The most awaited festival of Indian couples is tumbling nearer. Karva Chauth! The celebration of love between a married couple is a Vrat or fast done by the women for their husband's long and healthy life. Women don't eat anything for a whole day. They don't even drink water for the entire day until the moon is seen.
Festival with a fragrance of Deepawali in it comes up on the fourth day after Poornima (full-moon-day) in the Kartik month of Hindu calendar.
So this Karva Chauth, if you are wondering about what to gift to the love of your life, here are some ideas you can go with.
10 gifts ideas on Karva Chauth for your husband and wife:
1. Platinum Love Bands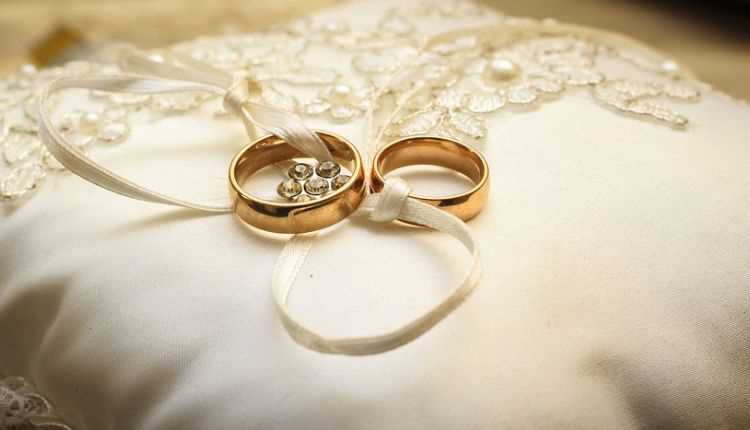 Platinum is always a symbol of Love, purity and strength. Platinum Love Bands are a pair of two Platinum rings which look alike. You can gift these to your partner and relive the day of your engagement. Since Platinum is beautiful and a bit expensive, your partner will feel special and realise the fact that they are above money and everything for you. The best thing about gifting Platinum Love Bands is that you both will be wearing a ring of it. And that will look super cute and romantic. Your partner may be interested in books where you can gift him or her with the Best 5 Inspirational and famous Books by Indian authors.
So this Karva Chauth, hold their hand in yours and propose them again with the Love Bands.
2. Bracelets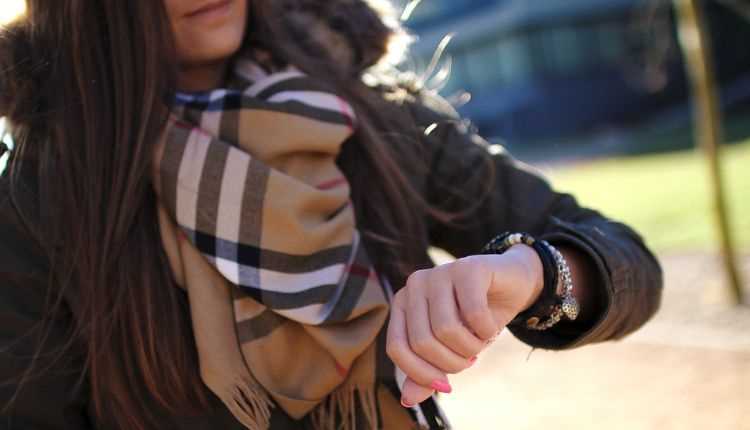 Cute hand bracelets are something both men and women alike. On this beautiful day, you can gift the love of your life, a bracelet of Silver, Gold or Platinum. You can get them customised accordingly. Be it getting your names on it or hearts or anything you like. You can get two bracelets with a heart piece on each. Bracelets of Platinum, diamond or gold will be expensive but would be a memorable present for your partner.
3. Tickets to their dream destination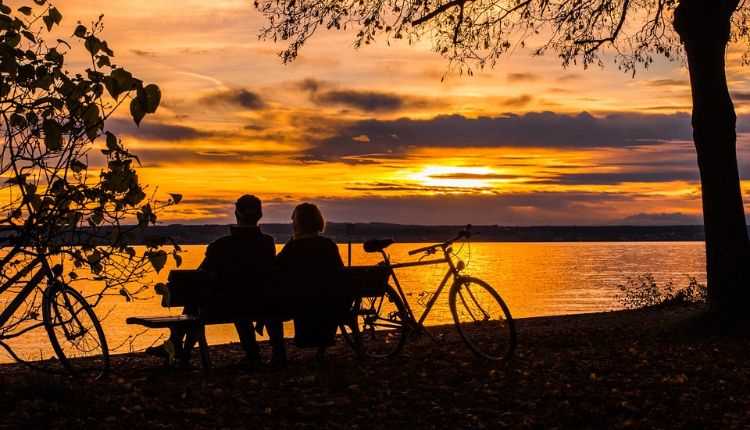 We all fantasise of travelling to some specific place at least once in our life. And I am sure your partner would have told you about any such fantasy. If not then try asking them indirectly about it. There must be a dream destination for your partner too.
It is a great chance to gift them a trip to their dream place. This will surely make them happy as well as the tour will keep the warmth of romance between you both, alive for long.
And also, there will be one more memory to sit together and think about, when you grow old.
4. A date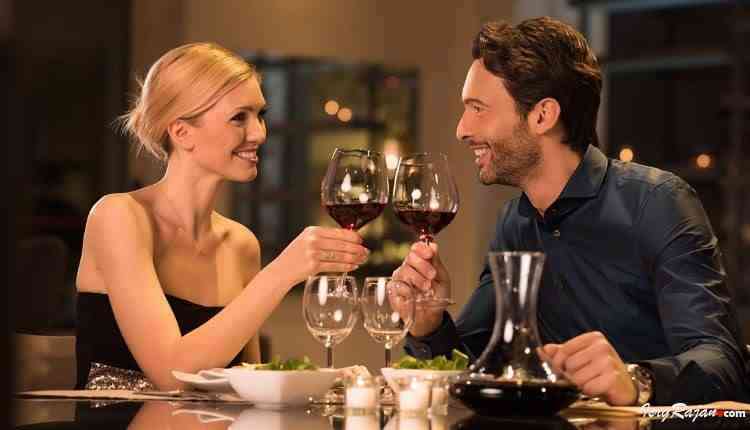 Dates are never outdated if you know how to plan and execute them. Plan a beautiful date for your hubby or wifey as a Karwa Chauth gift. Maybe a candlelight dinner, movie and shopping or perhaps a night stay at some resort. Add a bit of newness between what you usually do and what they expect you to do. This will keep the lamp of romance lit forever.
5. Handmade goodies of love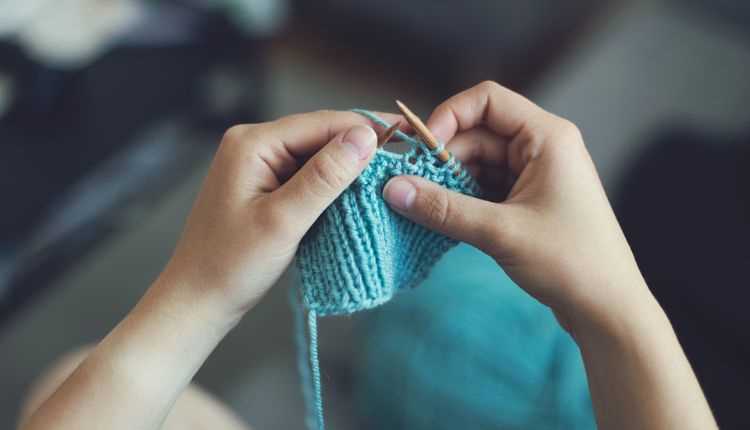 This is a perfect gift idea that is usually loved by everyone. Handmade gifts make your partner feel your efforts and love for them. Handmade gift with handwritten love notes has the power to turn the romance on between you two. Go crafty, decorative or make a card with love or arrange a bouquet yourself. Think about anything you can make well. That can be their favourite dish too.
It's easy to buy something, wrap it nicely and gift it. But handmade gifts are always overwhelming. They make your partner see the purity of your love and efforts you made for them to see them happy.
6. Perfumes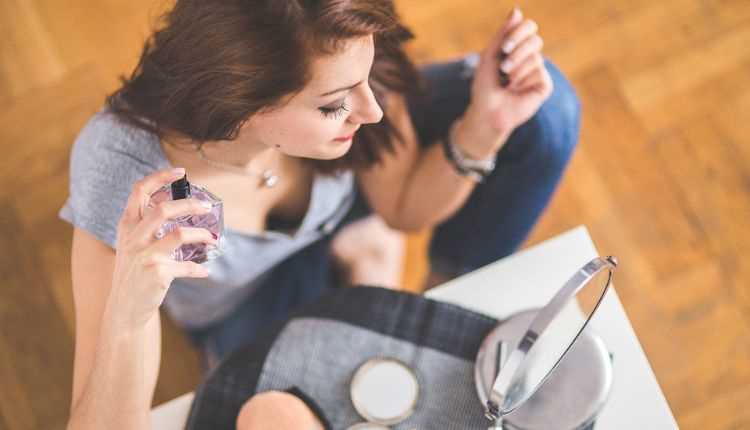 Fragrances are one of the most beautiful and evergreen gifts in a romantic relationship. Let them smell like your love for them. Perfumes are always helpful in decorating one's life with romance and love. They encourage that beautiful feeling of affection and sensuality at the same time. Available in abundance of varieties, perfumes for men and women have transformed into many fancy flavours. If they like it light, go for a soothing, subtle and light one. If they want it strong, go for a strong scent.
The best thing about perfumes is that even if you're apart, that fragrance will always remind them of you.
7. A Hamper of necessities
There are many things we often need and wish to buy but either we forget or we avoid it for the time being.
Maybe a new Kitchen Apron, a lip crayon sharpener, a plucker, a purse, a new hairdryer or anything like that for your lady.
Or a new wallet, belt, matching tie for the new shirt, office bag etc. for your man.
All you need is to make a list of these little things of necessity you think, your partner needs. Buy them. Get it all packed together like a hamper or separately as different small gift packs. And do attach a bit handwritten note of love for a bigger smile on their face. You can hide the separate gifts at different places at your home and ask your partner to find them. They'll be thrilled to see them. Be creative.
8. Clothes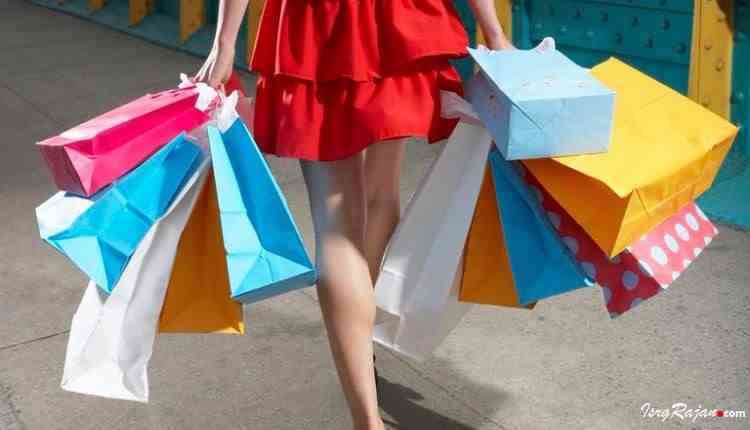 Clothes are never outdated. While you gift it to someone, they remain with them for long as a memory. This Karva Chauth you can gift your honey any outfit you feel they would like. Something traditional, or western or anything they are longing for from quite many days. That can be a shirt or a dress she wanted last time when both of you were at the market or a silk saree or funky t-shirt or a classy suit piece or anything you think they will like. After all, you know it better. Here are 23 Everyday Stylish Indian Fashion Ideas For Women and Girls which will help you to find the right product for yourself or your soulmate.
9. A glimpse of your love story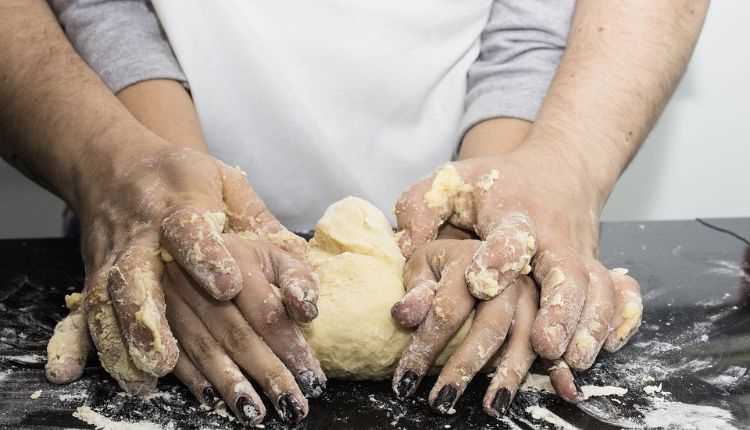 Everyone's love story is beautiful, and so is yours. You can weave all significant events using a picture series, your memories, wedding pictures, narrative audios, favourite songs, small video clips, etc., that you have as a collection. Arrange them together and make a slide show or a scrapbook of your memories. A scrapbook will be unique and better. You can arrange your pictures in the timeline series and create your love storybook for your partner. It will leave them in nostalgia and remind them of their fascinating past again. If your partner is interested in movies then here are the 4 Non-Indian Educational Movies you need to watch this weekend!.
10. A long- drive evening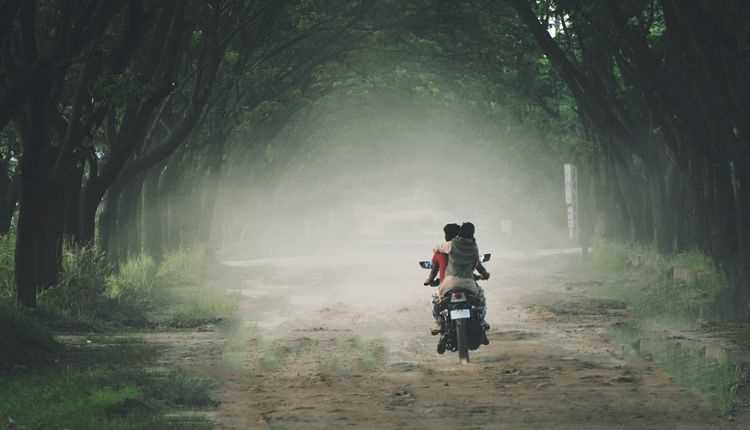 You can do that on the Karwa Chauth night or the next evening. Take your better half on a long drive to some calm roads and beautiful views. The nightlife is always fascinating and romantic. Take them on an extended drive date. Maybe on a bike ride or in your car. Talk to them. Make them feel special. Tell them how much you love them. And end all of this with their favourite street food or ice cream. That sounds simple and plain but is heart touching.
Karwa Chauth is the festival to make your bond stronger. Use it to create memories and share the love. Express your love and care. Do anything you feel appropriate for them, but do it all by your heart and at last don't forget to read the 10 Life Lessons every Single Woman should learn to follow.