Every year colleges, universities organize a workshop for the students. The purpose of organizing workshop is to get knowledge of the latest technologies and trends in the market. In workshops, new ideas, new concepts are informed or discussed. From attending workshops or seminars, students get a fresh new perspective of finding solutions to the problems, improve their skills and can make a network for their careers. So here are some latest ideas or topics for organizing workshops or seminars for B.Sc. undergraduate students.
X-Vision
X-Vision is an enhanced Augmented Reality (AR) – based visualization tool which holdsreal-time sensing capability in a tagged environment. It enhances the user environment interaction and improve the productivity. It is widely used in smart-spaces, factories, home, office, facility or maintenance rooms, operation theaters and many more. This visualization system has built upon by combining the object's pose information estimated by the depth camera and the object's ID & physical attributes which are captured from the RFID tags.
The concept of Augmented Reality has been speedily evolving in the past few years because of the advances in connectivity & mobile computing and computer vision. In the last few years there are multiple AR- based applications that have touched everyday many lives of us.
For example: – CityViewAR tool for tourism, AR GPS navigation app for travel, Google translate's augmented display to improve productivity, etc. These applications needs a method to implement a link between digital and physical world. Mostly this link is either the ID of the object or information about the physical space like an image in Google translates app or GPS location in the AR navigation tool. This link can be easily established in an informational structured environments by using visual markers, RFID tags and 2D bar-codes.
Finger Sleeve
It is a novel wearable navigation system with implicit HCI (iHCL) model whose interaction with technology is dissolved in a day to day activity. In HCI model, a computer takes an input and try to give output an action which is a proactive anticipation of next action of a user. People are using voice assisted navigation systems displayed on a mobile device in urban areas. There are some navigation systems which are already installed on a car dashboard. It needs explicit attention to make the driving decisions. This navigation system uses a haptic perception to guide the user throughout the journey. It does not need explicit user attention and it demonstrates the indolent form of technological interaction. It is a wearable device which is an index finger sleeve and consist of vibrator modules, Micro-controller unit (MCU) and Bluetooth communication module. This wearable computing device enables a person to wear a computational device on the body. These wearable devices can be of many types like a smart wrist watch, heart monitoring headsets, smart glasses and many more devices.
Place Reminder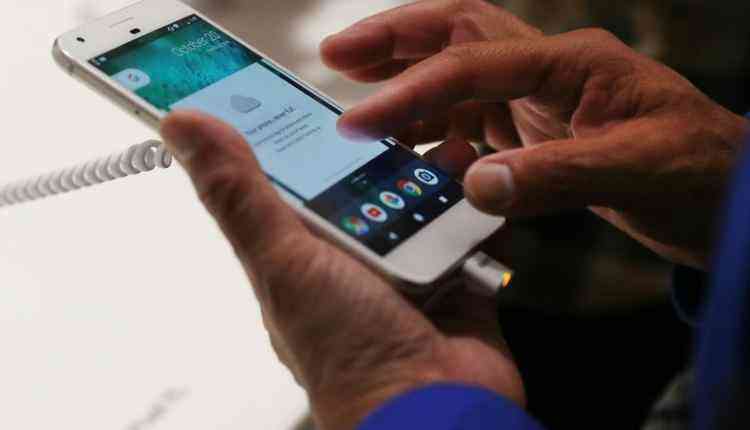 Today there are a lot of reminder and alert system in our mobile phones, but all these reminder and alert system work on the basis of date and time. So there is a need for reminders which are based on locations or places we want to visit. For example: – In our day to day life, we go to some shopping mall or shop to purchase some items but we forget to purchase. So we want to recall or remind us to purchase those items when we go to that shopping mall next time. These special messages remind ourselves to help to remember the future tasks. These messages can be in any format like email, messages, notes or to-do lists. These location based reminders allow users to set the reminders on the location basis. When the reminders are set, then every time we will go to that place, the reminders or special messages will be displayed on our mobile phones.
Wi-Vi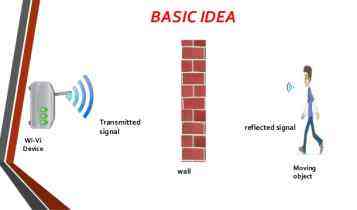 Wi-Vi technology is a technology that enables us to see through walls. By using Wi-Fi signals and MIMO communications, a device is built which can capture the motion of humans behind the wall and in closed surface. Ordinary people too can use this device for monitoring of children, personal security, gaming and many more. The Wi-Vi technology is based on the concept of SONAR imaging(Doppler effect) and RADAR. The RADAR is an object detection system that uses radio waves to check the direction, speed, range and altitude of objects. This technology requires both the reference receiver and transmitter to be in that room.
Flexpad
It is an interactive system that has a projector and depth camera that transforms plain paper sheet or form into a flexible, spatially aware and deform-able handheld displays. It is a concept for tracking deformed surfaces from depth images in real time. It catches deform surfaces in high detail and it does not require any markers or visual texture. This concept can be used in removing hands and fingers from inputting the data. It is a global deformation model and how a global optimization method can be used to fit the deformation model to inputting data in real time.
Finger Reader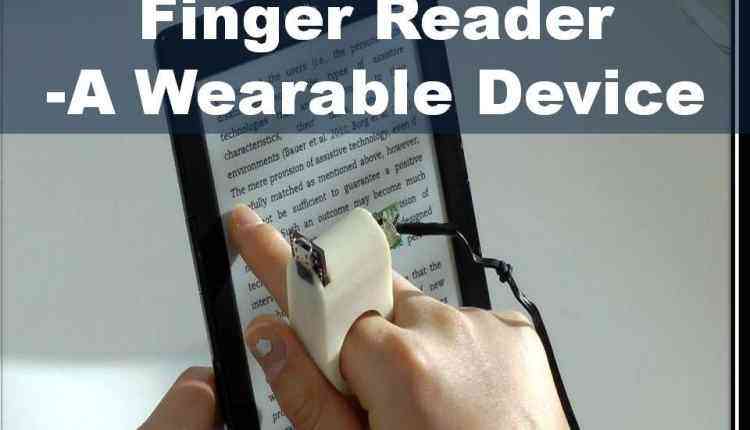 It is a major challenge to access printed or written data or text in a mobile context for the blind people. There are many difficulties in the existing technologies like focus, accuracy, alignment, mobility and efficiency for the blind people. It is a technology in which there is a finger worn device or finger reader, which guide a blind person to get the written or printed data or text easily. In this technology, a novel computer vision algorithm is introduced to local sequential text scanning that guides a person read lines or text. It is implemented in a small finger worn device that enables with more manageable eyes free operation with trivial setup.
Fog Screen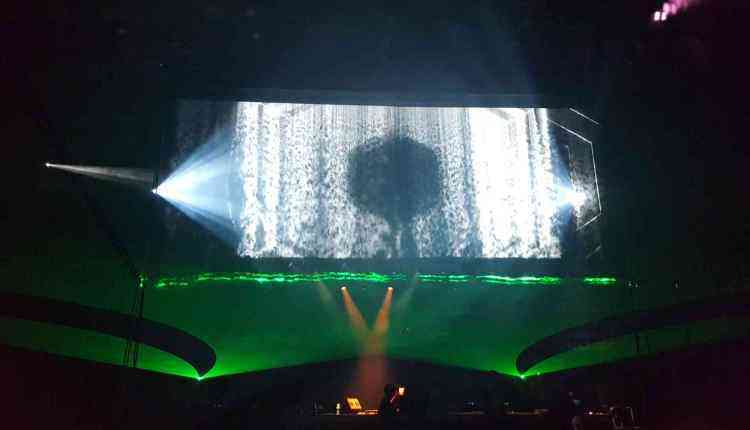 It is a breakthrough technology that project higher quality images in the air. Currently it is the only walk through projection screen. You can use the air as user interface by touching the air with hands. By suspending fog generating device, the screen is created with no frame around and it works with video projectors. The fog which is used is dry and not wet, so it won't make you wet even when you stay under the fog screen. The fog is made of simple water without chemicals. You can project two images on both sides of the screen by using two projectors. Fog screen can be used for many purposes like live shows, concerts, clubs, parties, stage productions, Brand promotions, Exhibition events, trade shows, theme parks, museums, science cent-res and many more. It can be used in projecting 3D images and seminars to make it more interactive.
Touchless Touchscreen
With touch screen technology, you have to fiddle with fingers. By frequently touching a touch screen display by finger or any pointing device can gradually desensitization touch screen to input the data which can lead to the failure of the touch screen. To solve this problem, a simple user interface for touch-less control of electrically operated tool or device is being developed. From that you can control your gadgets like mobile devices, computers, laptops and many more. Existing systems depend on the distance to the sensors, but this system depends on the finger or hand motions. By waving hand in a certain direction, flicking the hand in one area or by holding the hand in one area, you can use the gadgets. Basically this device is based on optical pattern recognition by using a solid state optical matrix sensor with the lens to detect the hand motions. The sensor is connected to a digital image processor, which interprets the pattern of motions and give the output as signals to control the device through electrical signals.
Raspberry Pi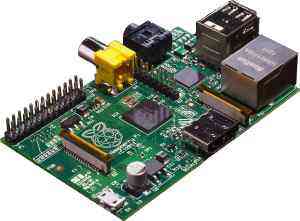 Raspberry Pi is a technology which is credit card sized computer developed in the United Kingdom by the Raspberry Pi foundation. The purpose of developing this technology is to teach the basic computer science to the students and for the people who are interested in programming, hardware and DIY-Do-it Yourself projects. It is an innovative product and have a great future ahead. This device is very helpful for the people who wants to learn computer and electronics. It has both the features of traditional computer and an embedded device. It supports operating system like Linux and facilitates simple input/output lines that is the GPIO which can control almost anything. Programming the GPIO is easier than the traditional microprocessors. It could be very effective if processing power is kept in mind and it can be also used as personal computer but can not replace it.
Privacy Preserving Data Publishing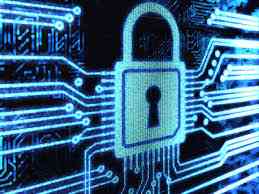 Today privacy is an important thing for the people who keeps sensitive information. From this, an organization, companies, hospitals, insurance companies, government agencies can release the data without conflicting the confidentiality of private information. The concept of this technology is to provide safety algorithms that sanitize data to make it safe for release while protecting useful information. Privacy Preserving Data Publishing (PPDP) facilitates tools and methods for publishing useful information while protecting the data privacy. Information sharing is becoming an important part of the daily routine for many people, companies, agencies, organizations and many more. Privacy Preserving Data Publishing is an approach to share information while preserving privacy and protecting sensitive information to the users.