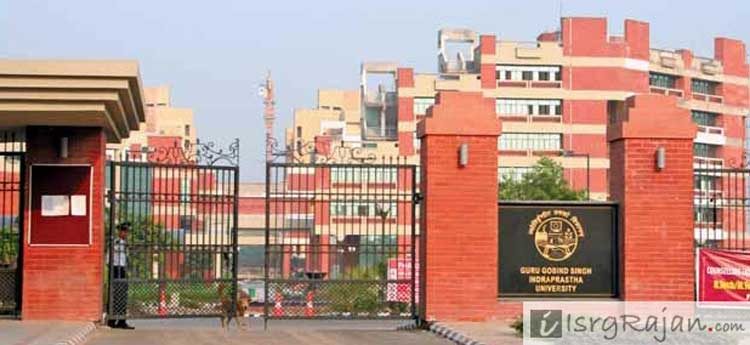 Rank wise BCA Colleges and Institutes affiliated to IP University Delhi
Rank-wise Bachelor of Computer Application (BCA) Colleges & Institutes affiliated to Guru Gobind Singh Indraprastha University (GGSIU) – Delhi.
We have separated the institute as morning and afternoon-shift to avoid ranking conflicts. These rankings are based on previous year's CET admission ranks.
Bachelor of Computer Applications (BCA) rank wise colleges and institutes
You may also like : Rank wise BBA Colleges Affiliated GGSIPU
Vivekananda Institute of Professional Studies (2nd Shift Timings: 1230 PM to 07.00 PM), AU Block, Pitampura, Delhi – 110088
Previous Year Rank: 1477 Delhi & 4056 Out-side Delhi
Jagan Institute Of Management Studies (2nd Shift Timings: 1230 PM to 07.00 PM), 3, Inst itutional Area, Sector – 5, Rohini, Delhi – 85
Previous Year Rank: 2056 Delhi & 3467 Out-side Delhi
Institute of Innovation In Technology & Management, Janakpuri, New Delhi – 110058
Previous Year Rank: 2103 Delhi & 2898 Out-side Delhi
Trinity Institute of Professional Studies, Sector – 9, Dwarka, New Delhi – 110075
Previous Year Rank: 2410 Delhi & 4316 Out-side Delhi
Institute of Information Technology & Management (2nd Shift Timings: 12:30 PM to 07.00 PM ), JanakPuri, New Delhi – 110058
Previous Year Rank: 2837 Delhi & 1467 Out-side Delhi
Jagannath International Management School(2nd Shif t Timings: 12:30 PM to 07.00 PM), Vasant Kunj, New Delhi – 110070
Previous Year Rank: 2895 Delhi & 2569 Out-side Delhi
Sirifort College of Computer Technology & Management, Plot No.8, Sector – 25, Rohini, New Delhi
Previous Year Rank: 2903 Delhi & 3018 Out-side Delhi
Sri Guru Tegh Bahadur Institute of Management and Information Technology, Guru dwara nanak Piao, G.T.K. Road, Delhi – 110033
Previous Year Rank: 3230 Delhi & 3238 Out-side Delhi
Trinity Institute of Higher Education, D – Block, Vikas Puri, Adj. Kamal Public School New Delhi – 110018
Previous Year Rank: 3236 Delhi & 3102 Out-side Delhi
Delhi Institute of Rural Development, Holmbi Khurd, Delhi – 110082
Previous Year Rank: 3528 Delhi & 3006 Out-side Delhi
R.C Institute of Technology, Gopal Nagar, Najafgarh, New Delhi – 110043
Previous Year Rank: 4015 Delhi & 4374 Out-side Delhi
Chandra Prabhu Jain College of Higher Studies, Narela, Delhi – 110040
Previous Year Rank: 4217 Delhi & 2687 Out-side Delhi
Fairfield Institute of Management & Technology (2nd Shift Timings: 1230 PM to 07.00 PM ), Kapashera, New Delhi – 110037
Previous Year Rank: 4655 Delhi & 3439 Out-side Delhi
BLS Institute of Technology Management, Rohtak Road, Jhakoda, Bahdargarh – 124507 (Haryana)
Previous Year Rank: 4727 Delhi & 3511 Out-side Delhi
Delhi Institute of Rural Development (2nd Shift Timings: 1230 PM to 07.00 PM), Holmbi Khurd, Delhi – 110082
Previous Year Rank: 4728 Delhi & 0 Out-side Delhi
Trinity Institute of Professional Studies (2nd Shift Timings: 1230 PM to 07.00 PM), Sector – 9, Dwarka, New Delhi – 110075
Previous Year Rank: 4833 Delhi & 2661 Out-side Delhi
COMM – IT Career Academy (Muslim Minority Educational Institution), DDA's Press Enclave Road, Sheikh Sarai, New Delhi – 17
Previous Year Rank: 4929 Delhi & 2687 Out-side Delhi
Kalka Institute of Research & Advanced Studies, Kalka Public School Campus, Alakhnanda, New Delhi – 110019
Previous Year Rank: 4933 Delhi & 3022 Out-side Delhi
Sirifort College of Computer Technology & Management, Plot No.8, Sector – 25, Rohini, New Delhi
Previous Year Rank: 4992 Delhi & 3467 Out-side Delhi
Kamal Institute of Higher Education and Advance Technology, K – 1 (Block) Mohan Garden, New Delhi – 110059
Previous Year Rank: 5014 Delhi & 3391 Out-side Delhi
Chandra Prabhu Jain College of Higher Studies (2nd Shift Timings: 1230 PM to 07.00 PM), Narela, Delhi – 110040
Previous Year Rank: 5082 Delhi & 2889 Out-side Delhi
Institute of Innovation In Technology & Management (2nd Shift Timings: 12:30 PM to 07.00 PM), Janakpuri, New Delhi – 110059
Previous Year Rank: 5111 Delhi & 4088 Out-side Delhi
Fairfield Institute of Management & Technology, Plot No.1037/1, Kapashera, New Delhi – 110037
Previous Year Rank: 5122 Delhi & 2995 Out-side Delhi
Ranking Criteria- Previous year(s) CET Admission ranking