The capital city of Delhi is famous for its cool shopping destinations. There are separate markets for everything here, due to this, those who want to buy goods do not have to face trouble while shopping. Delhi offers a wide range of products, from footwear to jewellery. Not only it attracts local people, but Delhi has also become a great shopping hub for tourists coming from outside.
But there are so many shopping markets out there that at times, you will also wonder where to go shopping, so get rid of your confusion. Here, we will tell you about such a market in Delhi, where you can get hundreds of varieties with excellent quality at cheaper prices.
01. Chandni Chowk Market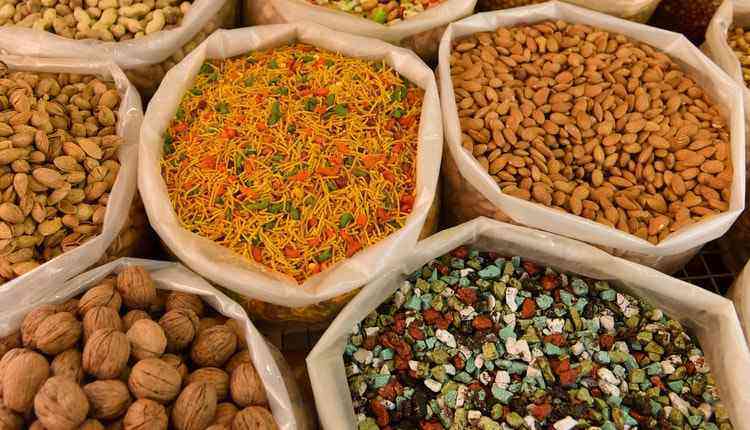 It is the largest market in Delhi. There are such a large number of various markets inside it that you will get tired out strolling around. There are many popular markets, including Chavdi Bazaar, Ballymaran, Fatehpuri, Dariba Kalan, Kinari Bazaar, Meena Bazar, Moti Bazar, Bicycle Bazaar, Katra Neel, and Bhagirathi Palace. People buy saris, artificial jewellery, clothing, and electronic merchandise here. Not just this, there are additionally numerous choices for food and beverage here. If you did not check out Chandni Chowk, you wouldn't be able to understand Delhi properly.
Location: 2573, Nai Sarak, Raghu Ganj, Roshanpura, Old Delhi, New Delhi, Delhi 110006.
Opening Hours: 10:30 AM – 9:00 PM, Sunday closed.
What's the Attraction: Clothing, hardware shops & housewares, plus snack stalls & restaurants.
Nearest Metro Station: Chandni Chowk Metro Station
02. Janpath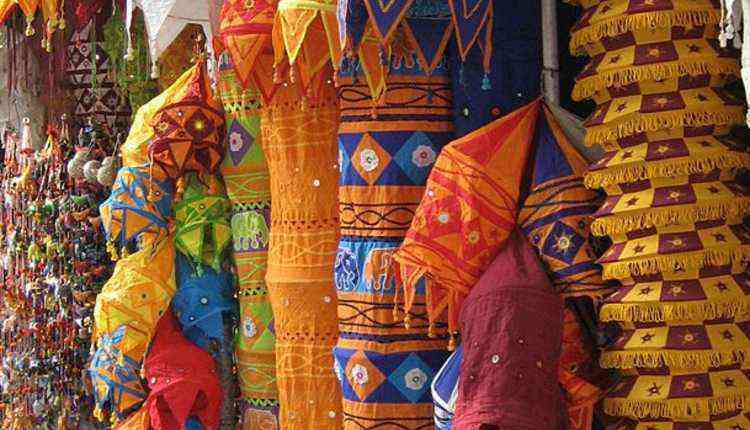 In this market, confined to just one street, you will find many trendy outfits. There are many jewellery shops you can find. This can be the best spot for jewellery lovers. Apart from this street, you will find many small stores on the roadside. If you are fond of Kutch and Rajasthani's work, then around these stores, you will find many women selling clothes, accessories, and home decor items. The nearest metro here is Janpath. Some shops in Janpath are closed on Sundays.
Location: Janpath Rd, Janpath, Connaught Place, New Delhi, Delhi 110001.
Opening Hours: 11:00 AM – 9:00 PM every day.
What's the Attraction: Pashmina shawls, Tibetan jewellery and souvenirs, Bags Attars, Silver and junk, Jewelry boxes, Incense, Lucknowi chikankari garments, Footwear, and Cotton apparel.
Nearest Metro Station: Janpath Metro Station, Rajiv Chowk Metro Station
03. Khan Market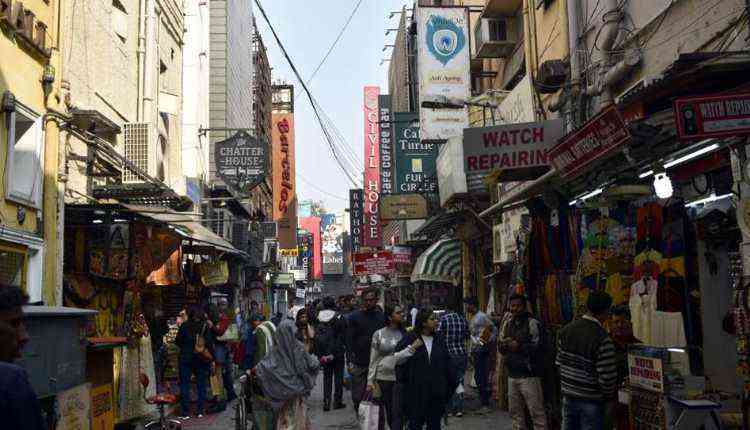 Khan Market is one of the oldest markets in Delhi, which took shape in 1951, Khan Market is a repository of books. Here, you will find a wide range of books. Other than that, you get Ayurvedic medicine, clothes, fibres, cosmetics, etc. so you can proceed to purchase here at affordable prices. What's more, you will also get a less expensive rate, and this market is open almost every day except Sunday, it is additionally probably the least expensive market in Delhi.
Location: Humayun Road, India Gate, New Delhi, Delhi 110003.
Opening Hours: 10:00 AM – 11:00 PM except for Sunday.
What's the Attraction: Meat & poultry, Imported cheese & sauces, Bakeries, Restaurants, and Fresh fruits & vegetables
Nearest Metro Station: Khan Market Metro Station.
04. Sarojini Nagar Market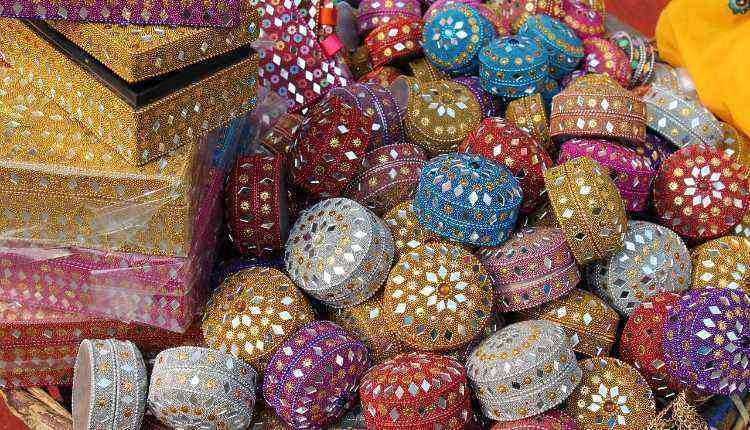 Sarojini Market is the life of Delhi girls. Here, clothes start at just Rs 50, which means full purchases on a budget. This is the most loved market for college-going girls. Students from all places of Delhi University, IP, JNU come here every day for shopping. Bargaining is the best part of this market. This is the best spot if you are a good bargainer. Always go to this market during the day, because the lighting here is slightly below average at night. At the same time, if you want to shop from Sarojini Nagar sitting at home, then that option is also available because Sarojini Nagar now also has an online-based site.
Location: Sarojini Nagar, New Delhi, Delhi 110023.
Opening Hours: 10:00 AM – 09:00 PM, closed on Mondays.
What's the Attraction: cheap clothes, decorative items, backpacks, paintings and fancy items, and paintings.
Nearest Metro Station: INA Metro Station.
05. Central Market, Lajpat Nagar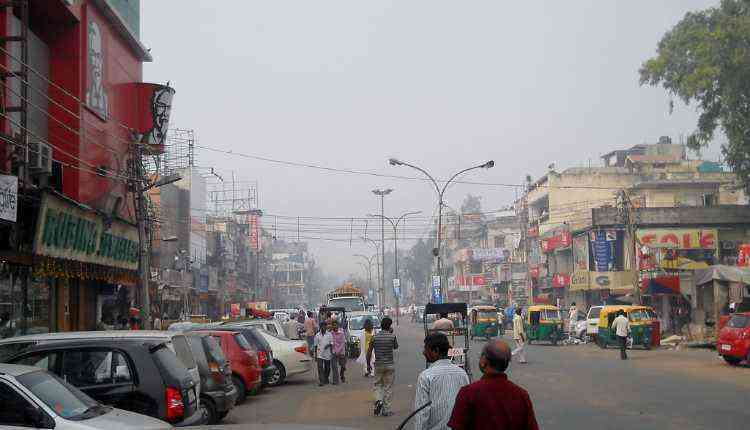 If you are looking for the best shopping and want to buy clothes for every style, then the Central Market of Lajpat Nagar is the best spot for you. In this market, you can get everything from a needle to the mountain, but you need to have a good idea of ​​the market. Great shopping, extraordinary accessories, atmosphere, and everything is perfect. For good shopping at reasonable costs, definitely move to this market. And of course, don't forget to apply henna.
Location: Lajpat Nagar II, Lajpat Nagar, New Delhi, Delhi 110024.
Opening Hours: 10:00 AM – 9:00 PM, closed on Monday.
What's the Attraction: Garments and textiles
Nearest Metro Station: Lajpat Nagar Metro Station, Kailash Colony Metro Station, and Nehru Place Metro Station.
06. Karol Bagh Market
Karol Bagh is an ideal spot for buyers, where you can find every useful item. Ajmal Khan Road has long been known for its ready-made, cotton, and embroidered clothing. But presently, global bonds are similarly well known here. You can purchase old books from Arya Samaj Road. The gold jewellery is displayed in stores along the Bank Street queue. The gaffer market is renowned for imported merchandise.
Location: Block 1, WEA, Karol Bagh, New Delhi, Delhi 110060.
Opening Hours: 11:00 AM – 10:00 PM every day.
What's the Attraction: Cosmetics, Footwear, Ready to Wear Designer Clothing, Fabrics, Indian Spices, Pickles and Dry Fruits, Handbags.
Nearest Metro Station: Karol Bagh Metro Station.
07. Sadar Bazar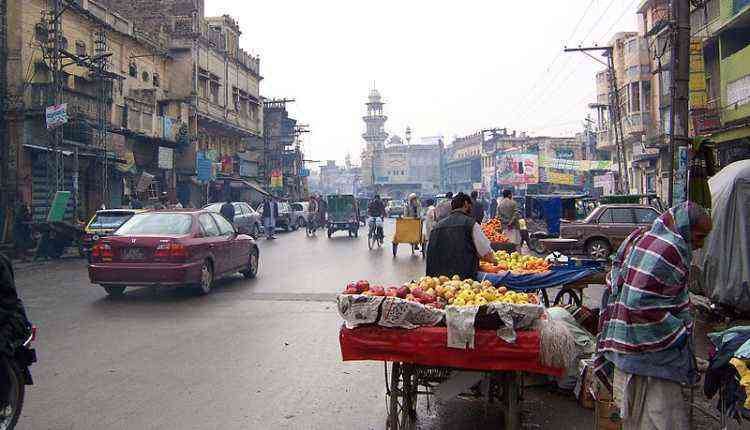 Sadar Bazaar is known as Delhi's largest wholesale market spot, but you can also do retail shopping here. Here you can get all the goods, including artificial jewellery, stationery, toys, and utensils at such low prices that you cannot even guess. You will get all that you need quickly and at affordable prices in Sadar Bazar.
Location: Vidhan Sabha constituency – Sadar Bazaar, 110006.
Opening Hours: 11:30 AM – 6:00 PM, except Sunday.
What's the Attraction: Artificial jewellery, gifts item, toys, and household plastics.
Nearest Metro Station: Chandni Chowk Metro Station, Ramakrishna Ashram Marg, and Tis Hazari Metro Station.
08. Delhi Haat INA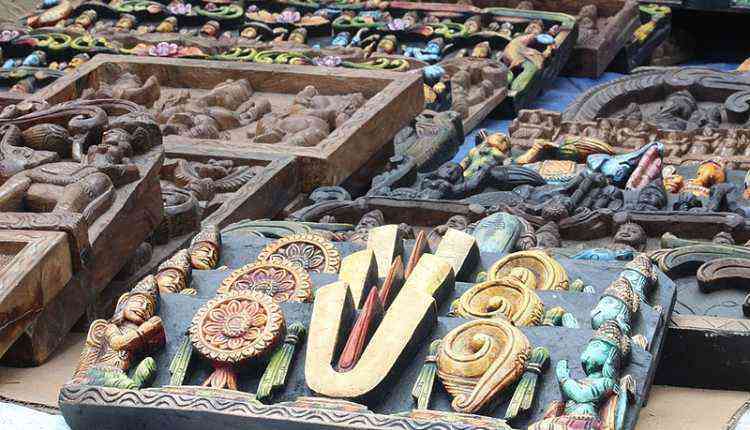 The Delhi Haat is located behind the INA in South Delhi, where a market is held every day from 10:30 am to 10 pm. Where you will find to buy unique handicrafts and a wide variety of Indian items. Apart from this, you will also get a variety of food dishes, whose test you can take in Delhi haat only. When you visit this market, you will find small rooftops. It is for the reason that it is established on the concept of a village, and definitely, you will feel that you have come somewhere outside Delhi. Here you will also find decorative items that you can purchase at a reasonable price from there.
Location: Dilli Haat, INA.
Opening Hours: 10:30 AM – 10:00 PM every day.
What's the Attraction: Arts, crafts, culture, and various ethnic food.
Nearest Metro Station: INA Metro Station.
Entry Fee: Rs. 30 for adults, Rs. 20 for children under 12 years of age, and Rs.100 for foreigners
Also, see the List Of Heritage And Reserved Trees In Delhi.
09. Kamla Nagar Market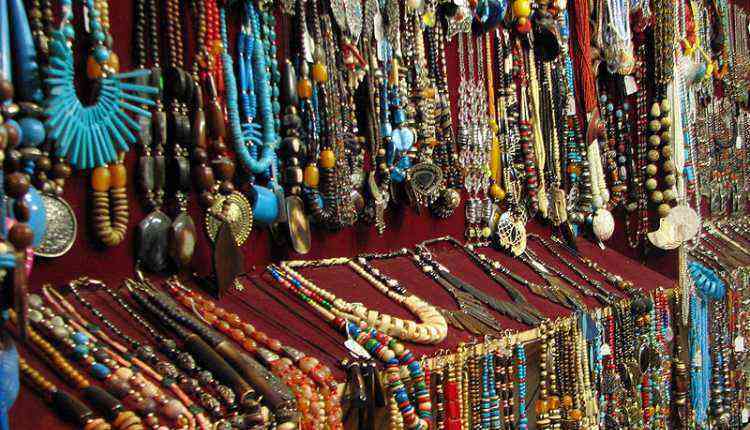 It is a most loved spot for students near DU. There are a lot of branded designer clothes here. Here you will discover a lot of choices in fashionable shoes, bags, and accessories. By the way, the street food here is also delicious, and you don't have to fork out more pockets for this. Here you will enjoy eating Kanji Vada sold on a handcart.
Location: Block F, Kamla Nagar, New Delhi, Delhi 110007.
Opening Hours: 10 AM – 10 PM, except Monday.
What's the Attraction: Fashion brands and spicy street food.
Nearest Metro Station: Vishwa Vidyalaya Metro Station, and Guru Tegh Bahadur Nagar Metro Station
You might also be interested in knowing the best Amusement And Water Parks In Delhi NCR In Noida, Gurgaon And Faridabad.
10. Pahar Ganj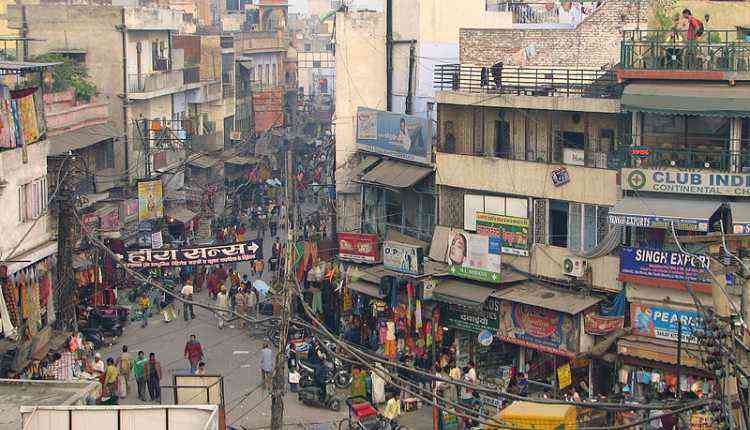 The market in Pahar Ganj is among the least expensive markets in Delhi, and here you can also purchase low-priced and beneficial things. Many dealers in Paharganj sell goods in wholesale, and many dealers also export their salmon to outside countries. So if you are looking for a cheap & decent market, you must go once even if Paharganj is not near you.
In Paharganj, you will find Musical instruments, Decorative items, Textiles, Shoes, Jewelry, Clothes, etc. at an affordable and decent price.
Location: Paharganj, New Delhi, Delhi, 110055.
Opening Hours: 11:00 AM – 9:00 PM, closed Monday.
What's the Attraction: Affordable hotels, restaurants, lodges, dhabas and a wide variety of shops catering to both domestic travellers and foreign tourists, and haunt for international cuisine.
Nearest Metro Station: R.K. Ashram Marg Metro Station, and Jhandewalan Metro Station.