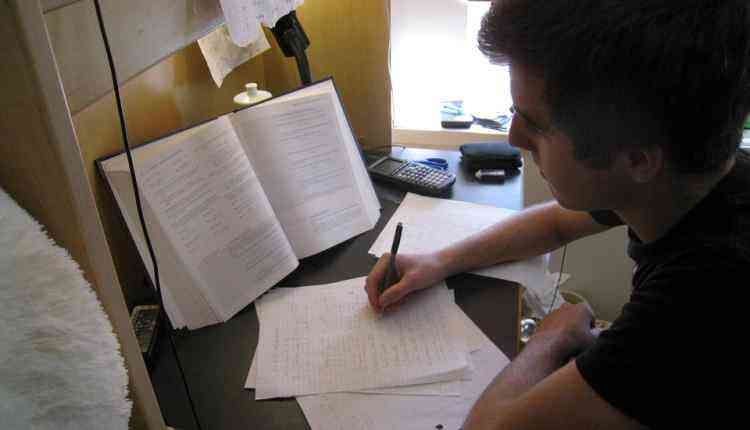 Alternatives to SSC and UPSC Examinations to Get into Civil and Govt. Jobs in India
Students aspire to become an officer to serve the country, hold a respectable position in the society with future security. Gone are the days when people only aspire to become doctor or engineer, now most of the young generation want to go for civil services to serve the country. Also one can notice the even the students of medical or engineering aspire to appear for UPSC exam. While the roads of UPSC or SSC, are not that smooth, many students used to spend several years of their youth re-attempting to crack the exam.
There are several other exams which can be taken by the aspiring students of UPSC or SSC to get into the Government jobs some of which are being described below.
1. State Civil Services
All the states hold their own civil services which could be comparatively easy than UPSC or SSC and you can get into the civil service of your own state. Ths exam of the respective states are also conducted in three stages of preliminary, mains and interview and once you crack the exam, you can hold the office of State administrative services, state police services, block development officer, tax officer, treasury officer, welfare officer, food supply officer among many other responsible offices.
2. Bank Jobs
You can get prepared for various bank jobs like IBPS RRB officers scale 1, RRB  Office Assistants, PO, Clerk, Specialist officer etc. Although the pattern is different from SSC or UPSC, but numerical ability, logical reasoning, and English can be study in the more focused way than the civil service examination. One can also go for SBI clerk or PO exam. Computer knowledge is also necessary.
3. Railways
One can prepare for Railway jobs and can appear for various railway jobs like Group C, Group D, Commercial Apprentice, Goods Guard, Traffic Apprentice, Traffic Assistant, Assistant Station Master, Technician, ALP, Consultants, Medical Officers, Constables, Sub Inspectors, Managers,  Apprentices, Para Medical Posts. There are several jobs that only need higher secondary pass. So one can definitely try railway jobs of Indian government.
4. Defence
Defence job is also very attractive job of Indian government that one can opt for it. Also there are several opportunities in this field starting from technical to research and development. So one can go for Indian Army, Indian Navy, Indian Air Force. Also one can go for BSF, Indian Coast Guard, Police jobs etc. Apart from that engineering students can join technical jobs of DRDO, ordinance factory, also as scientist or researcher in DRDO, DIAT etc.
5. Judicial
One of the highly respectable government jobs is to go for judicial services for those students who are interested to study law after completing school. State conducts state judicial services and one can go for lower judicial services, the professionals or lawyer can apply for higher judicial services and can get appointed as Civil Judge, Session or Additional District judge. Also, one can get promoted to higher services like Chief Judicial Magistrate etc.
6. IB
Anyone preparing for UPSC or SSC can try for IB jobs of government. The IB is equally exciting jobs for those who aspire to go for government jobs. One have to study current affairs, general studies and English as well as reasoning or numerical ability like other government jobs to appear for IB exam. The post includes are Junior Intelligence officer grade 1 or 2, senior officer, research assistant, personal assistant, security officer etc.
7. Teaching
Teaching is a noble profession and one who wish to go for government for can apply for teaching jobs by appearing for TGT, PGT, PRT. The exams are conducted in state level as well as central level. So those who are interested in central level teaching jobs they can apply to the exams of Kendriya Vidyalaya Sangathan, Navodaya Vidyalaya Sangathan, Army education Welfare Society and Central Board of Secondary Education.
8. Government PSU
There are lots of jobs available in various government PSU's and one can try for jobs in this sector according to their educational qualification.The jobs includes technical, engineering, supervisor, director, manager, assistant, accountant, management trainee. Some of the PSU, where one can apply for jobs includes IRCON, NALCO, NAL, ONGC, IOCL, power grid, BHEL, GAIL, RITES among several others.
9. Insurance sector
The insurance sector is growing fast in India and those who are appearing for banking exam can also apply for insurance sector jobs. Here the main focus is on reasoning, English and numerical ability. One can apply the insurance companies like United India Insurance, OICL, National insurance, New India Assurance, LIC AAO, ESIC etc. So, one can definitely try for this sector.
10. Academics
One can also go for Academics or research and engage as faculty or professor in central or state universities or can teach in IITs or IIM etc. One can apply for NET, SET, CSIR or national or state eligibility test to apply for the position. These are also the highest paid and respectable job in the society. To appear for it one need to have master degree. So, those who are interested in Academics can go for it.
11. Telecom
For engineering field or for MBA, one can apply for telecom jobs like advisors, chief engineer, research officer, consultants in telecom sector. Different posts require different types of qualification, there also several technical job for 12 or 10th pass candidates. In order to see the types of jobs available one can see TRAI or Telecom Regulatory Authority of India, Broadcasts Engineering Consultants India Limited or BECIL, ICSIL, or BSNL etc.
12. Civil Aviation
Civil aviation is also most popular sector of India and one can definitely have good career in this sector. Position in civil affairs includes flight operation inspector, cabin safety inspector, tradesman, technical consultants, Aviation security officer, simulator instructor, operation manager, gliding instructor, pilot etc along with many other various post with career opportunities.
13. Medical
Government also requires medical officer through exam and those who are in medical field can appear for this job in government sector. The post include pharmacists, staff nurse, medical officer, scientific entrepreneur, project researcher, casualty medical officer along with consultant or professor. So, basically for those those are in medical field or want to pursue medicine can opt for these jobs.