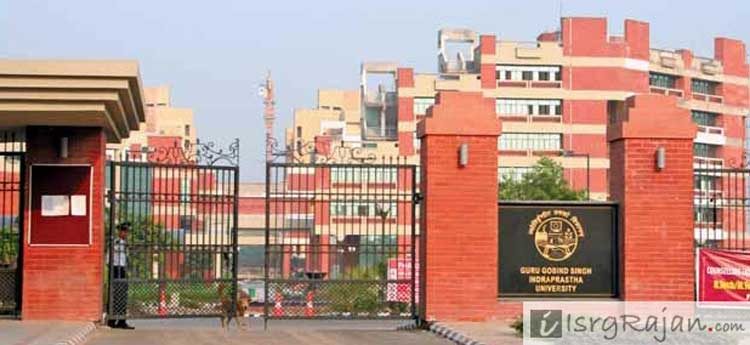 Rank wise MCA Colleges and Institutes affiliated to IP University Delhi
There are 21 colleges offering MCA (Master of Computer Application) affiliated to Guru Gobind Singh Indraprastha University (GGSIPU).
This article contains the CET rank wise colleges and institutes affiliated to GGS IPU among them University School of Information Technology secured first position in our list.
Minimum Edibility to take admission under MCA Programme in IP University are as follows:
10+2 (with Maths/IP/CS and English)
Educational Qualification: Passed in BCA/B.Sc (with English and Maths)
These ranking has been decided on the bases of previous year's CET rank. The list of colleges affiliated to IP University are as follows:
CET Rank: 276- University School of Information Technology, Sec 16 C Dwarka, Delhi-110080
CET Rank: 376- Bharti Vidyapeeth's Institute of Computer Applications & Management, A-4, Pachim Vihar, New Delhi-110063
CET Rank: 395- Indira Gandhi Delhi Technical University For Women, Kashmere Gate, Delhi-110404
CET Rank: 691- C-DAC (formerly Electronics Research & Development Centre of India), Govt. of India, Anusandhan Bhawan, C-56/1, Institutional Area, Sector-62 Noida U.P.
CET Rank: 929- Jagan Institute of Management Studies, 3, Institutional Area, Sector-5, Rohini (Near Rajiv Gandhi Cancer Research Institute) Delhi-110085
CET Rank: 1285- Lal Bahadur Shastri Institute of Management, Shastri Sadan, Sector-3, R. K. Puram New Delhi-22 at the New address i.e. Plot No.11/7,Sector-11, Dwarka, New Delhi-110076
CET Rank: 1440- Bhai Parmanand Institute of Business Studies,Opp. Madhuban, Shakarpur (Extn.), Delhi-110092
CET Rank: 1513- HMR Institute of Technology & Management,Hameed Pur, Delhi-110036.
CET Rank: 1900- Vivekananda Institute of Professional Studies, AU-Block (Outer Ring Road), Pitampura, New Delhi-110089
CET Rank: 2429- Banarsidas Chandiwala Institute of Technology, Chandiwala Estate, Maa Anandmai Ashram Marg, Kalkaji, New Delhi-110028
CET Rank: 2450- Delhi Institute of Advanced Studies, Plot-6,Sector-25, Rohini, Delhi-110085
Also Read: Career Opportunities After BCA and MCA in India
CET Rank: 2898- Rukmini Devi Institute of Advanced Studies, 2A & 2B, Phase-I, Madhuban Chowk, Rohini, Delhi-110085.
CET Rank: 3233- Guru Nanak Institute of Management, Road No.-75, Punjabi Bagh (West), New Delhi-110026
CET Rank: 3437- BLS Institute of Technology Management, Rohtak Road, NH-10, Jhakoda, Bahadurgarh Haryana
CET Rank: 3447- Tecnia Institute of Advanced Studies, Madhuban Chowk Rohini, Delhi-110086
CET Rank: 3487- School of Computer Science, (Delhi Kannada Education Soceity) 3, Lodhi Estate, New Delhi
CET Rank: 3493- Gitarattan International Business School,Rohini Educational Soceity at PSP Complex-II, Madhuban Chowk, Delhi-110085.
CET Rank: 3557- Institute of Information Technology and Management, D-29, Institutional Area, Janak Puri, New Delhi-110058
CET Rank: 3622- Management Education & Research Institute, 53-54, Institutional Area, Janakpuri New Delhi-110058
CET Rank: 3662- Northern India Engineering College, FC-26,Shastri Park, Delhi-110053.
CET Rank: 3744- R.C. Institute of Technology, Gopal Nagar Najafgarh, New Delhi-110043.