On a bright sunny morning, you switch on your TV at 7, and you tune in to a news channel, you sip your coffee while your eyes scan the headlines running back and forth. You watch it for half an hour and get back to the daily humdrum. At the end of the day, you sit down at the dinner table, switch on the TV, and with every morsel, you learn a thing or two on what happened during the day, and you go to sleep. This is what journalism and news media mean. It means accurate information conveyed through news channels and platforms regarding daily events and issues to all.
While fake news, anchor bias, Modi reporters, etc. are some commonly heard terms, death threats and illicit murder of journalists are some issues that do not seem to gather much attention. A democratic country like India, which hails on the principle of Freedom of Press, occupies the 142nd position on the 2020 World Press Freedom Index. As long as we hear about the murder of another Gauri Lankesh, Shujaat Bukhari, Santanu Bhowmik, etc., the term freedom of press will remain a lie. Where reporters are easily thrown behind bars and murderers are granted instant bail, where years of practice and experience in journalism go waste when anchors are handed long written fabricated scripts, where political parties decide what is to be fed to the audience; freedom of journalists will continue to hang by a thread. While some accept their fate, the other tries to bring a revolution with their voice.
Following are some of the journalists that inspire other budding journalists that are currently working with news channels:
1. Abhigyan Prakash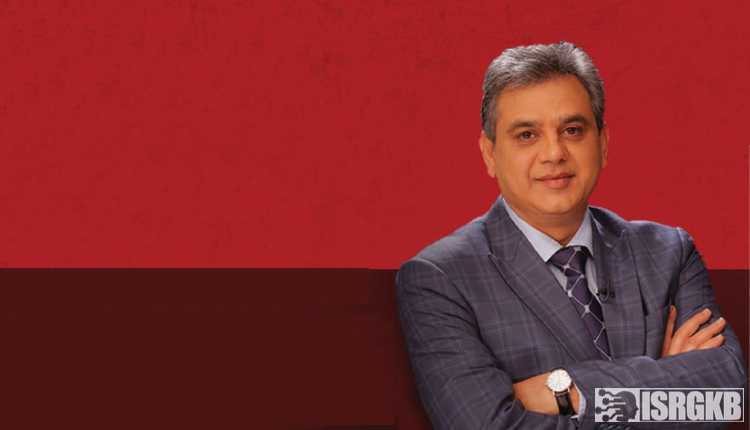 Abhigyan Prakash entered into journalism in 1994 when he used to do reporting in English. However, he switched to Hindi in the year 2003 and has outshined since then. Currently, he is Senior Executive Editor of ABP News. He has anchored some popular shows such as Jai Jawan, India rocks, News point, and Maha Mukabla, which have left immense response in the minds of their viewers. While some journalists stick to only one niche, Abhigyan sir, has shown uniqueness in his field where he has done reporting on politics, entertainment, sports, and industry effortlessly. He has always believed that there is a much greater world outside the studio, and personal interaction with real people with issues can reflect the root cause of the problems deeply rooted in society. This is what his show Parivartan deals with. In 2018, when he was a senior editor at NDTV, he was the main face of the show Lab Azaad Hain where he worked for the rehabilitation of rape victims and supported them. He has also worked and currently working as a columnist in newspapers such as Dainik Jagran, Dainik Bhaskar, Pioneer, and many more.
2. Ajit Anjum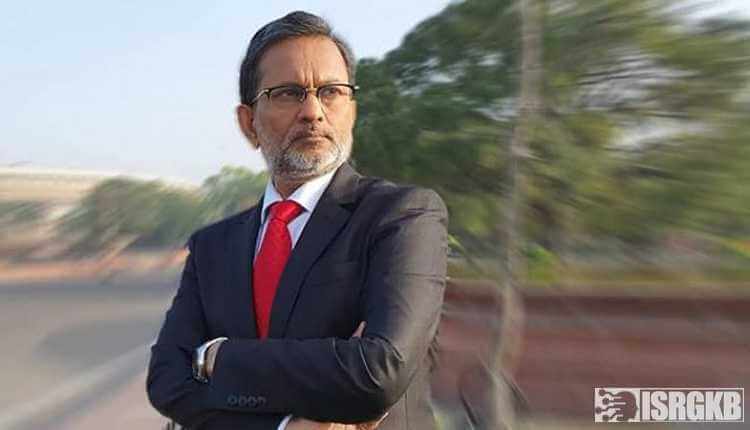 A small-town boy, Ajit Anjum, was born in the Begusarai district of Bihar. He completed his graduation from Langat Singh College, Muzaffarpur, affiliated to Bihar University. Owing to his interest in the field of journalism, he started working as a reporter in Pataliputra times in his hometown. He also worked as a writer for Dharmyug, Saptahik Hindustan, Dinmaan, and Ravivar. He came to Delhi in 1989 and started working. Although he has hosted some very influential shows, Sansani and Pol Khol for star news are the two most noteworthy shows that have inspired a large number of people. In Sansani, he used to highlight day to day topics and spread awareness on important issues. However, in Pol Khol, as the name suggests, he used it to bring out the reality of some politicians and some big personalities. In his Tedx speech, he has narrated the story of his life, his struggles, how he adjusted to big cities, how he managed to pursue his interest in journalism despite his father's will of making him in an engineer. He has propagated the idea of hard work in his speech. He has been given the Ramnath Goenka award for his excellent coverage of Bihar floods in 2010.
3. Anjana Om Kashyap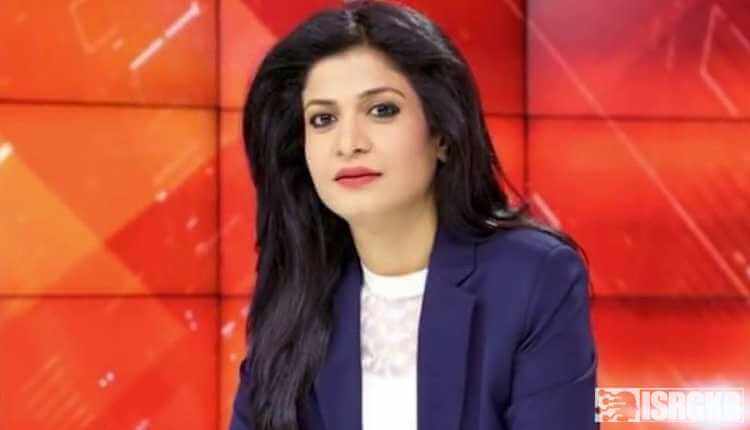 Anjana om Kashyap is currently one of the influential female journalist names in the Indian media. Coming from a small town Ranchi, her presence in the field of journalism leaves a strong effect in the mind of many aspiring female journalists to continue to follow their passion irrespective of restrictions of the society. Although she applied for honors in botany from Delhi University, it was soon she realized that her interest was not in science but public activism. It was then she applied for a diploma in journalism from Jamia Millia Islamia. During the early years, she had worked with Doordarshan, Zee News, and News24 and later joined Aaj Tak in 2012, of which she is the executive editor. She has used her leadership qualities and a strong voice for propagating the truth about the Indian Reservation System.
4. Arnab Goswami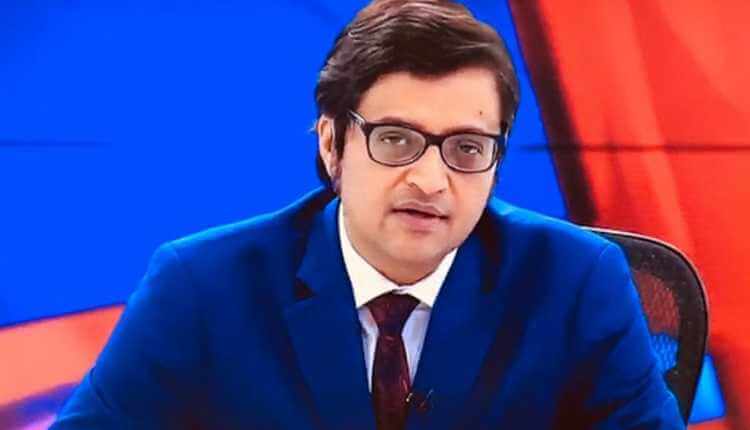 Born on 7th March 1973 in the state of Assam, Arnab Goswami entered the field of journalism in the year 1995. During his early years, he used to work as a news anchor with the Times Now, where he was later promoted to the position of editor in chief. He became one of the investors of Republic TV in 2017, of which he is the current Editor in Chief. Arnab Goswami is one of those journalists who have raised the bar of Indian journalism and media not only within the jurisdictions of the country but also far and wide. Although he has hosted several shows such as News tonight, News Hour, and The Debate with Arnab Goswami, Frankly Speaking with Arnab is one of those flagship programs where notable personalities from all around the world were invited to be a part of his show. His work was duly recognized when he was awarded the Best news anchor of Asia in the year 2004. He was also conferred with Ramnath Goenka Award for Excellence in Journalism in 2008. He has faced a huge backlash from the opposition for portraying the fabricated image of BJP. Despite such criticism, he was unanimously elected as the president of the National Broadcasting Federation in 2019. The way he is covering Sushant Singh Rajput's case is also commendable.
5. Punya Prasun Bajpai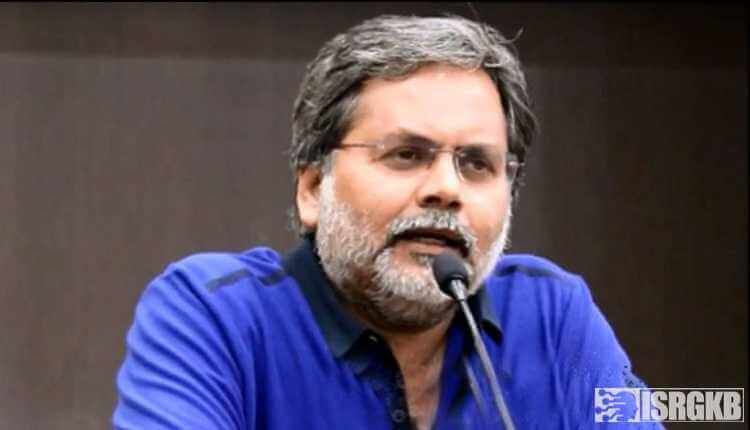 Punya Prasun Bajpai, born in Muzaffarpur, Bihar, is one of the most experienced and inspiring journalists of all time. His career in media started in the year 1996 with Aaj Tak, and he switched his job to NDTV in the year 2003, where he worked for certain tenure. During 2007-2008, he became editor in chief of Sahara Samay. He joined ABP news and began hosting the show Masterstroke, one of the popular shows of ABP news. He uplifted the quality of news communication through excessive ground reporting, the use of graphics to portray the message to the viewers and highlighted some of the major problems of the country. However, it was no sooner when he resigned from the channel just 4 months later. The makers of the channel restrained him from highlighting Mr. Modi's name in his news reporting due to political pressure on the channel. Thus, he walked out. However, this did not stop him from calling out the Modi- government and its schemes and policies that have failed to generate fruitful results for the country. He highlights some important issues such as corruption, unemployment, and he stands firm on his ground, trying his bit to create a more responsible and free media. He is the only journalist to be conferred with the Ramnath Goenka award for Hindi print and electronic media in 2005-06 and 2007-08 twice.
6. Ravish Kumar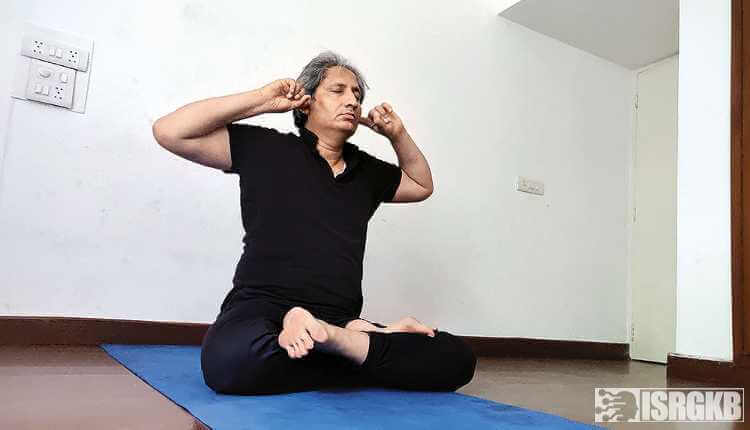 Born in Motihari, Bihar, Ravish Kumar has done his schooling from Loyola high school, Patna; graduation from Deshbandhu college in Delhi; and a postgraduate diploma in Hindi journalism from the Indian Institute of Mass Communication. In times where journalism, specifically Hindi journalism, is facing huge backlash for running Modi-driven media, he stands as an outspoken Hindi media personality propagating his motto of truth shall prevail. Bold and fearless, he successfully conducts some groundbreaking debates that leave the opposition speechless and its viewers spellbound. He also faced death threats, but this did not stop him from highlighting the truth behind demonetization, the unemployment rate in India, and he did all this in the face of opposition with utmost ferocity. He continues to inspire aspiring journalists all over the country to freely voice their opinions. He has been with NDTV since the year 1996, and his career has sky-rocketed since then. He is now a senior managing editor at NDTV India and hosts some major shows such as Primetime, Ravish ki Report, Desh ki Baat. He has been conferred with the prestigious Ramon Magsaysay award(2019), Ramnath Goenka Excellence in Journalism Award (2013,2017), Gauri Lankesh Award for Journalism, and many more.
7. Rohit Sardana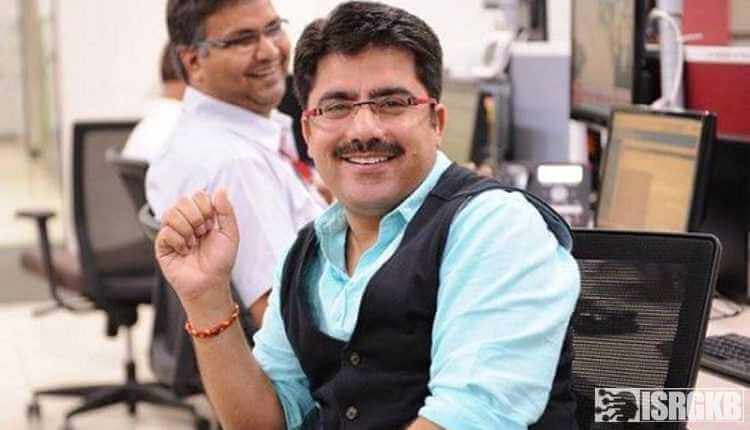 As an accidental journalist (as he calls himself), Rohit Sardana entered into this field in 2003 and is currently working in Aaj Tak. He has a post-graduate degree in mass communication from Guru Jambheshwar University of Science and Technology. Even though journalism wasn't the career he was passionate about, he is quite talented as an anchor, editor, and media personality. He had to work as a copywriter, video editor to be finally elevated as an anchor on the channel. During his early days, he used to work with ETV Network and Akashvani. In 2014, he produced a show by the name Kamakshetra, where he used to ask direct questions from the MPs and seek accurate answers for his audience to show the state of politics in the country. His very popular debate shows Dangal streaming on Aaj Tak, which questions both the opposition and the government in power regarding current issues. Rohit Sardana was awarded Ganesh Shankar Vidhyarti Puraskar by the Indian government in 2018.
8. Sudhir Chaudhary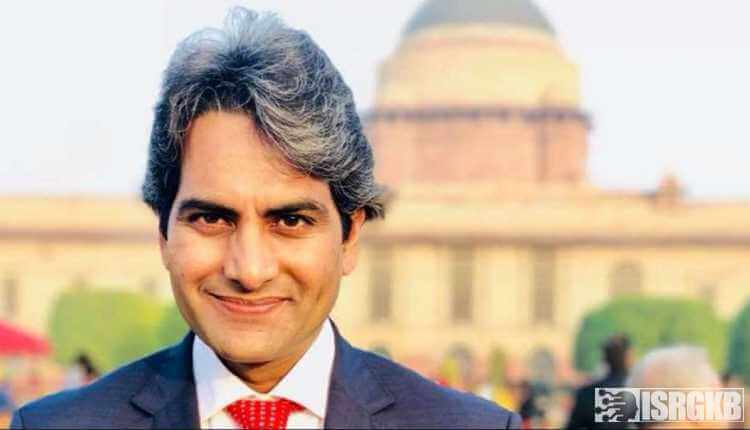 The leading face of today's journalism industry, Sudhir Chaudhary, joined the Indian media in the early 90s and has propelled in his career since then. He is the current editor in chief of Zee News and is the host of the channel's prime show Daily News and Analysis (DNA). His career dates back to the time when he exclusively covered the Indo-Pak meeting between Atal Bihari Vajpayee and Pervez Musharraf and also has good experience in live reporting of events. While he was subjected to several accusations and defamation cases, he continues to uplift the standard of journalism through his effective coverage of current events.
While we are contented with our daily dose of news, we fail to acknowledge the hard work, time, expense, and efficacy that the anchors and reporters have to put in to deliver reliable news.