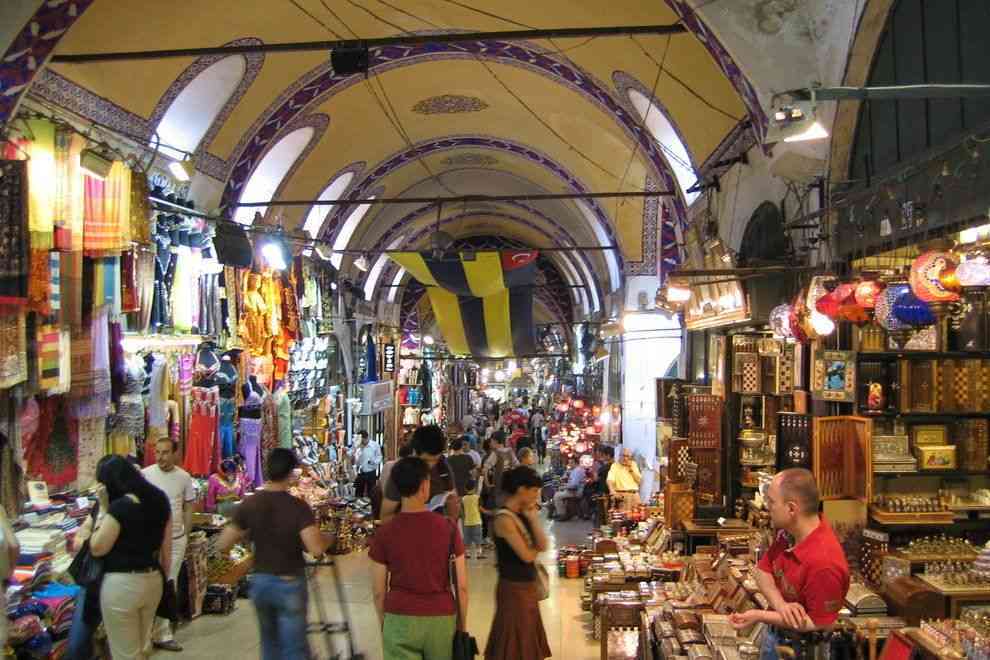 Best Shopping Places in Mumbai: Shop Best at Cheaper Rate!
Enjoy budget friendly shopping in Mumbai! Mumbai markets give you option to shop more at less price.
When we talk about Mumbai, Shopping comes in mind. Mumbai is said to be one of the best shopping hub. Mumbai has lot many shopping markets, where one find various clothing, accessories, footwear, options. Also market here caters to grocery items, electronics and so much more. It not only has retail shopping option but has option for buying designer stuff at fair price and good quality. One can find trendy stuff in these shopping markets.
Best Shopping Places in Mumbai for Affordable and Cheap Shopping are:
1. Linking road
If you are crazy for window shopping, then do not forget to check this market. Streets of linking road is full of traditional, western wear, also can get an Indo-western stuff here. One can find footwear and accessories items here in the colourful street at very cheap price. Linking road is located at Bandra West. It is very popular area for shopping in Bandra.
If you are good at bargaining skills, then you are going to love this shopping place. Make sure to explore each shop, as each of them has different price for particular item. Market is open on all week days, it is crowded on Sunday, if you don't like crowdy places, then avoid going on Sundays. It is open from 10 am to 10 pm.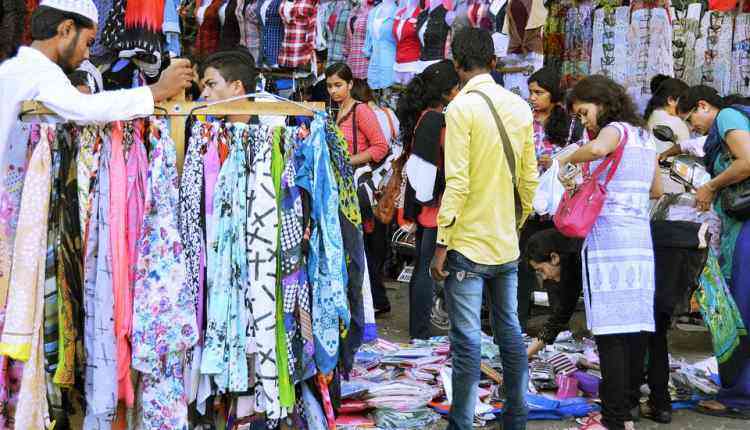 2. Fashion Street
Here you can find stalls lined up in a row with number of items available in huge variety. Mostly college going, teenagers prefer to shop from this market with amazing stuff. Products available here are at very cheap rate.The best thing is you can purchase anything at your requested price if you are good in bargaining skills.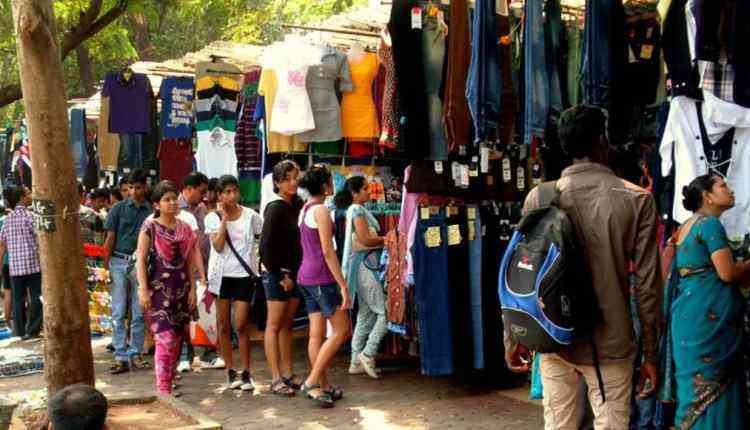 3. Crawford Market
Market is comprising of traditional old buildings. This market caters to Fruit and vegetable selling in wholesale. Also the market has another section which has pets of all breeds available.
Local people visit this market to purchase dry fruits, fruits, vegetable and other grocery stuff. It has has imported items too. All things are available at cheap rate. Also one can get pet supplies in Crawford market.
It is located at North of Chattrapati Shivaji Terminus Railway Station. Travelling by train becomes easy and convenient.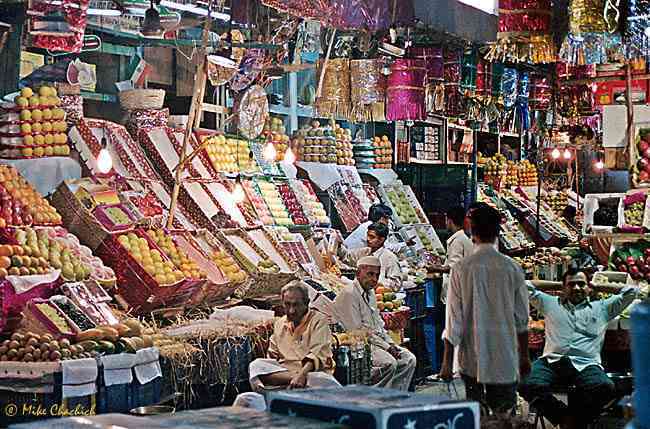 4. Colaba Causeway Market
It is one of the shopping place in Mumbai, located in Colaba. One can shop number of items available here at fair price. It has huge variety in cloth, accessories. Also, the bargaining skills work here. Some brand shops are also there in Colaba causeway.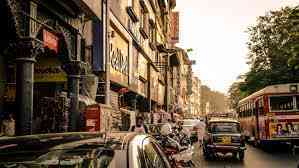 5. Hill Road
Mostly youth, teenage prefer shopping at hill road. If you are window shopping lover, then you are going to love this shopping place.
Buyers here are pleased with this place in Bandra. Moreover market appears to be colourful with the display of items. One can buy apparel, footwear, accessories and so much more stuff. Here you will see vendors lying on the side of footpath selling different items at very low price.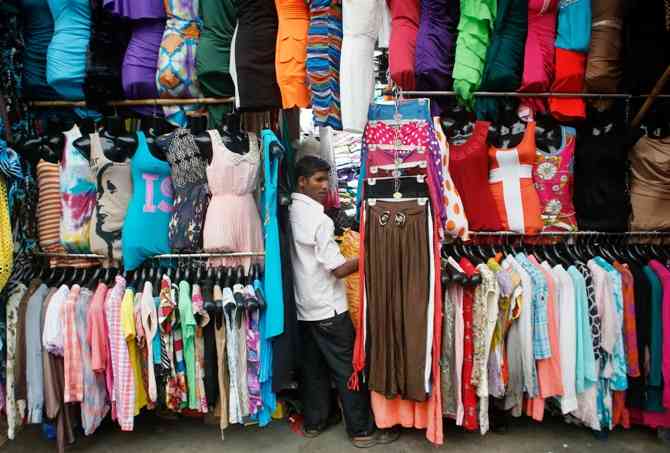 6. Chor Bazaar
This market is known since old days, it is located at South Mumbai. The market is said to be the oldest market in Mumbai which has crossed 150 years.  Market has shops for electronic items, interior stuff- antiques, old furniture and all such things available at fair price. One can buy lot much of stuff at very good price, if you are good in bargaining. It is the best place to buy the stuff at cheaper rate. One can also find vehicle parts, tools and machinery equipment and house hold items here. On Sunday the market is crowded.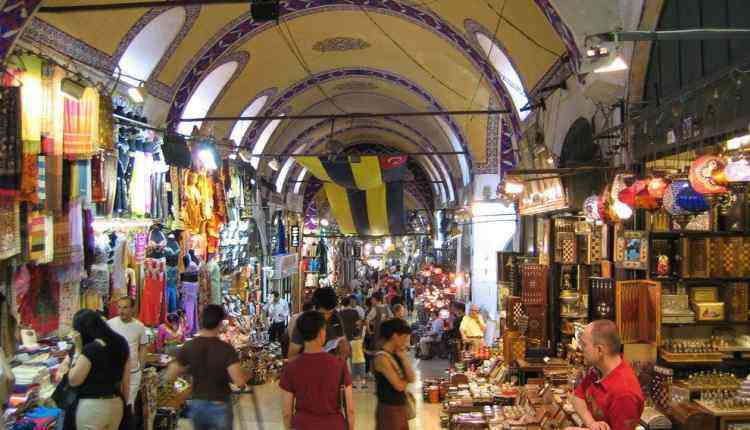 7. Zaveri Bazaar
Zaveri Bazaar is located in South Mumbai. This market is known for Jewellery items. It is said to be one of the popular place to buy gold jewellery and also artificial jewellery. Jewelry shops in this market sell gold , stone, gems jewellery. Quality jewellery items are available in the shops of Zaveri Bazaar. Also some known brands, Thribhovan Bhimji Zaveri, Tanishq, Tbz have their brand showrooms here in Zaveri Bazaar. 65 % of gold dealing and trading from all over the India is said to be supplied from the Zaveri Bazaar. One can also buy artificial, imitation jewellery, which are available in variety at this market. Price for jewellery in this market is very fair and it serves quality product.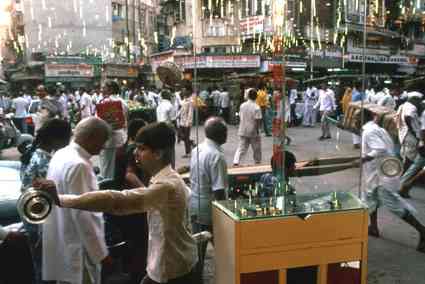 8. HindMata Market
HindMata Market is in Dadar, Parel, Mumbai. It is a cloth market. The market has number of textile fabric, dress material and sari shops. It has huge variety in Saris and fabric, also the price is fair and less as compared to other places to buy silk saris. It is a good option for fashion or clothing designer to buy stuff for their unique designs. The market serves dress material, sari at very good price with good quality.
If you have a wedding to attend, then surely check out this place. It has shops selling Indian outfits, and has beautiful sari collection. Over all the place is good for wedding shopping. If you are a good bargainer then it is a happy news, that bargaining strategy works here.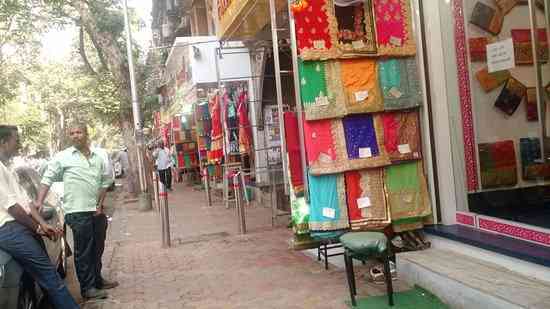 9. Mangaldas Market
If you are looking for the textile fabrics and clothing items, then this market will not disappoint you since it has amazing variety, available at low cost. Market has all types of fabric available, also it has shops selling dry fruits, gourmet food items, imitation jewellery, electronics, these things are available at low cost. It is bit crowdy.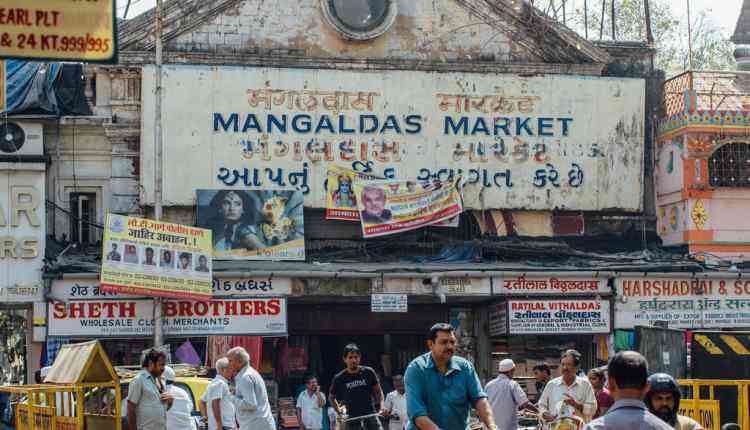 10. Natraj Market
The market is located in Malad West, Mumbai. Variety of items like clothing, grocery, household items are available in this market at reasonable price. Also, it has shops selling clothing, apparel, accessory, for women. Mostly local people staying nearby love to visit this market. This is said to be one of the oldest shopping market in Mumbai. Mostly people come here to shop cosmetics items, Indian outfits, jewellery items, undergarments, handbags and household items and so much more to shop from here.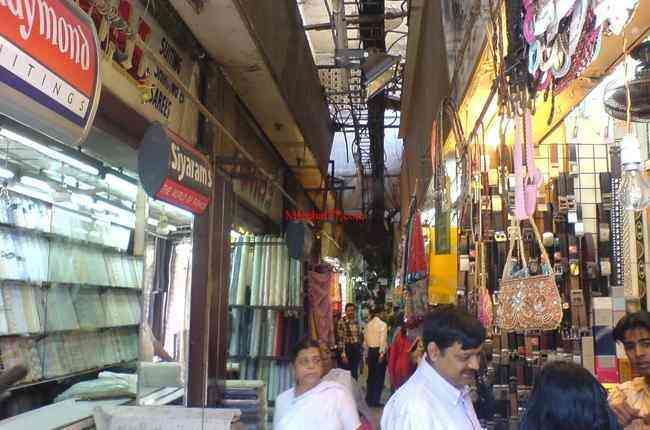 So, these were few market where one can find so much more variety and trendy stuff at fair price. However these markets are best places for people to shop and hangout. Also if you love food, then don't worry you can shop along eating delicious dishes, as market also has food stalls.