Now only a few days are left of this year and the countdown has begun for our favorite festivals Christmas and New year. Since everyone have off on this day, all have great enthusiasm and excitement of celebrating Christmas and New year. So here are some interesting and cool ideas for celebrating Christmas and New Year.
Beautiful and Popular places to make your Christmas and New Year Special – If you want to celebrate Christmas and New year outside your hometown, then visiting these beautiful and exquisite places can make your Christmas and New Year full of fun and joyful experience.
Kullu Manali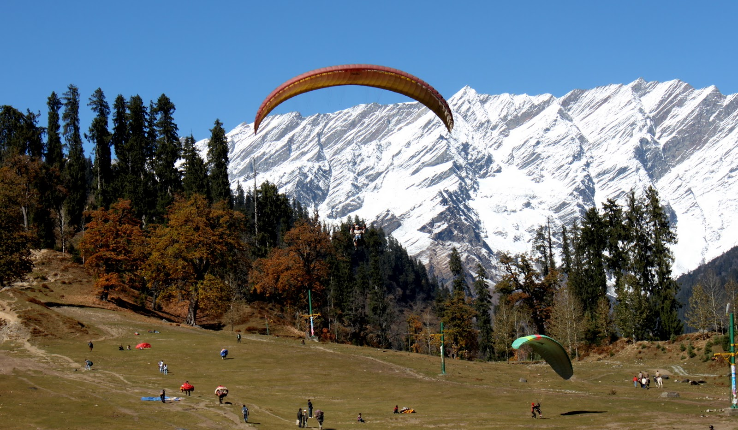 I think Kullu Manali is one of the best place to celebrate your Christmas and New year. Kullu Manali located at the 2050 meter above sea level. It is one of most exquisite and magnificent hill station located in the state of Himachal Pradesh. It is most famous for its natural beauty and for snow activities. Though Kullu and Manali are two different tourist spots, but travelers consider them as single place and address it as Kullu Manali.
This Charming Hill station is home to some of the ancient temple in India and also famous for adventure sports like Trekking, River Rafting and Mountain Biking, Para Gliding and Skiing etc. This beautiful and marvelous natural beauty is covered by snow-capped mountain and pine wood and its claim surrounding which is the point of attraction for tourist all over the world.
There are various tourist spots in Kullu Manali like Rohtang pass it is known for its scenic beauty and amazing view. It is a most popular tourist place in Kullu Manali. Manikaran is also a famous tourist spot in Kullu Manali. It famous pilgrim center for Hindus and Sikhs located in Parvati Valley near river Beas It is famous for its hot water spring. The water is always hot and considered auspicious with healing power. Another place is Naggar village. The main attraction of Naggar is an ancient castle of stone and wood and a gallery exhibiting the painting by Russian artist.
Goa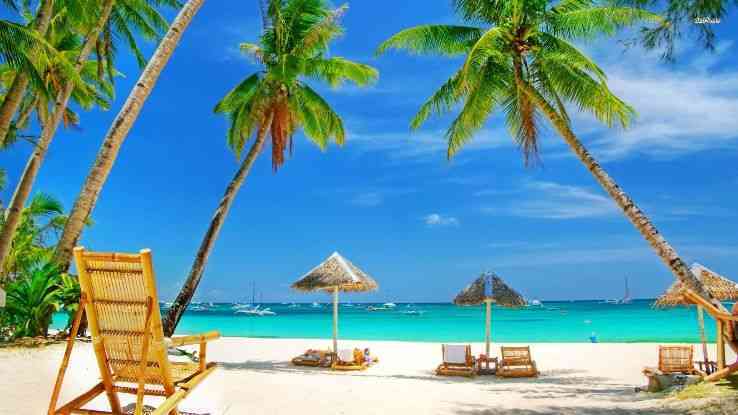 When it is about beaches, Dance and parties, Goa is the first option. Goa during New year and Christmas is completely electrifying. With the cheap booze and beach shacks every few meters, Goa is the ideal place for vacation around Christmas and New Year. All the beaches, especially in North Goa, are abuzz with locals and foreigners partying crazily. Most beach shacks play DJ songs to keep the guests on the toes. The scene turns more vibrant after sunset. Baga Beach, Calangute Beach, Grand Island, Tito street, Fort Aguada, Palolem Beach, Bom Jesus Basilica, Anjuna Beach, Casino, Cruise, Club Cubana and many more places where you can feel best of Goa on New Year eve. For New year celebration, you can spend time at Fort Chapora which is most famous for its iconic film shot ' Dil Chahta Hai '. Not only this Church and Markets are beautifully decorated. Don't miss Panaji and old Goa churches, Basilica of Bom Jesus, in particular you will love the festivity the area is drenched in.
Nightclubs and discos throughout Goa offer thrilling entertainment till wee hours and could be witnessed at the floating casinos. Tito's, Club Cabana and Sinq Night Club are jam-packed with locals and tourists. If you want peaceful New Year eve far away from all noises and chaos you can Head to at Sinquerim beach famous for its lighthouse fort and Fort Aguada. There you can sit on the beach under the fort, drink beer with your friends and see the fireworks go into the sky once the clock strikes 12.
Delhi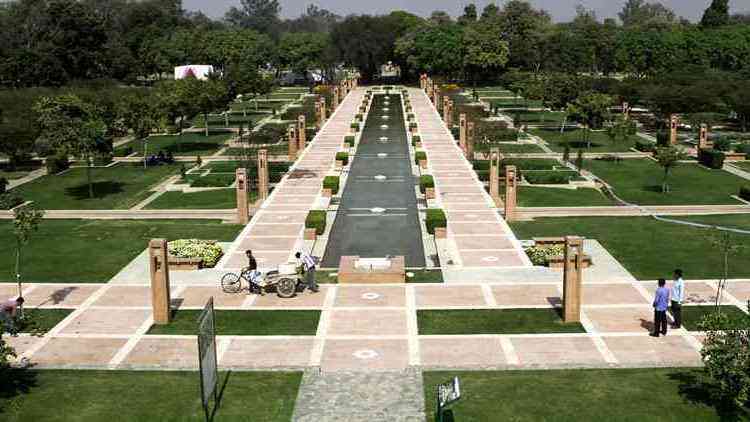 So if u have plan to celebrate New year and Christmas in Delhi, then that's a rocking plan. Being the capital of India the city offers various ways to celebrate  Christmas and New Year. There are two sides to Delhi. The Cosmo Delhi with its Mall, Lounges and discos and another one is Shah Jahan's Delhi which have places like Monuments, Tombs, Dargahs is another. So whether you are Party animal or history lover Delhi is a choice for you.
Pondicherry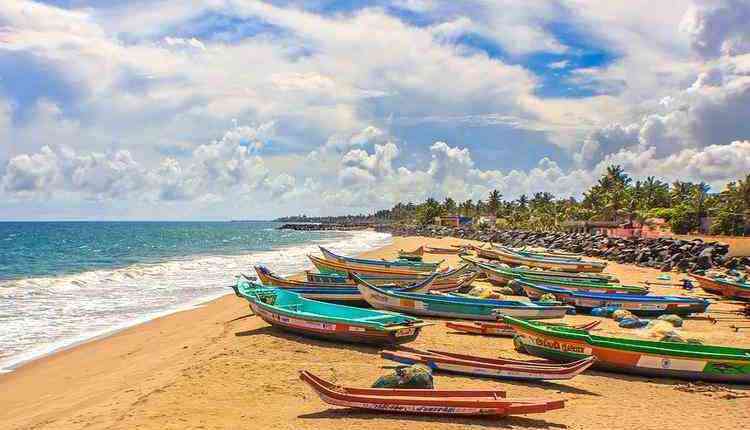 If you are beach love and tired with Goa, then Pondicherry can be the best option for celebrating Christmas and New Year. The Beach-side parties are the center of attraction in Pondicherryat New Year eve. Fireworks and bonfire at the beach and celebration on nights continue the entire night. The charming town also hosts the "Aurobindo Yoga Ashram " which is a good place for self-peace and self-reflection. It's got a variety of Restaurants, the steak, and wine, just add to its  Natural alluring and create the Perfect destination for laid back but fun New Year celebration.
McLeod Ganj
If you are planning to start your New Year 2019 soothing musical experience then nothing can be better then little town of Mcleodganj in Himachal Pradesh. With the chill winds bruising through you,this place becomes a town of music on New Year. There is a lot of fashionable Little cafe here where you can sit and feel the beauty of the Mcledganj. People all over the world come to this place enjoy the beauty of this place on New Year. Few places where you can spend your quality time on the new year in Mcledganj is Bhagsu Falls which is set amidst Lush greenery and dreamy sceneries, in a pristine atmosphere, are these falls with mich  Grandeur and breathtaking Beauty that one just cannot miss while in yore area. Another place is Tsuglagkhang which is the place where the Dalai Lama resides. It is one of the most significant and beautiful places of worship which attracts devotees from all over the world and serve tourists as well.  bhagusnath temple which is surrounded by beautiful pools and lush greenery.This temple located at the height of 1770 meter above sea level and the huge number of devotes and tourist during New Year.
Kerala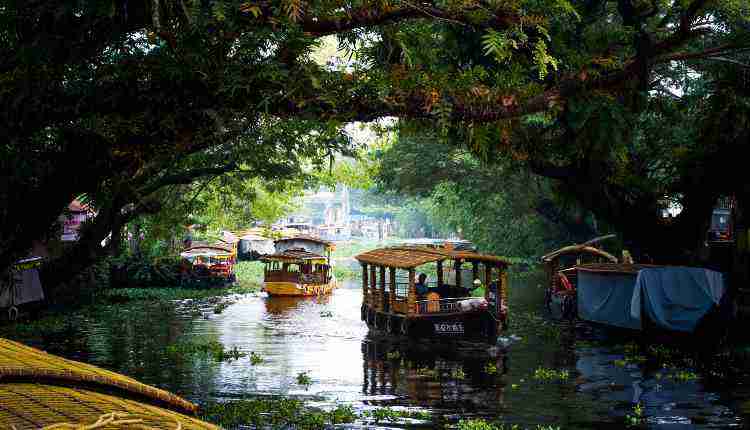 For Nature lovers, Kerala is the Perfect and exquisite place to party on New Year Eve. This place offers you to enjoy a New Year to fullest amidst natural beauty and water bodies. The beach parties are exotic as ever. You can book a houseboat and enjoy personal time in the backwater of city Alleppey which known as " Venice of the East". It is a serene getaway to enjoy our day with a vast variety of canals, lagoons, beaches, and backwater. Some of the best tourist spot place in Kerala are Kochi, It treats its tourist with a warm welcome during New Year and Christmas. Cochin Carnival in Kochi is a major attraction which starts with the hoisting of the flag. It is celebrated during the last two weeks of December. Alleppey also famous for its natural beauty, it has numerous other things to admire as well. People visit there for Houseboat and backwaters. The celebration of Christmas and New Year at Home -If you have no plans of going outside your town and decided to celebrate your Christmas and New Year eve at your Hometown, then still you can make your Christmas and New Year quite special by celebrating following ways.
Get-Together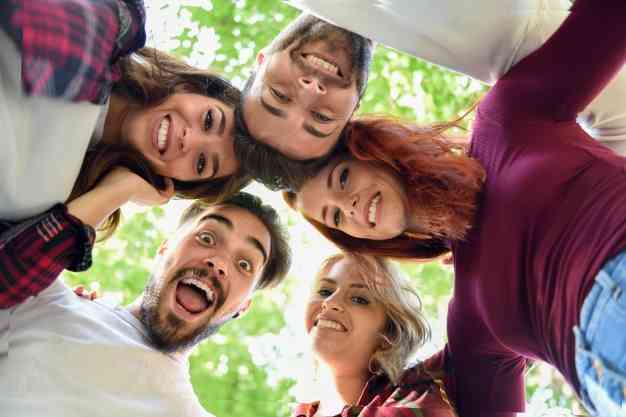 For enjoying and feeling Christmas and New Year you can decorate your house by putting Christmas lights on your house. Hang mistletoe in the doorways hangs a homemade wreath on your door or you can put Christmas figurines like Santa or Rudolph on your counter. You can go to your local market and purchase Christmas tree and decorate that by putting a star on it, wrap light on that and begin hanging the ornaments.  After decoration, its time to throw a party and time to call up your friends and family member of the party to enjoy each other company. For the party on Christmas and New year eve, you can have fruit cake, candy, cake, Christmas pudding, and a Mince pie and various other dishes.
Movies, Award, Show and Carnivals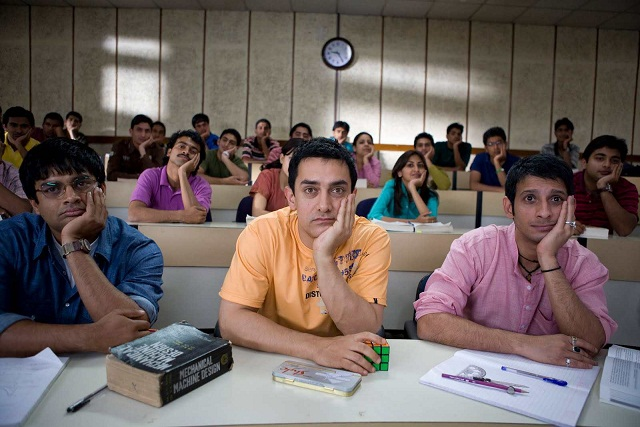 If you are away from your family and friends and can't join them on Christmas and New Year, left with the only option of celebrating Christmas and New Year all alone, then still you can have fun and enjoyment. On Christmas and New Year eve there are various brilliant movies, television, award shows are telecast on television.  If you are not interested in watching television on that day, then you can simply move out of your home and can attend various carnivals and event happening near your home or you can go to church to celebrate your Christmas and New Year.