Winter are the astonishing season of the year for which we wait for several months to come. Winters are most affectionate months of the year especially for those who love cold. This is the month which gives us the feeling of extra love, care and the affection toward our loved ones — these places are also ideal for the picnic and are the best picnic spots near Delhi for Students, Cooperates and Couples .
Almost everyone love to visit some great destinations to enjoy their holidays and when it comes to going on holidays in winters you have to be a bit smart to chose the locations anyways if you want to go somewhere out of these holidays then we are giving a list of places where you can spend your winter vacation and the quality time.
Here are the list of the places where you can visit in Winter near Delhi :
1. Agra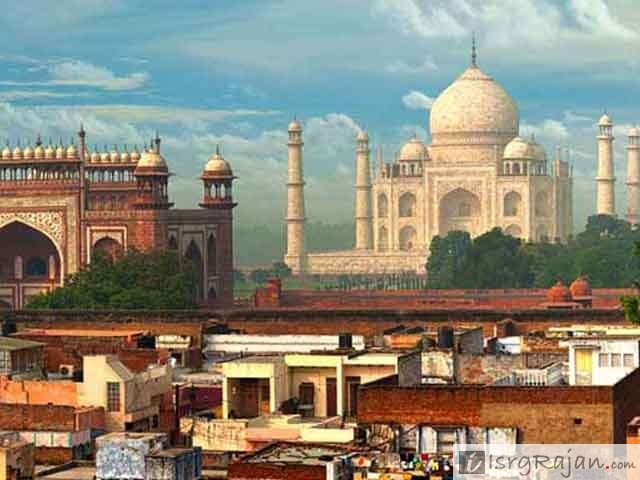 Agra is the city of the "Taj people" from all around the globe come to see the "Taj Mahal". It is one of the 7 wonders of the World and is the most famous place for winter vacation in northern region of India.  There are many other places to visit near the Taj Mahal which include the places like Laal Qila, Fatehpur Seekri, Itmad-ud-Daulah's Tomb.
The distance between Taj Mahal (Agra) and Delhi is nearly 210 kilometers which has been shorten by The six-lane Expressway to 165 kilometers which can be covered within 3.5 hours to 4 hours by car and in 90-100 minutes by the Taj Express one of the fastest train in India also known as the semi-bullet train . Those who have sufficient can also visit the nearby places and sites such as The temples at Vrindavan including Madan-Mohan, Mathura, Gokul, Shahji, Banke-Bihari,Radha Vallabh and Bharatpur Bird Sanctuary.
2. Shekhawati Region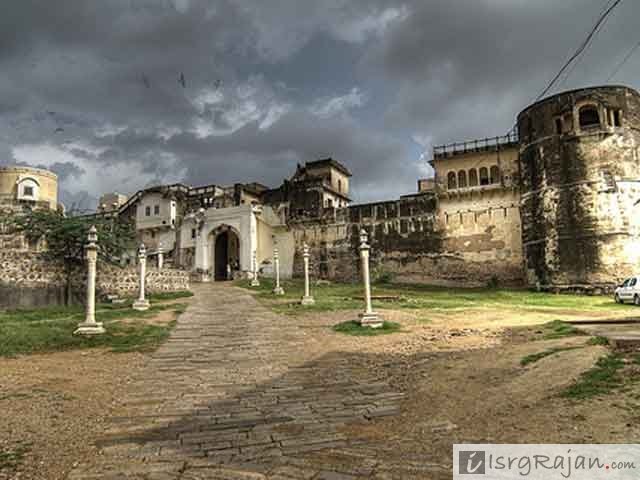 People with interest  in in Havelis, forts and Art can visit the Shekhawati region which nearly 226 kilometers from the capital city of India, Delhi. Sheikhwati region is a very good option for you as here you can find the Big Havelis, Fresco paintings, Forts and many more things delighting to your eyes and the mind. You can also see nearby places such as Jhunjhunu, Sikar, Churu, Mandawa, Mukundgarh, and Nawalgarh.
The best places to visit are Murals and Marble fountain at the Mandawa Fort, Fresco Paintings in Havelis, Horse Safaris at Rawal Sahab Ki Kothi in Nawalgarh and Mukundgarh Fort and Bissau Fort — the war fort that was never breached, and Heritage on Wheels — the luxury train.
3. Alwar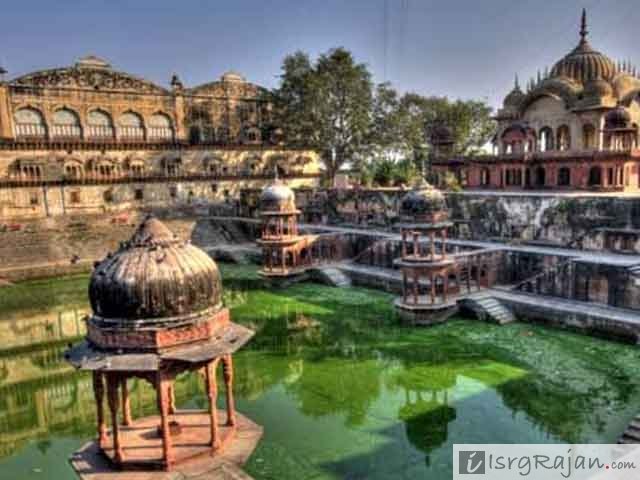 You can plan a tour to Alwar 168 km via Alwar – Bhiwadi Road. It is a popular district of Rajasthan and the best place for fort-hopping. You can  visit Alwar, Sariska, Siliresh where you can see the Siliserh Lake, Bala Quila – Alwar Fort, and Hill Fort at Kesroli, Haunted Fort at Bhangarh, Neelkanth Temple, the Sariska Palace and the Tiger Reserve.
Some of the great events held in February like The Alwar festival and Matsya festival that shows the beautiful culture of Rajasthan and music of Rajasthan.
4. Neemrana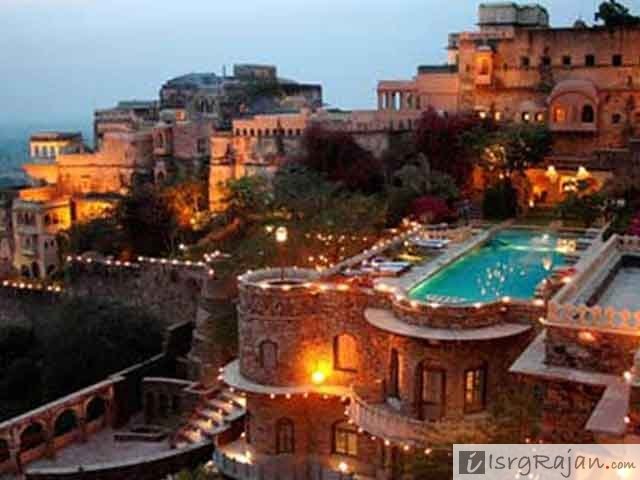 Neemrana is in Alwar district is an ancient historical town situated around 122 kilometers from Delhi. Neemrana fort is the prime wedding and romantic destination and a very beautiful place. Here you see Kesroli Hill-fort, Reclining Statue of Lord Hanuman at Pandupol and old remains of Buddhist Vihara at Viratnagar.
5. The Pink City Jaipur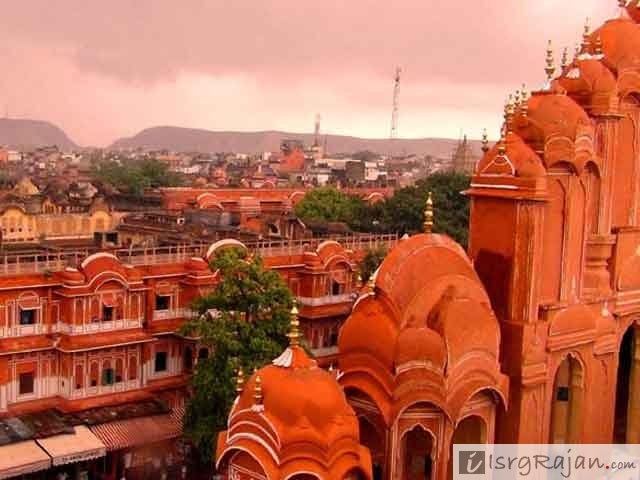 The Pink City of Jaipur is undoubtedly one of the best places to visit in winters in India near the capital city, Delhi. The Pink City with a plethora of museums and forts to explore. The tourists keep pouring in even winter season to the Pink city.
It is my personal opinion that Jaipur is undoubtedly the best place to visit in winter it is just  295 kilometers from Delhi. Jaipur is a very beautiful place and famous for Forts and Museum, City palace, Peacock palace, Jantar  Mantar, Hawa Mahal, Jal Mahal, Lakshmi Narayan Birla Mandir, Ramgarh Lake, Bagru, Sanganer and don't miss the puppet show it is surprisingly amazing .
6. The Lake Of The Sun Surajkund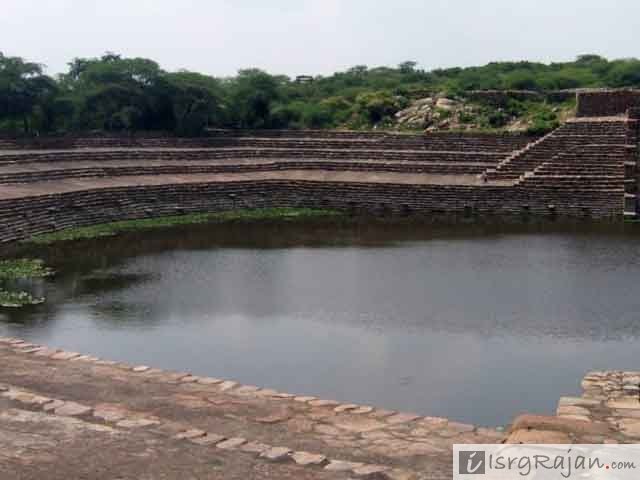 The Lake of the Sun Surajkund is an artificial lake built with a semi-circular amphitheater-shaped embankment in the backdrops of the Aravalli hills. It is only 40 kilometers away from the capital city of India, Delhi. You can also visit Amphitheater shaped Embankment, Anagpur Dam and Asola Bhatti Wildlife Sanctuary.
You can also attend the Surajkund Annual International Crafts Mela which is held from 1st February to 15 February every year.
7. Chandigarh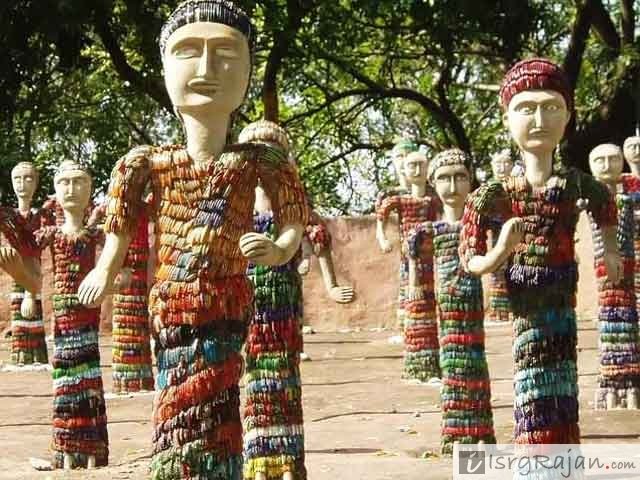 Chandigarh is the Beautiful City has been coveted as the happiest city in India. It is charming beautiful and delightedly brilliant in terms of its architecture which makes it one of the best holiday destinations.
It is one of the most beautiful and happiest city in India which is just 244 kms from Delhi and a best holiday destination dedicated for the lovebirds and the families. In Chandigarh you can see Rock Garden, the Sukhna Lake, Zakir Hussain Rose Garden, Tower of Shadows, Open Hand Monument, Chhatbir Zoo, Kasauli Hills, Tikkar Taal, Morni Hills and Pinjore.
8. The Queen Of Hills Shimla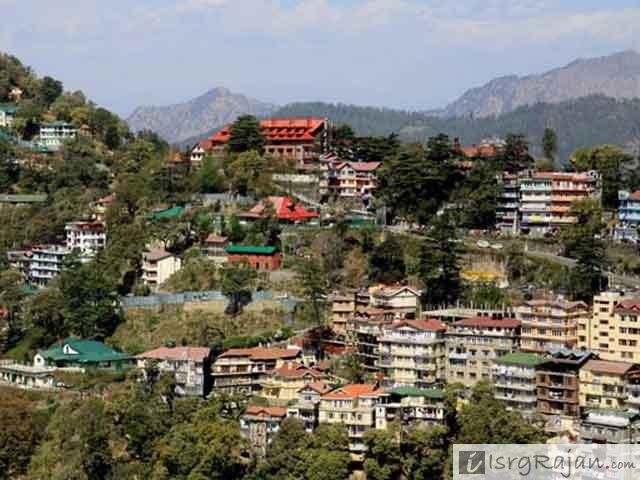 The Queen of Hills offers. Though the city is full of tourists all around the globe skiing options ensure its presence in the list of top places to visit near Delhi in winter season. The snow is at its peak in January and that is why the city is  picked a lot among the places to visit near Delhi in the month of January.
According to me best honeymoon place for newly married couples where you  enjoy the dual advantage of a hill station and a city. You can also enjoy skiing and ice-skating. It is just 344 km far from Delhi. If you want to take advantage of snow fall than you have to plan your tour in January. Here you visit State Museum, Open Air Ice Skating Rink, Shimla Kalka Toy Train, Mall Road and the Kali Bari Temple.
9. Ajmer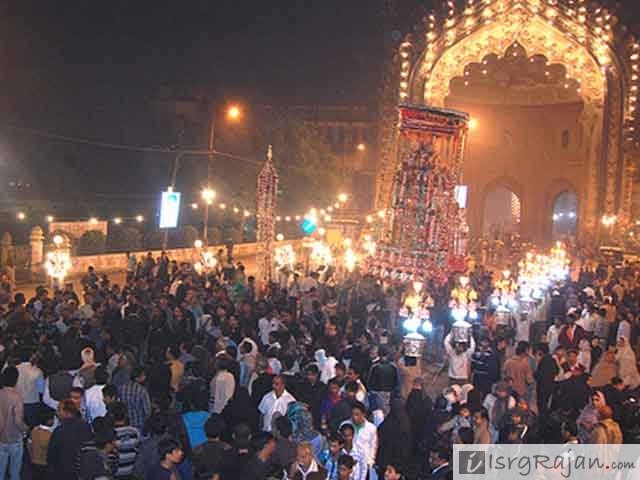 Ajmer, a city in the Indian state of Rajasthan situated 387 kms from New Delhi. It is a place where you can feel peace of mind. People come here for Ziyaarat. If you have faith in almighty God and want to see an example of Ganga Jamuni Tehzeeb than  it is a best place for you.
In Ajmer the best place to visit are Ajmer Sharif Dargah, Taragarh Fort, Adhai Din Ka Jhonpra, Ana Sagar Lake, and Lake Foy Sagar.
10. Gwalior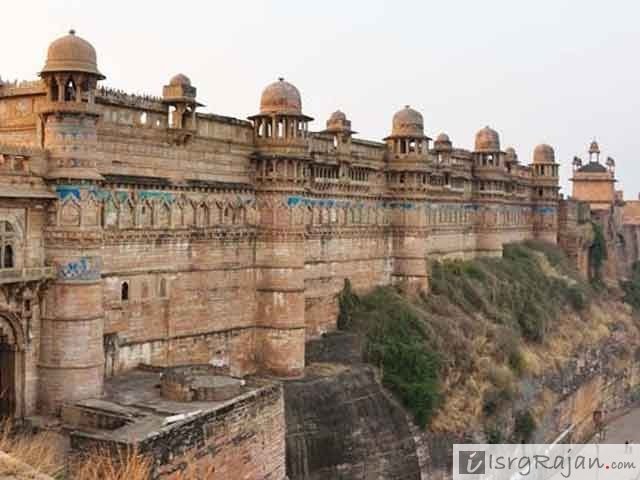 Gwalior is one of the distant winter getaways from Delhi which has been ruled under numerous major kingdoms of North India. Gwalior is only 350 km from Delhi, it is a place which is famous for its historical importance and significance. These include the Tomars, the Mughals, the Marathas, and the Scindias. With a history dating back to the Vedic age, Gwalior has a rich heritage of art and culture. It is well know for its contribution to the traditional Indian classical Music that holds extreme merits in the History of India  .
You can visit Gwalior Fort, Tomb of Tansen, Tomb of Gaus Mohammad, Chhatris of Scindias, Jai Vilas Mahal, Vivaswan Sun Temple, Teli ka Mandir and Gwalior Zoo.