As we all know Delhi is not only the capital of India, but also a shopping hub in India. Delhi markets remains popular with it's cheaper and quality products. The local markets in Delhi serves trendiest clothing/apparels, accessories, delicious food and electronic items. Delhites love to go for window shopping in these market lanes. These shopping markets in Delhi offers unlimited options to shop.
Apart from the best brands in Malls of Delhi, Delhi's local market never fails to serve you with trendiest stuff at good rate.
If you are new to this shopping hub, then here is a quick guide for you;
1. Janpath
Enjoy the pleasure of budget friendly shopping. Janpath market is located at Central Delhi, near by Connaught place. It is said to be one of the best and popular local market in Delhi, serving huge variety of western and traditional clothes, accessories, footwears and lot much more.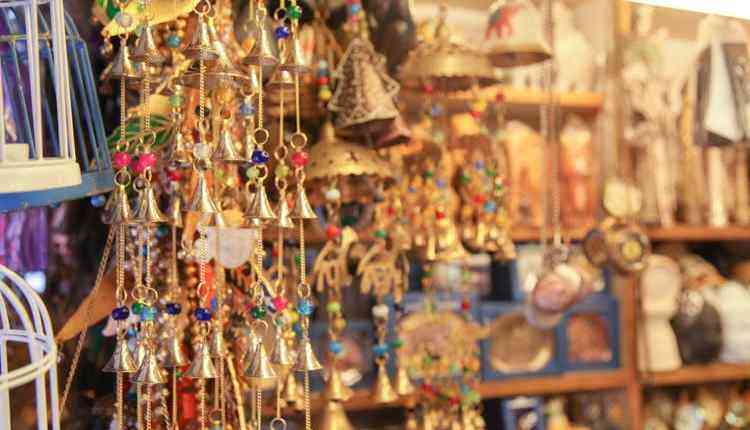 One can also find attractive antiques here. Market is over crowded on all week days, best thing is; it is even open on Sundays, so people can enjoy their Sunday shopping with friends. If you are looking forward to visit this market, then make sure to visit any time from 10.00 am to 9pm (Mon to Sat) and 11.00 am to 8.00 pm on Sunday.
Stuff/products here are basically from Tibet and other places of India. If you have good bargaining skills, then this market is good option to buy so much of stuff at good rate.
2. Lajpat Nagar
Again this is the popular market with huge variety in traditional dresses, embroidered dresses, fabrics. If you are looking forward for Indian outfit for basic Indian function, you can visit this market. You will get to see huge variety in casual clothes too. Market is not only good for Women or girls but it also has trendy clothing, accessories items for guys. It also has shops for interior decor items. If you need a good interior for your place, then you will find best interior stuff at cheaper rate and good quality.
The market is close on Mondays, and other week days it is open from 10.00 am to 9 pm. This market has many stalls serving delicious dishes like samosas, patties which smells great and will make you feel hungry. 
2. Karol Baugh
It is not a new place for Delhites, because it is said to be the oldest lane of shopping. Here you will find not only casuals , formal outfit but also wedding outfits and cheap electronic items. It has some good shopping lanes of jewellery and such other stuff. Ghaffar market is one of them.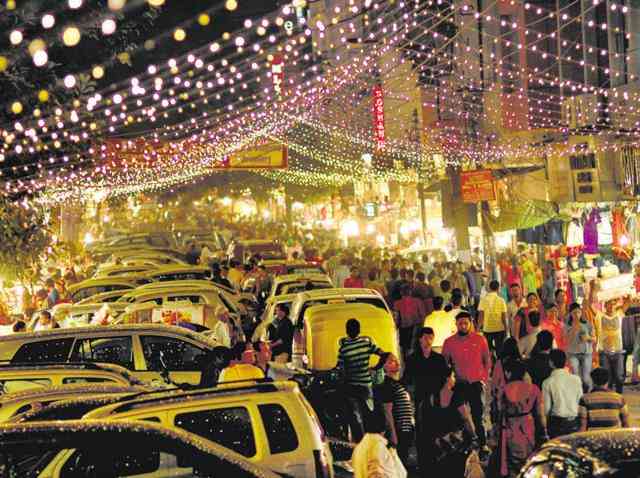 3. Ghaffar Market
Ghaffar market is a shopping lane in Karol baugh, New Delhi. It is well known for imported goods. Here you will find lots and lots of shops for electronic items.The shops not only sell electronic items, one can reach there even if their electronic gadget or item requires service or repairing. If you have good knowledge and you are good at bargaining skill then the place is cheaper for you. Other than that market has number of electronic items at cheap rate and good quality. As the market has number of shops, one will find different rate for particular item at each shop. Local people mostly visit the market for their gadget service or repairing work.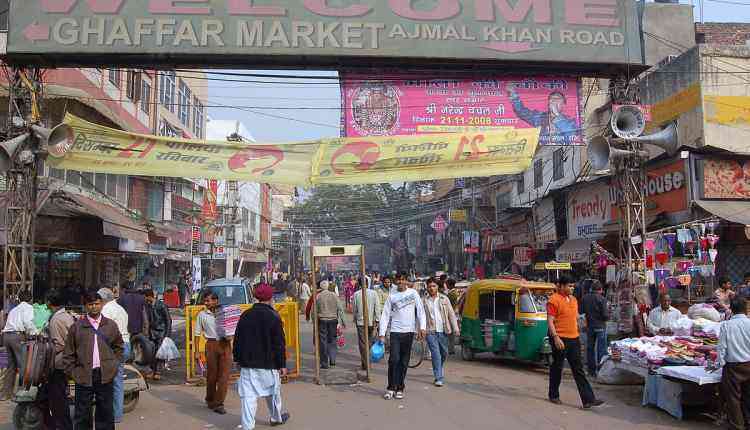 4. Connaught Place
Connaught Place, popularly known as CP — The place is not only good for shopping but it's attractive beauty makes people to spend their day chilling and relaxing out there. The place has number of brand outlets , so if you choose only named brands for shopping then the place is suitable option for you.
It caters to number of brand outlets with number of products. It also has cafes and restaurant. Overall it is a good place for shopping as well as for spending time. Best thing about this place is, it is open till late night.

5. Sarojini Nagar
It is nearby Dilli Haat, which is also a shopping place. One will find trendy outfits here at cheaper rate as compared to any other city markets. You can find so many options from ongoing trend. Also, you can get amazing accessories from here which is at cheaper rate than any other place or online shopping sites. Household items, kitchen appliances are also available here.
It is close on Mondays, so if you are looking forward to visit, then make sure to visit on all other week days. Timings are 10.00 am to 9.00 pm.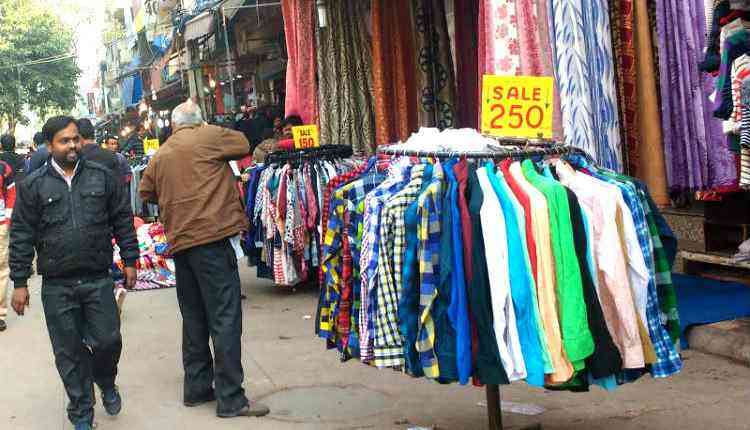 Bargaining stratergy works good here too!
6. Khan Market
Khan market has everything, may it be a designer boutique, accessories shop, and all such stuff. It also has shops for good books. The market has so many cafes offering delicious dishes and cuisines. So make sure to visit this local market if you are food and shopping freak. Sunday the market is close, one can go there on other week days at any time from 10.00 am to 11.00 pm.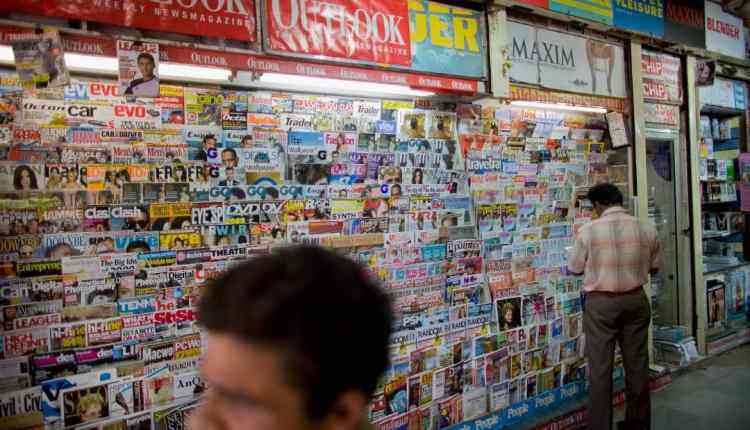 7. Dilli Haat
It is located at Sri Aurobindo Marg, New Delhi — Let me tell you, as you enter this place you will see many colors around. Yes, the place seems to be surrounded by colorful handicrafts and authentic items from all over India. It feels like one is roaming in the Indian village, shops here is having roof top like huts in Indian villages. The interior set up is amazing. You can buy pottery items, authentic paintings. Apart from this, you will find amazing embroidered outfits and other stuff. The shops here have eye catching accessories. Dilli Haat has amazing handicraft items.
It also has food corner with number of stalls serving delicious authentic cuisine.
Best thing about Dilli Haat is, it is open all week days. Timing is from 11.00 am to 9.00 pm.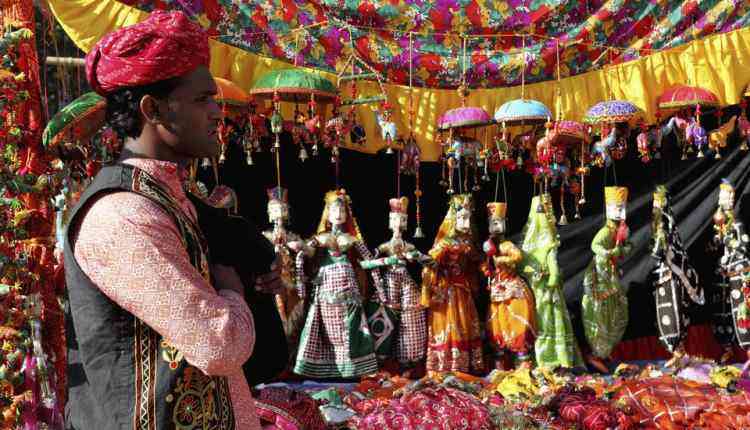 8. Paharganj
It is located in the West of New Delhi Railway Station.
It is the main bazaar in Central Delhi. Here you will find shops selling in wholesale, export houses for products. Area appears too noisy, be careful with your belongings. Number of shops here cater to variety of apparel, accessories, handicrafts ,textiles and footwear. This is also a best market for shoppers with good bargaining skills.
One can have delicious Indian dishes here, also you will find restaurants, bakeries. Some of the restaurants serves the best International cuisines.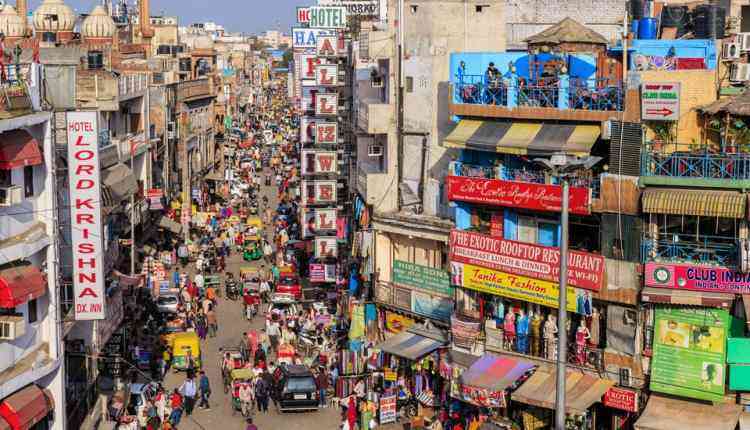 9. Chandni Chowk
If you are nearly planning any wedding, then make sure to checkout the wedding outfits here. Yes, it has number of shops with variety of wedding-bridal outfits. Embroidered items are also available. Book shops are also there.
Stall of food items here makes you hungry with the amazing smell of food. Although the lanes here are congested, but it has good stuff at cheap rate.
The chandni chowk is open to visit on all week days apart from Sunday.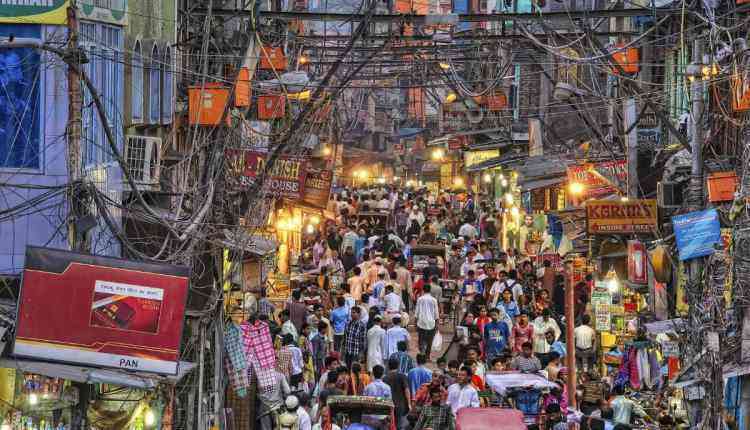 If you are in Delhi, make sure to visit these local markets for pocket friendly shopping.