Noida or New Okhla Development Authority of India, is the planned city located in the National Capital Region or NCR of New Delhi. Although it is the urban area, the region is famous for its fifty percent of green cover that is higher than any city of India. It is one of the best city of Uttar Pradesh to live. With the growing urbanization in this area, this place is the home to famous school, a growing number of private universities, IT parks, shopping mall, giving this place an urban life with lots of infrastructure and opportunities. Noida is located in the Gautam Buddha Nagar of Uttar Pradesh and is well connected by Metro, and roads ways from Delhi. They also plan to build a new airport at Noida in the coming years to reduce congestion of Delhi Airport.
The DND Flyway connects Noida and Delhi across the river Yamuna. The Noida City Centre is a terminal station on the Blue Line of the Delhi Metro, connects to Barakhamba road, Dwarka, Yamuna Bank of New Delhi. Although Noida was not a tourist place, but now it is growing as the largest urban area with many places to hang out. Also the growing number of IT parks, schools and universities have led to the employment opportunities which witness a large number of people living in Noida. To hang out around Noida, with family, friends and loved ones, these are the places known to visit in Noida..
1. Okhla Bird Sanctuary
In Noida, you can visit this Okhla Bird Sanctuary, which consists of more than 300 bird species, best for bird watchers and nature lovers. This bird sanctuary was created by the Government of Uttar Pradesh under the Wildlife Protection Act, 1972 in the year 1990 on the banks of Yamuna River. The birds, one can see here includes white-rumped vulture, Indian vulture, Baikal teal, Baer's Pochard, Sarus crane, Finn's weaver among many others of 300 species.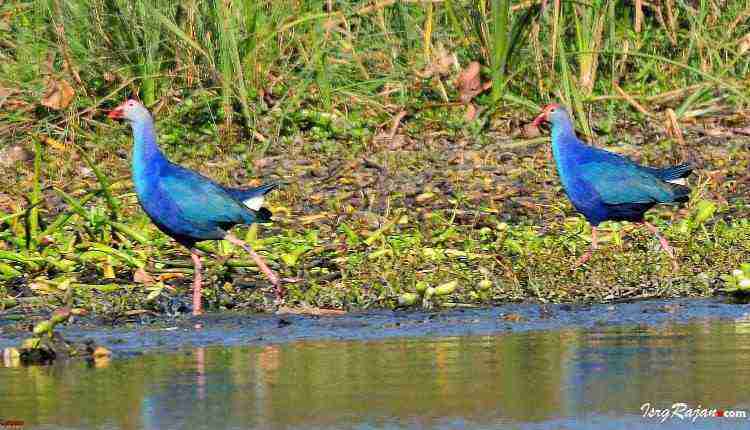 2. Delhi Eye
You can visit Delhi Eye, which is nearby to Noida. Delhi eye is a ferries wheel in the Kalindi Kunj park located on the banks of the Yamuna river in this area. Also, you can enjoy in Kalindi Kunj as it is an amusement park with kids and friends. There is also a water park and bumper cars along with few other rides to enjoy in the public amusement park. Surely a great place of leisure and entertainment.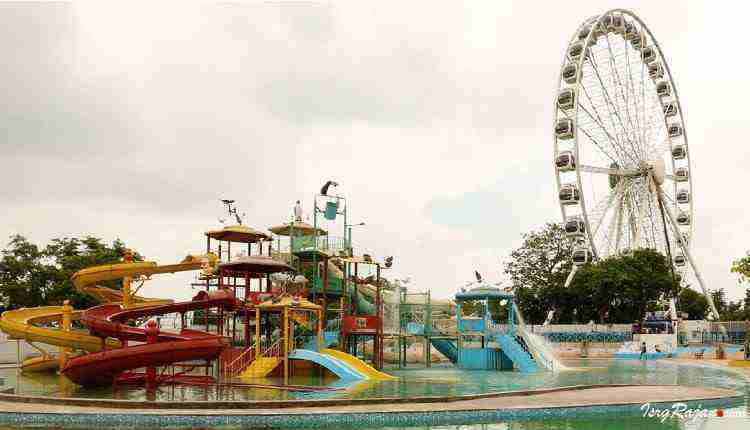 3. Stupa 18 Art Gallery
Stupa 18 Art Gallery, located in Noida is an Art Gallery of Modern and Contemporary Art of India. It showcases art of various Indian Artists and the category of art include abstract, figurative, portraits, landscapes, Buddha, etc. Surely a great place to visit for all irrespective of art lover or not and admire the place. The collection is also in large number in gallery as many artists' works are displayed here.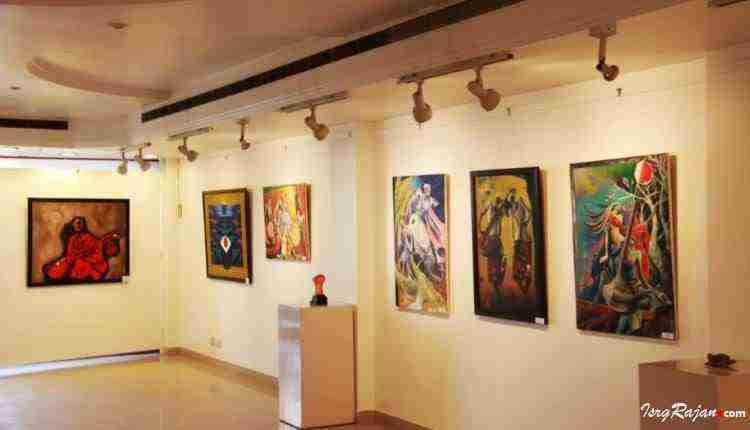 4. ISKCON Noida
Here you can pray and can spend a good time with family as it has a gift shop, where you can buy gifts for your loved ones bags, tops, books, showpiece and other items. After praying and shopping you can spend a good amount of time with family in Govinda's restaurant which serves you with all types of vegetarian dishes. So for Eat and pray and to spend a day with family one can visit here.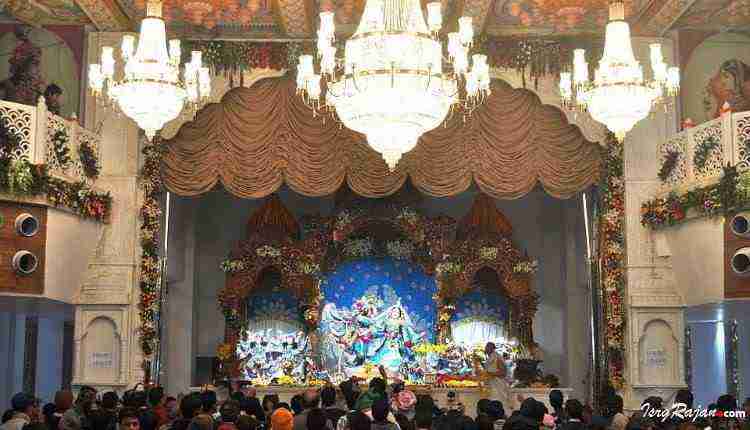 5. Stellar Children Museum
This is a place to visit with children to learn and also to enjoy, it's located near to Noida and in Greater Noida region. It has permanent gallery which helps children to build and play and also to learn science and formula, so the children can learn here by having fun. Also, there are various activities and event going on round the here and one can also participate in various workshops.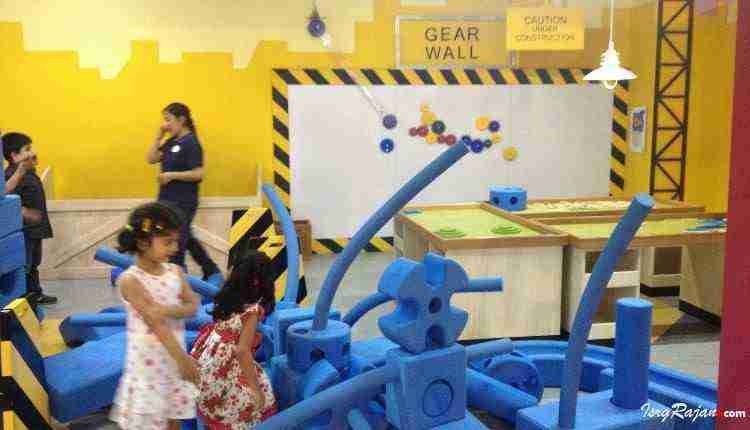 6. Akshardham Temple
Akshardham Temple Delhi, located near Noida also attracts large number of tourists throughout the years. It is opened in 2005, on the banks of Yamuna River. The temple is also known for its architecture which attracts visitors. It is made from Rajasthani pink sandstone and Italian Carrara marble. Premises consist of vegetarian restaurants, Ayurveda bazaar and AARSH center for education, Medicare, tribal and rural welfare, ecology, and culture.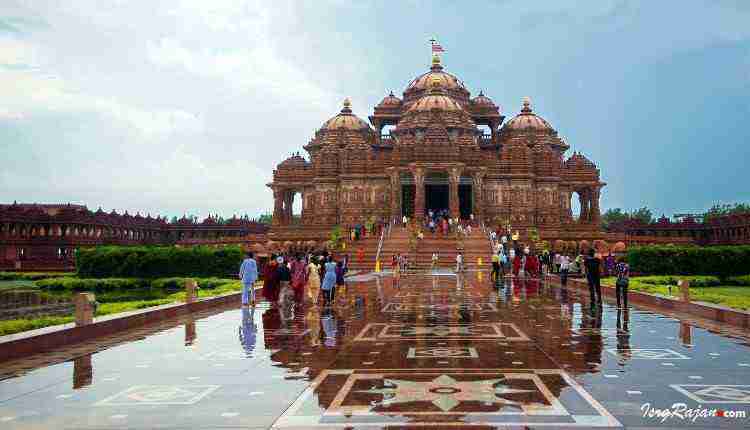 7. Botanic Garden of India Republic
Ideal place to visit with family and loved ones and also for nature lovers. It is set up in 2002, under "Green Channel" project under the National Jai Vigyan Science & Technology Mission of the Ministry of Science & Technology and approved by the Planning Commission. It is used for conservation of rare and indigenous plant and to spread awareness of conservation. It is situated in the hustling and bustling urban area, but good place to take a walk.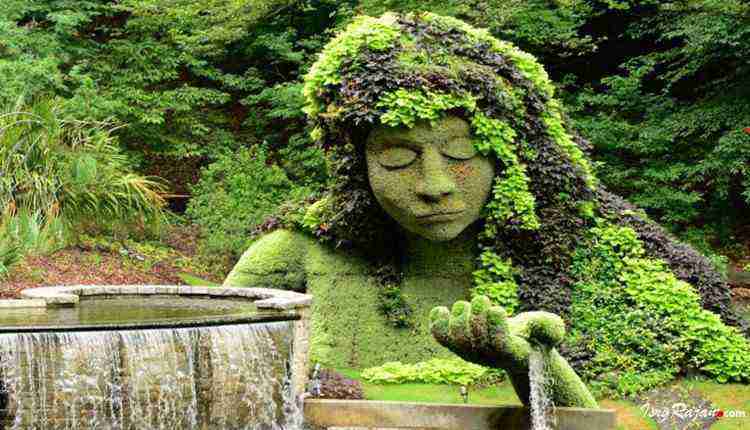 8. Brahmaputra Market for food lovers
So, if you are a food lover, you can visit Brahmaputra Market for amazing mouth watering dishes located in sector 29 of Noida. Here you can try street food at affordable prices. You can have panic Puri, chat, Aloo Tikki, jhaal muri. Also, you can enjoy rolls and kebabs. Here you will find south Indian food and North Indian food, all at very pocket friendly rate. A good place to enjoy food with family.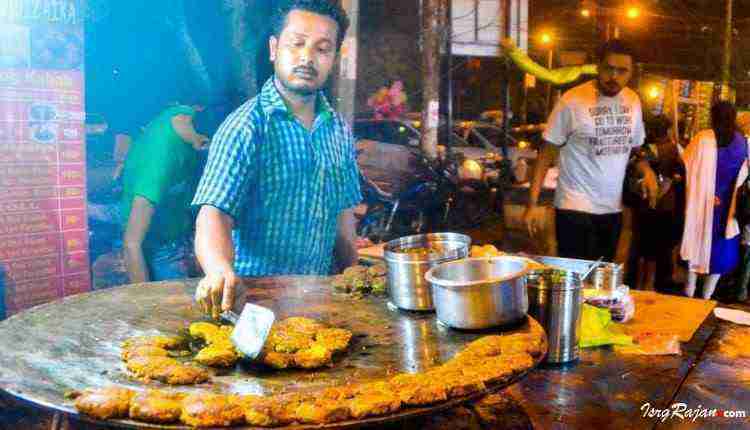 9. The Great India Place and other Shopping Malls
The best place to hang out shopping and having food is the number of shopping malls located in Noida. The famous of them is Great India Place which is known as GIP mall and one of the largest malls in the country. Apparently there are other malls in Noida which are surely a great place to hang out is Grand Venice malls which are Venice themed mall, MSX Mall, Spice World Mall, Centre stage mall, Jagat farm in greater Noida etc.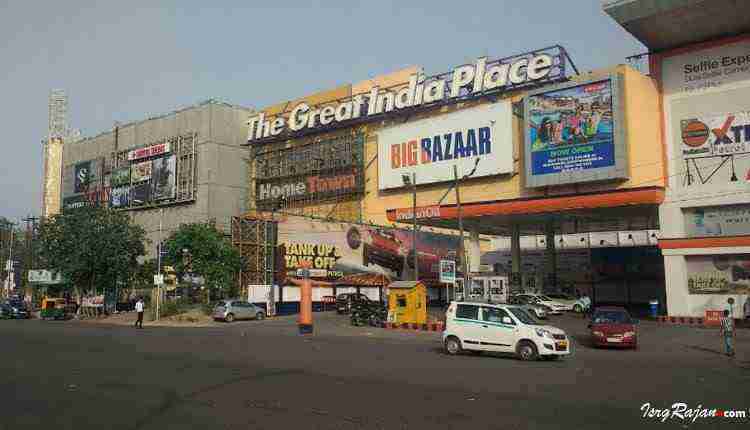 10. Worlds of Wonder and other Entertainment
If you want to find some leisure and fun activities for kids then Noida provides lots of amusements park and activities for kids. You can visit Worlds of Wonder located in sector 38 A. Not only for kids, one can also visit with family can friends. Another amusement park for kids is chosen.
One can also visit Atlantic Water World with family located near Noida. One can surely enjoy an amazing day over here.