BCCI announces the Test squad for the most awaited series against South Africa. In the last two years, India played Test cricket at home, in West Indies & in Sri Lanka and their performance was too good against each & every team. India never lost a test series under captaincy Virat Kohli at home.
Team India perform really well at home so the big test will be in abroad where the pitches are seeming friendly. In that condition how the Indian players respond that will set the tone for the upcoming series. The Indian team has players like Virat Kohli, Murali Vijay, Ajinkya Rahane, Cheteshwar Pujara, Shikhar Dhawan & Rohit Sharma who have the experience to play in South Africa. So the Indian batting will play the key role against Rabada, Philander, Morne Morkel & Dale Steyn.
South African pitches are seeming friendly, so Indian team may play with 3 seniors and only one spinner out of Ashwin & Jadeja. Where Hardik Pandya will play an important role as an all-rounder and Wridhiman Saha will be the first choice keeper who played regularly and perform really well after the retirement of Mahendra Singh Dhoni.
To select 3 summers out of Bhuveneshwar Kumar, Ishant Sharma, Shami, Umesh & Bumrah will be the toughest task for Virat & coach Ravi Shastri. In any series, the first match was very important so Virat will take the field in the first match on 5th January 2018 with best XI. Currently, Ajinkya Rahane wasn't in good form in the last two series, but his record in abroad was good and that will help him to get back to his rhythm.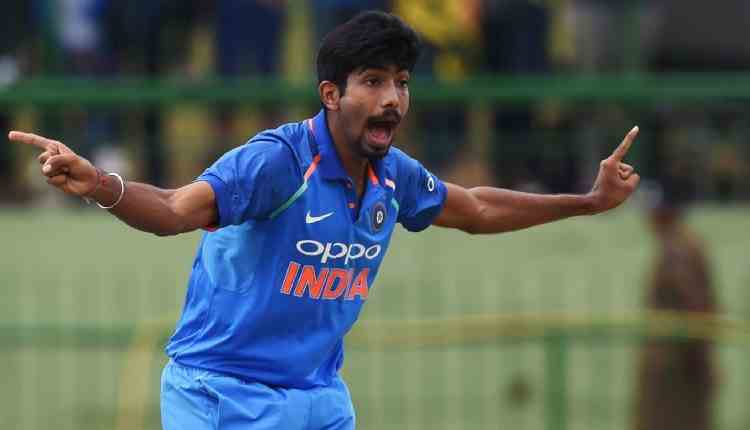 From the debut, Bumrah did a good job in limited over cricket and being a main bowler on the team. He got his maiden test call-up for this series, this will help him in limited overs cricket that played after the test series. There is nothing surprising if Bumrah gets selected in playing XI. Where Parthiv Patel selected as a backup keeper.
India's record against South Africa in South Africa was not good. As India played 6 test series in South Africa from 1992-93 out of this India lost 5 where one test series was drawn. In those 6 series, India won only 2 matches in 17 matches where India lost 8 matches. India won the last match in 2010-11 series. So Indian team will want to remove the drought of the series win in South Africa.
Team:- Virat Kohli (c), Ajinkya Rahane (vc), Rohit Sharma, Murali Vijay, Shikhar Dhawan, Cheteshwar Pujara, Hardik Pandya, Wridhiman Saha, Ravichandran Ashwin, Ravindra Jadeja, Mohammad Shami, Bhuvneshwar Kumar, Jasprit Bumrah, Ishant Sharma, Parthiv Patel, Umesh Yadav, KL Rahul
Predicted X1:- Virat Kohli (c), Ajinkya Rahane (vc), Murali Vijay, Shikhar Dhawan, Cheteshwar Pujara, Hardik Pandya, Wridhiman Saha, Ravichandran Ashwin, Bhuvneshwar Kumar, Umesh Yadav, Mohammad Shami
Test Series:-
1st Test Jan 5- Jan 9, 2018 14.00IST
Newlands, Cape Town
2nd Test Jan 13- Jan 17, 2018, 13.30IST
Super Sport Park, Centurion
3rd Test Jan 24- Jan 28, 2018 13.30IST
New Wanderers Stadium, Johannesburg