Rapping is the trend of today's era. No matter what the language is, Rappers are quite famous and successful in their career. When it comes to India, rappers are rising at an unexpected pace. Not just male but female rappers are also rising at an alarming rate.
In India, female rappers are not as famous as male rappers. You might not even have heard about them also though they all have created a respectable position in the music industry for themselves. Female rappers and their demands are rising at an unexpected rate. After all, why should boys have all the fun?
The Top 11 Popular Indian Female Rappers you Must Hear are:
1. Hard Kaur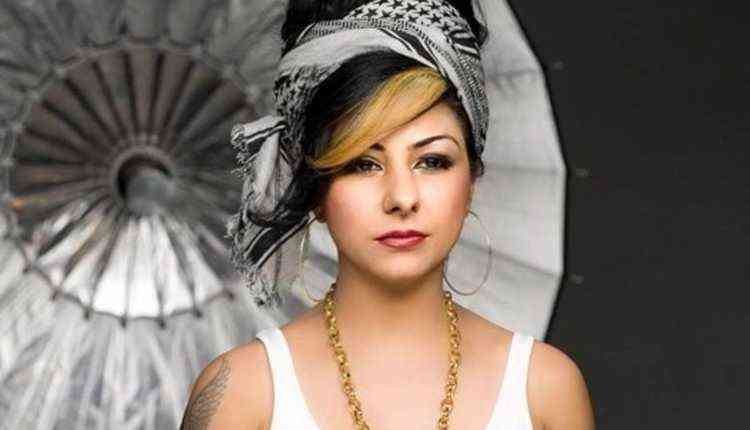 Hard Kaur is the first Indian female rapper. Hard Kaur is her stage name, Taran Kaur Dhillon being her birth name. She was born on 29 July 1979 in Kanpur, Uttar Pradesh. She is a rapper, hip hop singer, playback singer and actress in Bollywood.
Her song "Ek Glassy" when released in 2006 remained at the top for a while. Later in 2007, her song "Move your Body" in the movie Johnny Gaddar gave her fame in India. Then she sung in movies like Ugly Aur Pagli ("Talli"), Singh is Kinng, Kismat Konnection, Bachna Ae Haseeno, Ram Gopal Varma Li Aag, Ajab Prem Ki Gazab Kahani and Prince. She performed at Live Earth India, 2008. In 2008 her first solo album "Superwoman" was released. She won Best Female Act in 2008 at the UK Asian Music Awards.
She has been rapping since 1995. Her net worth is $100,000 – $1M.
2. Deane Sequeira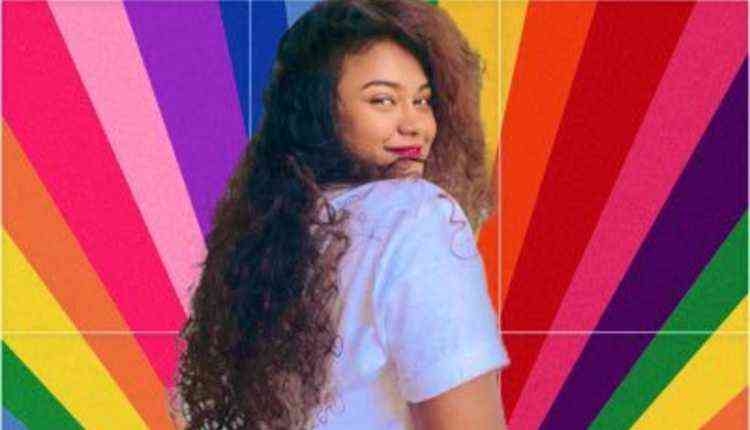 Meet Deane Sequeira, India's youngest female rapper. Born on 28 September 1996 in Mumbai, she is currently 23 years old.
At just a tender age of 14, she recorded her first song called "Random". She joined as a rap artist by Digital Entertainment firm "Artist Aloud Hungama". She was the female voice behind ABCD's song Bezubaan. She has also been featured in the song 'Boat ma Kukdookoo' with Mika Singh. Bassbaby is her latest song for the Netflix film Gabru. She has been a part of songs- Only Mine, Bassbaby, Nobody cares, Bezubaan, Timeflies, Random etc.
3. Ish Kaur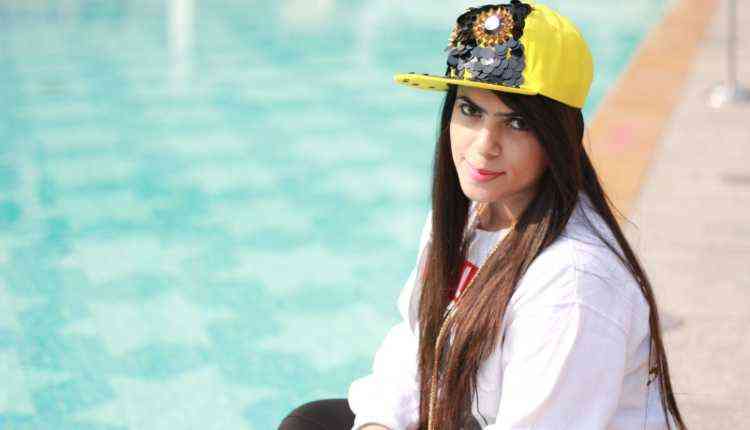 Ishita Kaur or simply Ish Kaur born in New Delhi started rapping at the young age of 13. She often competes with Deane for the title of India's youngest female rapper. She started her music career with the song "Gangster Soul". The lyrics of her songs are often meant for dominating male society. She has a huge fan following on social media. She raps in 3 different languages- Hindi, English and Punjabi. Her famous works include Dhokha, Ghaint Kudi, Pahla Vaar, Perfect Munda etc.
4. Deepa Unnikrishnan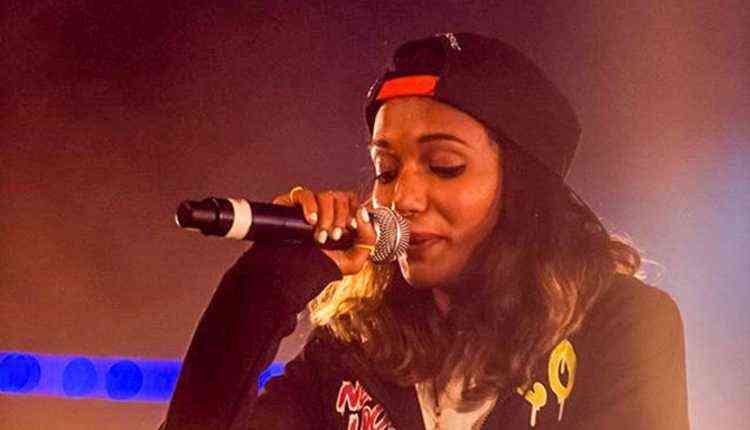 Deepa Unnikrishnan is renowned by the name of Dee Mc. She sings in hip hop and rap category with her first song being "talk my way". She started her career in 2012 and is now a part of Mumbai's underground hip hop movement. Her songs are often about gender inequality and female empowerment. Her songs are a reflection of her journey as a rapper and the struggles she faced in order to establish herself as a successful rapper. Her song "talk My Way" was nominated at Radio City 91.1. Her famous works include Tu Bas Nach, Shuru Kare Kya, Taking my time, Talk my way, Bulletproof, Rise up etc.
5. Nindy Kaur
Nindy Kaur is the female voice behind the famous song "Aloo Chaat". Nindy Kaur is a singer, rapper and songwriter. Born in Birmingham, England she did her first stage debut in 2004 during the United States tour with Bhangra kings Shezad Roy and Sukhbir. In 2009 she joined the Indian Pop band RDB and made her first Bollywood debut with the song 'Aloo Chaat'. This amazing woman also started her own cosmetic brand named' Nindy Kaur Cosmetics'. Her famous work includes Aloo Chaat, 2 Seater, Gal Mitro, Singh and Kaur, Girl Power, Yaariyan, Whistle Baja etc.
6. Sofia Ashraf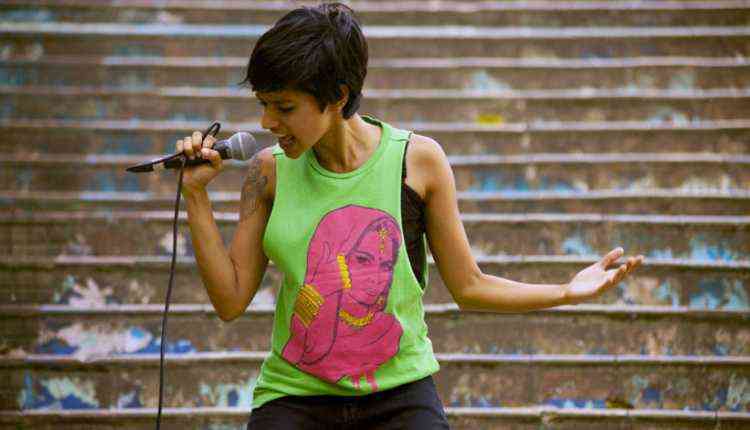 Sofia Ashraf was born in 1987 in Tamilnadu, Chennai. She quit her job as a creative supervisor in order to become a rapper. Her first song 'Kodaikanal won't' was released in 2015, focusing on mercury pollution in Kodaikanal from a thermometer factory. Her songs focus on the negligence of corporations that fail to clear up industrial waste. Her song 'I can't do sexy' depicts the unrealistic expectations that society has from women and how they are forced to follow specific beauty standards. Her songs include Sunday Morning, Deen, Trap, and I can't do sexy, Kodaikanal won't, Period Paatu, Dow vs Bhopal.
7. Raja Kumari
Raja Kumari's real name is Svetha Yellapragada Rao. She was born on 11 January 1986 in California, United States. She is a singer, songwriter, rapper and lyricist. She is best known for her collaborations with notable artists such as Gwen Stefani, Iggy Azalea, Fifth Harmony. She is also famous for receiving BMI Pop Awards in 2016, being nominated for Grammy's in 2015 and featuring on BBC Asian Network program Bobby Friction on July 5, 2016. Her debut single was 'Mute' featuring Elvis Brown. Her famous works include Shook, City Slum, Mute, Meera, and I did it etc.
8. Neeru Pal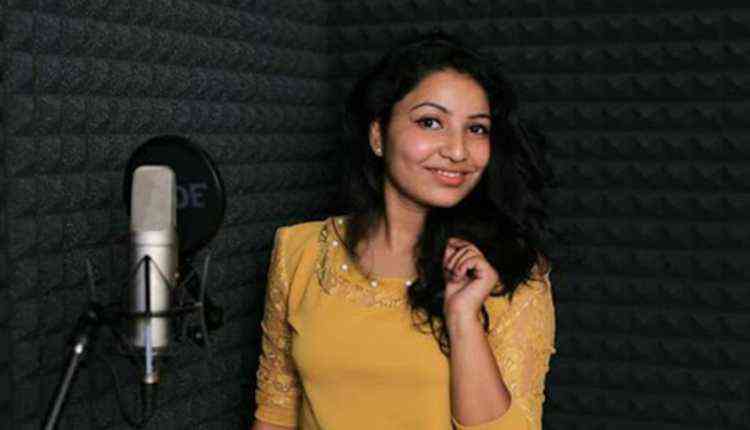 Neeru Pal is a rapper, lyricist and composer. She is basically from Dehradun, Uttarakhand. She performed in a contest named as 'Talent of Uttarakhand'. She was also in top 15 contestants of the reality show 'MTV Hustle'. Her debut song 'Khwahishen' was released in 2016. Her works include Khwahishen, Tapasya, Tamasha, Ain't no game, Udan.
9. Kaur Ratan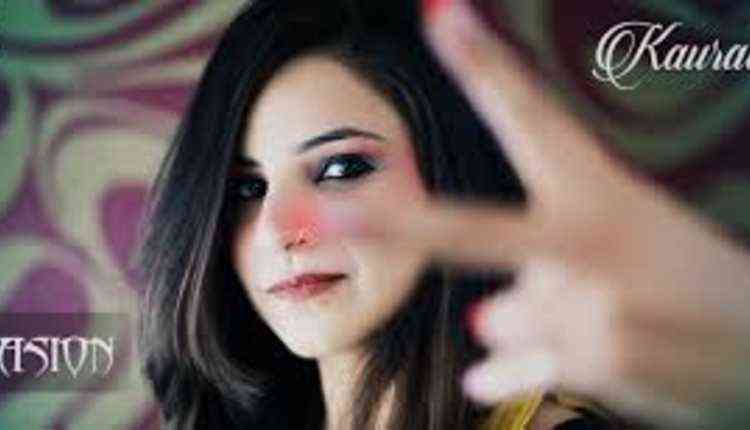 Kaur Ratan is a marketing professional in Gurugram. She is basically from Meerut. Her rap has already been featured in Bohemia's Kali Denali Mixtape. She is a former performer at Banjara School of Dance and also a former administrative assistant at 19th Commonwealth Games held in Delhi 2010. Her famous works include Taki Taki, In the Game, Kaurageous, Invasion, Bad girl, Darr Na.
10. Agsy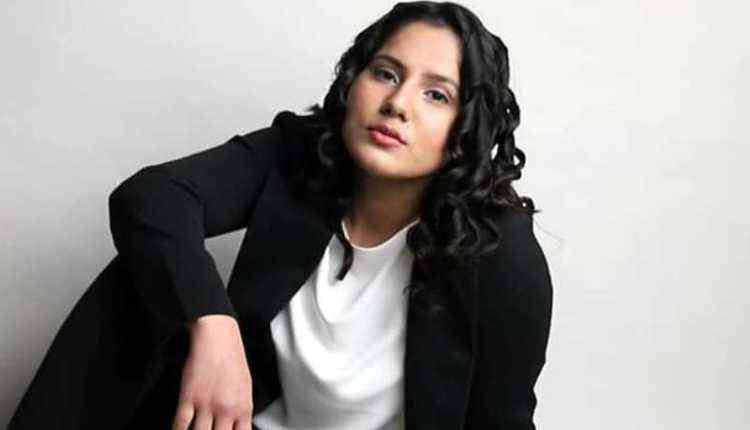 Agarita Dhawan or Agsy was born on 19 September 1997 in Faridabad, Haryana, India. She was in the top 10 contestants of MTV Hustle. She also performed a song naming 'Khush Hoon'. Agsy's work includes Wasted love. Khush hoon, Jaise vo Aate Hain, Fuck it, Robot and Janani.
11. Manmeet Kaur
Manmeet Kaur's journey as a hip hop artist is one to be looked upon. Her debut album 'Hip hop Bahu' is basically about her journey in the hip hop industry as a married woman in India. Her latest work is 'Hitchhikers' which is about a curious Hitchhiker in Barcelona. Her songs are often a mix of hip hop and travel.