As the exams are approaching, the stress level and anxiety in students are also increasing. Different thoughts occupy the mind "What if I do not perform well?"
What if I do not get even 80%?
We all have faced this stress during exams, in public speaking events or in an interview, etc. Today there is a lot of competition and we have fear of non performance in our minds because of the expectations of our parents and teachers from us.
I remember one of my friends during school who would get anxious before her exams, have headaches and sometimes she was unable to write her exam. Some degree of anxiety is normal, but if it is in excess it may affect our ability to perform.
During exams you have to be smart enough to know how to prepare the portions that are more challenging. Let us discuss some smart tips to prepare for exams and keep the stress away.
1. ORGANISE YOUR STUDY SPACE
Make sure you have enough space to spread out your text books and notes. Try to get rid of all the distractions and ensure that you are able to focus on your studies. Clutter free environment will help to concentrate better. Start with the topic that seems to be tough and then go to the easier ones.
2. USE FLOW CHARTS AND DIAGRAMS
Visual aids can be really helpful in revising. At the start of the topic make yourself to write down everything you already know, and then highlight where the faults lie. Make flow charts and diagrams on one page to get quick revision.
3. DO NOT CRAM
The most effective way to prepare for exams is to understand the things instead of cramming. Things which we learn by cramming stays in our memory for a short period of time, whereas what we do with understanding remains in our memory for a lifetime.
Remember the headings and important points of lengthy answers.
4. PRACTICE ON SAMPLE PAPERS
To check your preparation most efficient method is to solve test papers and sample papers. This also helps in understanding the format of questions. Many questions are repeated or similar questions are set in exams.
5. TAKE REGULAR BREAKS
Make your study timetable that works for you. While planning, it is also important to introduce breaks into your schedule. After studying continuously for two to three hours 10 to 15 minute break must be taken.
Go out for a walk, meet your friends or hear some good music, watch TV or play your favorite game in your spare time to relax your mind and keep stress away.
6. REVISE WELL
Our fear of non performance when we are not prepared. Do not study anything new from new book right before the exams as this will create more confusion in mind and increase stress. Revise what you have studied and important notes and formulae and keep them handy so that you can look at them when you want. Work that is not repeated and revised easily skips from our mind. Make yourself write whatever you have read and revise thoroughly.
7. TAKE HEALTHY DIET AND KEEP FIT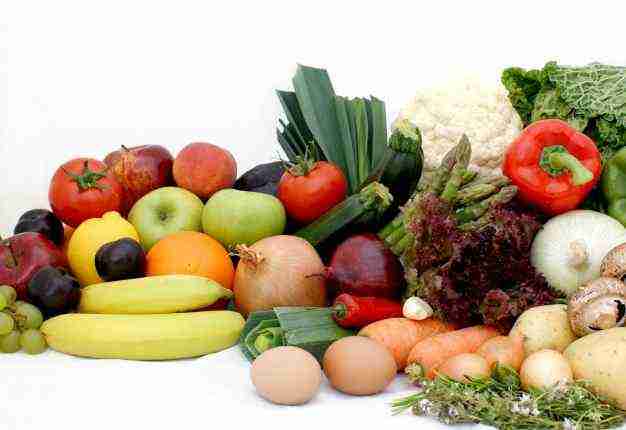 Eat healthy food which is rich in vitamins and protein and avoid eating junk food. Include green vegetables, milk, eggs, yogurt and plenty of fruits in your diet. Drink enough water to keep yourself hydrated. All these things will help to boost your energy and memory too. Avoid having sweets, chocolate and caffeine. Make sure your spare time for physical activities. Go out for a walk. Adequate rest and sleep is must as lack of sleep will lead to shared memory and will affect the concentration level.
Awaking for the whole night and studying before exams will exhaust the brain and will affect your health and performance in the exam too. Do not forget to have your breakfast before going for the exam.
8. FOCUS ON WEAK SUBJECTS
Get an idea of how much time you spend for the preparation of each subject. Sharpen your strengths and devote some extra time to  your weak subjects. Concentrate well to improve on them and take guidance from teachers.
List your exams in the order starting with the one you feel bit tough, and ending with your easiest exam.  Manage your time and get an idea how much time you take to prepare one subject and study accordingly.
9. STUDY ONE SUBJECT AT A TIME
Select one subject for study at one time. This will keep the interest alive and also help to focus on the matter in a better way. At times, switch to some totally different topic or subject when you feel exhausted or bored of studying the same. This will keep your mind fresh.
10. GET PREPARED BEFORE EXAM
Keep your things like pencil, eraser, sharpener, scale and pen and keep them ready at night before going to the exam. Check your roll number slip, time of the exam and location to avoid any confusion later.
11. KEEP YOUR MIND AWAY FROM NEGATIVE THOUGHTS
Stay away from negative people who usually want to tell you about your capabilities. Keep negative thoughts away like I'm terrible at maths, If I do badly, everyone will be disappointed. It's too difficult I can't do this.
12. HAVE FAITH IN YOURSELF
Believe in yourself and in whatever you do. Self motivation is the way to complete your goals. Maintain distance from stressful people. Revise for ten minutes by closing your eyes and remembering the main points about what you have read. It will give you confidence and authority about what you have prepared. No one's motivation factor can drive you if you don't feel it within.
13. GUIDANCE FROM TEACHERS AND PARENTS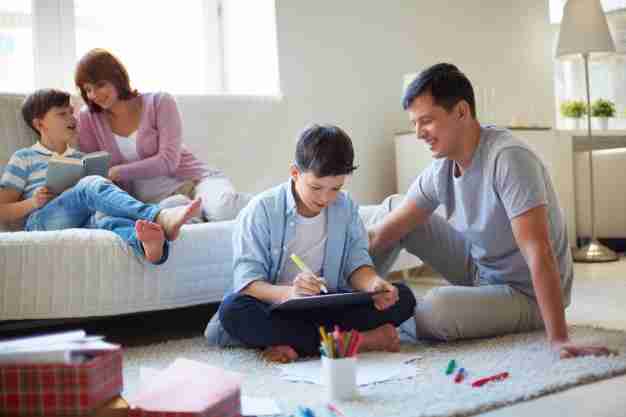 Parents and teachers can help to effectively reduce stress levels in children during exam. They can help their children in planning about study schedule and organizing it, thereby providing the right kind of motivation. Talking to their children and assuring that if they get even less marks, then it is also perfectly fine. Their discussion about problems in studies can help parents to know about their child well and also boost their energy and confidence level.