TV series like the Games of Thrones and various other television series become boring with long series having same drama and same predictable scripted stories. There are some of the web series which contains only 5-7 webisodes, yeah you heard it right! and it will leave some great message behind. So, let see what are those web series..
Here are top 10 web series which you can watch:
10. MAN'S WORLD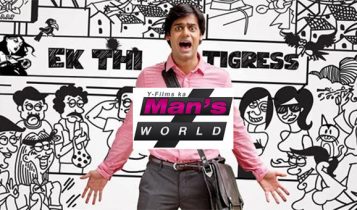 The Yashraj Films produces this web series called "MAN'S WORLD". This series gets 7.4 IMDB Ratings. The story of this series is "Kiran" a young man fed up with his life. He realized that women are treated way better than men. So he asks to go to put women in the man's place and men into woman's place, God fulfills his wish and then the miracle happens.
This series, featuring some big screen stars also: Pareeniti Chopra, Kalki Koechlin and Richa Chaddha.
9. OFFICIAL CHUKYAGIRI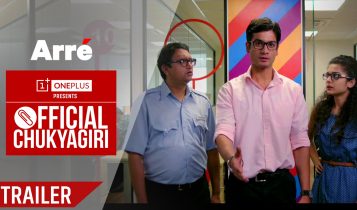 Another web series brought by the ARRE called the "Official Chukyagiri". This series has 7.4 IMDB Rating. This is about an intern who belongs to a small village and we see the corporate world from his eyes like the ideals that he comes with after doing his MBA, and the real world out there and all the learnings that he has from his books and his teachers, and how the big bad world is so different.
This series contain some good dialogue like " kuch jeetne ke liye kuch haarna padta hai" and one of the most famous dialogue of this series "Chhod diya to chhedna nahi or chhed diya to chhodna nahi".
8. BAKED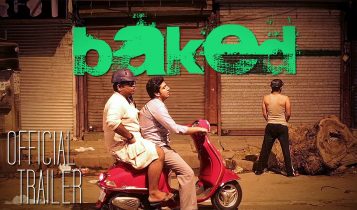 ScoopWhoop presents the web series called "BAKED". This web series having a 7.6 IMDB rating. This series is about the 3 boys studying in a University flatmate, started midnight food delivery services from which they can earn money and their misfortune they ended up with having a troubling situation.
7. LIFE SAHI HAI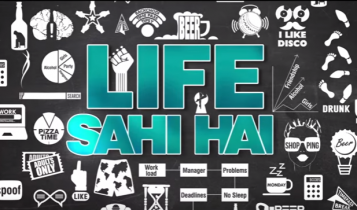 "LIFE SAHI HAI" one of the most favorite series of mine. This series has a 8.0 IMDB rating. This series is about 4 Roommates. They have a tendency to land in an uncomfortable situation while dealing with their family, bosses and girlfriends. But after all that they can see the lighter side of life in everything, and keep believing that 'Life Sahi Hai'.
6. A.I.SHA – MY VIRTUAL GIRLFRIEND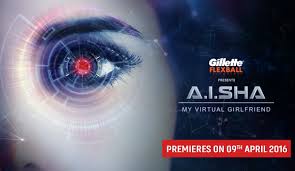 ARRE presents another web series called " A. I. SHA- MY VIRTUAL GIRLFRIEND".This series is having a 8.1 IMDb rating. Sam develops a human A. I woman of his kind Artificial Intelligence Simulated Humanoid Assistant (A. I. SHA), but somehow the things went bad.
This series contains two seasons. And featuring some stars like: "Nimisha Mehta" "Raghu Ram" and "Harmanjeet Singh Sinha".