India is a country of amazing geographical, regional and cultural diversities. You visit any place In India and it will surprise you in many ways. Due to the availability of so many options of attractive destinations, thousands of foreigners flock to different tourist spots in Inia every year. The most popular tourist attractions of this country are some of the gorgeous hill stations scattered in North, South and Eastern parts of the country.
The hill stations in India are the most visited places due to the majestic hills, heavenly scenic vistas, exotic food and friendly people. Let me give you some details about the 5 most popular hill stations you should visit once in your lifetime.
1. Ooty in Tamil Nadu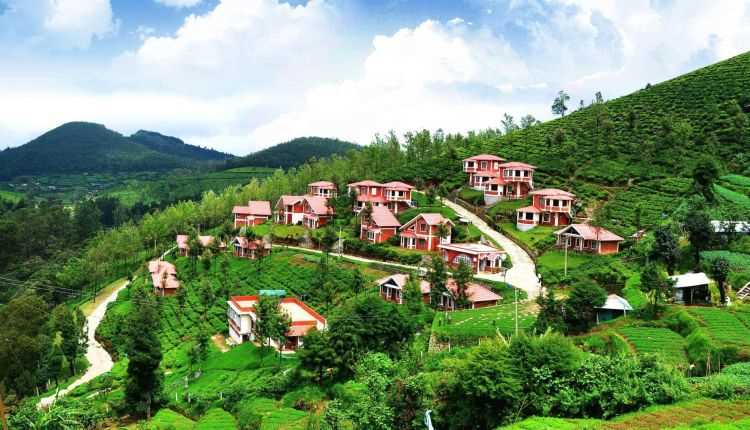 If you ever wish to gain experience of how it feels like to land in heaven, then you should visit this famous hill station of India called Ooty which is also known as The Queen of The Hills. The mesmerizing views of the Nilgiri hills and green land are bound to captivate your imagination and senses instantly. If you are passionate about nature and want to spend your holidays in peace and serenity, then you should spend some days in this nature's nest to rejuvenate your mind and body. Tamil Nadu has some of the most popular churches that comes in the 10 Biggest And Popular Churches In India.
Major attractions: Nilgiri Mountain Railway, Ooty Lake, Rose Garden, Emerald Lake, Kalhatti Falls, Dolphin's Nose, Dodabetta Peak, Annamalai Temple, Avalanche Lake, Thunder World, Cairn Hill, Wax Museum, Pykara Falls, Lake Park, Katari Falls, Honey & Bee Museum, Mukurthi National Park
What activities can you do there: Toy Train Ride at Nilgiri Mountain Railway, Boating at, Trekking at Parsons Dam, Kotagiri- Elk, Doddabetta Peak and Glenmorgan Trek, Bird watching, Fishing & Mountain Biking near Emerald Lake and Horse Riding and Boating at Ooty Lake
What to eat: Momos, Dumplings, Kebabs, Biryani, Chinese and Italian Food
Where to eat: Momo House, Hyderabad Biryani House, Ponmari Multicuisine Restaurant, Cliff Top, Place to Bee, Royal Cafe, The Turn Table, Adayar Ananda Bhavan, Pakwan India, Hotel Junior Kuppanna, Ooty Coffee House,
How to go there: The nearest railway station is Mettupalayam which connects to main South Indian railways stations in Coimbatore, Mysore, Chennai, and Bangalore. From Mettupalyam you can take the Nilgiri Mountain train or taxi to reach Ooty. Alternatively, you can come to the nearest airport Coimbatore and take a taxi from there. Some luxurious overnight buses are also there from Bangalore, Mysore, Calicut and Chennai.
2. Mussoorie in Uttarakhand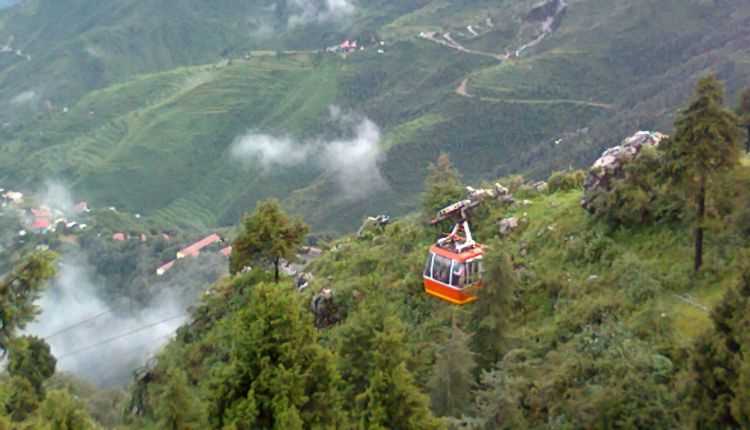 Mussoorie is one of the most favourite destinations for newly married couples. The snow-covered peaks of the Himalayas, the pleasant weather throughout the year and the lush green areas attract many tourists from all around the world to this magnificent hill station of North India. This place is also a hot-favourite for summer vacations to the families with kids like a variety of sports and activities are available for all to enjoy. Mussoorie comes as an all-inclusive fun when it comes to relaxing in the midst of nature and having fun at the same time. In Uttrakhand, you can also find the Best Hiking Places In India! Quick Guidance For Hiking.
Major attractions: Lal Tibba, Lake Mist, Cloud's End, Kempty Falls, Bhatta Falls, Happy Valley, Mall Road, Dhanaulti, Benog Wildlife Sanctuary, Jwala Devi Temple, Shedup Choepelling Temple, K Dev Bhoomi Wax Museum, Jabarkhet Wildlife Reserve, Mussoorie Lake, Mussoorie Adventure Park.
What activities can you do there: Camping at Kempty Falls, Nag Tibba Trek and Mossy Falls, Boating at Mussoorie Lake, Water rafting at Barkot and Damta, Paragliding and Trekking at Nag Tibba Trek and Dhanaulti, Rock Climbing and Rappeling, Skywalk and other adventurous activities at Mussoorie Adventure Park, Fishing at Aglar River and Yamuna River, Shopping at Mall Road, Wildlife Safari at Benog Sanctuary and Jabarkhet Wildlife Sanctuary and Corbett.
What to eat: Rice Bowl, Pork Momos, Kafuli, Chainsoo, Chilly Potatoes, Coconut Curry, Phaanu, Garhwal ki Fanaa, Sizzlers, Omelette.
Where to eat: JW Cafe, Cafe, By The Way, Tavern, Landour Bakehouse, Nostradums Writers Bar, Little Llama Cafe, Lovely Omelette Centre, Doma's Inn, Urban Turban, Imperial Square Neelam, Cafe Tea Totaler, Wisteria Deck, Cafe Ivy, Emily's, Aggarwal Vegetarian
How to go there: Nearest Railway Station and Airport are in Dehradun. From Dehradun, you can take a taxi or a bus to reach Mussoorie.
3. Gangtok in Sikkim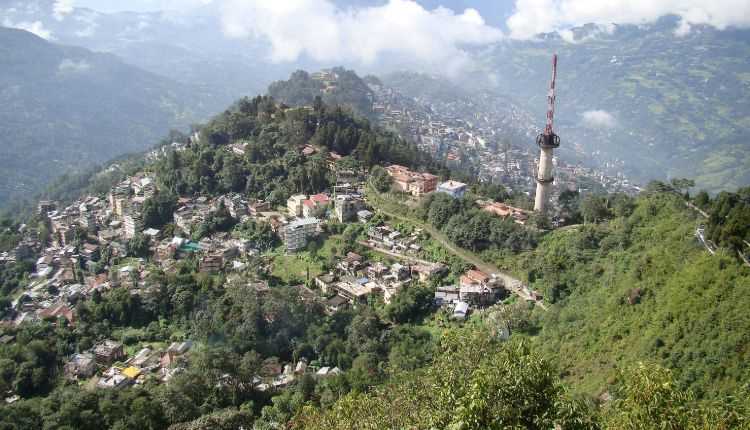 Gangtok is immensely popular across the country. This nature's paradise is nestled in the midst of the mountains in the north-eastern part of India. The picturesque beauty and panoramic views of the hill station offer great delight to its visitors. This place is not only famous for the serene experience people gain from here, but also for many monasteries and other sightseeings people get to visit here.
Major attractions: Kanchenjunga, MG Road, Nathu La Pass, Tsomgo Lake, Do Drul Chorten, Baba Harbhajan Singh Temple, Hanuman Tok, Rumtek Monastery, Tsuk La Khung Monastery, Ranka Monastery, Phodong Monastery, Tashding Monastery, Ganesh Tok, Seven Sisters Waterfalls, Banjakhri Falls, Tashi View Point, Fambong La Wildlife Sanctuary. North-east is known for its natural existence and it has some of the popular places that comes within 10 Beautiful Places And Festivals To Visit In North East India With Family, Friends And Loved Ones.
What activities can you do there: Cable Ride at Deorali, Mountain Biking at Pho Doing and Rumtek, River Rafting at Makha and Dikchu, Paragliding at Baliman Dara, Shopping at Road, Skiing at Mount Katao, Yak Safari at Dzongri,
What to eat: Thupka, Momo, Phagshapa, Thenthuk, Churrpi, Sel Roti, Gundruk and Sinki Soup, Kinema Curry,
Where to eat: Al Forno, Taste of Tibet, Osm Restaurant & Lounge, Roll House, The Square, Khan Uncle's Biryani House, Shuffle Momos, Cafe Live & Loud, Pub 25, Chopstick, The Dragon Wok, Cafe Infinity, Tripti's, Cacao
How to go there: The nearest airport is Bagdogra. From Bagdogra, you can take a chopper flight, taxi or a private car. The nearest Railway Station is New Jalpaiguri. From there you can take a taxi or a bus from Siliguri Bus Station to reach Gangtok.
4. Shimla in Himachal Pradesh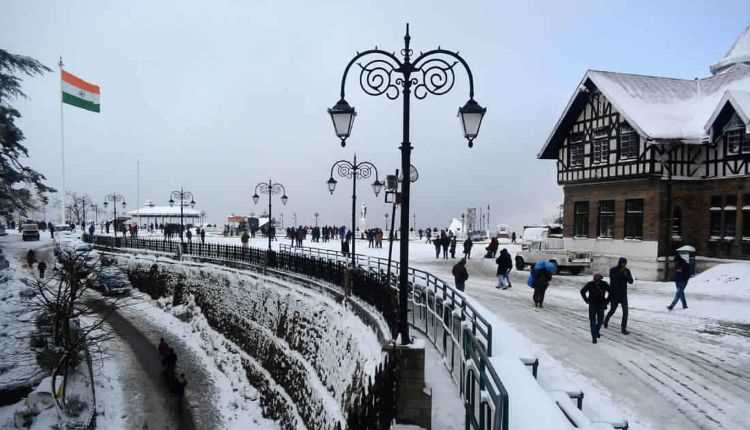 This magnificent hill station used to be the summer capital in the British era. The captivating beauty of its surrounds full of lush green land and snow-covered mountains bewilder the imaginations of the visitors. This evergreen beauty attracts thousands of tourists every year to make them spend a peaceful vacation in nature's paradise.
Places to visit: Mall Road, Shimla Ridge, Indian Institute of Advanced Study, Summer Hills, Kufri, Annandale, Jakhoo Hill, Chail, Johnnie's Wax Museum, Kuthar Fort, Himalayan Bird Park, Chadwick Waterfall, Shaily Peak, Lakkar Bazaar, Tara Devi Temple, and Kiala Forest etc.
What activities can you do there: Skiing at Kufri, Trekking & Hiking at Summer Hills, Jakhoo Hills and Chadwick Falls, Shopping at Mall Road and Lakkar Bazaar, Bird watching at Himalayan Bird Park, Playing Golf at Annandale
What to eat: Thupka, Chaa Ghosht, Siddus, Chicken Anardana Mathri Choware, Channa Madra, Auriya Kadoo, Sepu Badi Madra, Tibetan dishes, Raj Kachori, Gol Gappa
Where to eat: Mahendra Pal Stall, Dimsum, Himachali Rasoi, The Restaurant, Hideout Cafe, Honey Hut, Cafe Sol, 45 The Central
How to go there: The nearest railway station is Kalka. You can get taxis, buses, or toy trains from here to reach Shimla. You can also take a bus or book a cab from Chandigarh to reach here. The nearest airport is Delhi or Chandigarh.
5. Nainital in Uttarakhand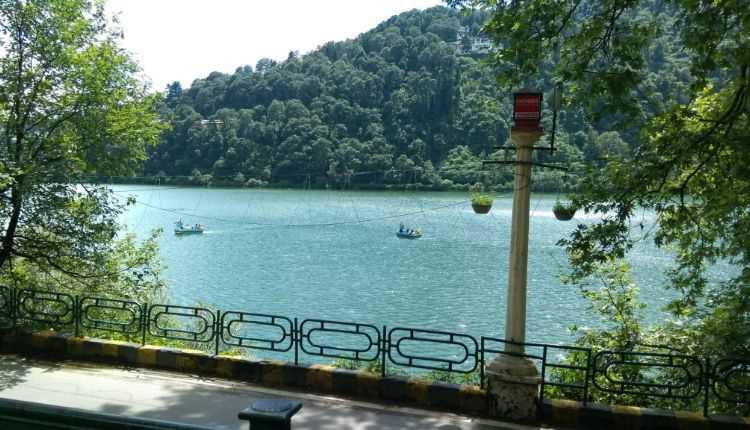 Nestled in the Kumaon ranges of the Himalayas, this spectacular hill station is a sheer delight to the visitors. Popularly known as The City of Lakes, this place is one of the most famous honeymoon destinations. Families also love to visit this place during the summer vacation due to its pleasant climate and indescribable scenic beauty. Have low-budget? Here are the 7 Perfect Holiday Destination In Very Low Budget In India.
Places to visit: Naini Lake, Naina Devi Temple, Eco Cave Gardens, Mall Road, Peora, Snow View Point, Tiffin Top, Naina Peak, Neem Karoli Baba Ashram, High Altitude Zoo, Astronomical Observatory, Hanuman Garhi, Tibetan Market, Nainital Ropeway, Pangot and Jeolikot etc.
What activities can you do there: Boating, kayaking and watching at Nainital Lake, Cable car ride at Nainital Ropeway and Snow View Point, Hiking & trekking at Snow View Point, Pangot, Naina Peak and Tiffin Top, Shopping at Mall Road and Tibetan Market, Camping at Pangot, Bird watching at Peora and Pangot, Fruit picking at Peora
What to eat: Ras, Aloo ke Gutkhe, Thupkas, Baadi, Momos, Gulgula, Bun Tikki, Pizza, North Indian cuisine, Tibetan dishes
Where to eat: Lakshmi Restaurant in Mallital, Sonam's Momos at Tibetan Market, Chandni Chowk at Mall Road, Boat House at Naini Lake, Cafe Chica at Mallital, Moti Mahal Restaurant at Mall Road, Sher-e-Punjab at Mall Road
How to go there: Nainital does not have any airport in the city. The nearest airport is Indira Gandhi International Airport in Delhi. From there taxis and buses are available to reach Nainital.
Kathgodham Railway Station is the nearest railway station to the hill station. Trains are connected to Delhi. From here private taxis and cabs are available to take you to Nainital. You can also take a Volvo AC or Non Ac bus from Delhi or Kathgodam to take you to Nainital.
I am sure you must have divided by now which hill station to go to for your next summer vacation. So what are you waiting for? Go ahead and book your holidays in advance. You might also be interested in the Top 10 Watery Wonders Of The World That Will Create Astound You.