As love is in the air, Valentine's Day gives the opportunity to the lovers to express and confess their love for their beloved by giving gifts, flowers and greetings and some of the couples spend quality time with each other. They want to stay away from social restrictions and crowded city life.
Although all days are memorable in a couples life, Valentine's Day plays an important role. So go out for a meal, a long drive or a movie to make this day a special and unforgettable one.
Although there are several places in Dil Walon Ki Delhi to spend time with your girlfriend, here are some most romantic restaurants and places which are safe and can be visited on Valentine's day. So Leave your partner awestruck with the mesmerizing romantic places the city has to offer.
The 16 Safest Places to Hangout with Girlfriend in Delhi during Valentines Day are:
1. Sevilla- The Claridges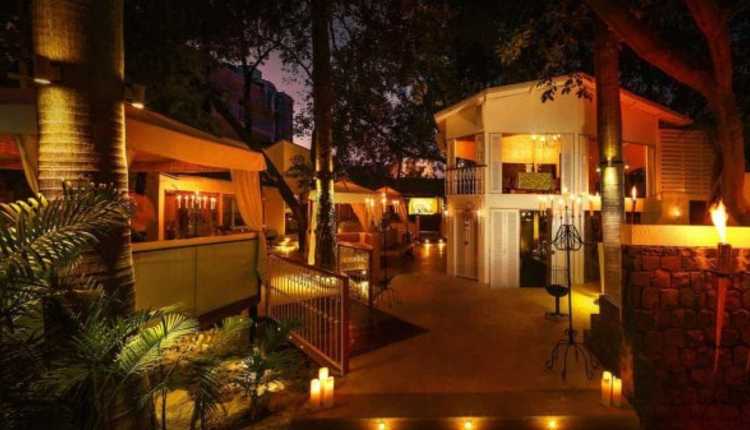 Claridges is the most romantic restaurants in Delhi. The idyllic settings, outdoor seating, the music of flowing water and soft and refreshing winds makes your date memorable for the lifetime. The restaurant has Spanish elements in its decor and theme which fit actually to its great flavours of food. Having a candlelight dinner over the meandering waters makes this place ideal for a perfect date. The outstanding entry, romantic settings are great to spend your Valentine. You might also be interested in knowing about the Top 10 Safe Places In Delhi To Visit With Your Girlfriend Or Boyfriend.
2. Parthasarathy Rocks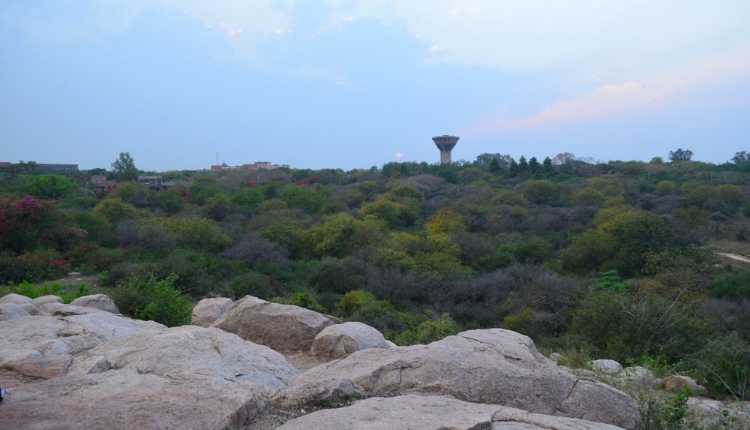 Parthasarathy Rocks are another extraordinary romantic place in Delhi. Parthasarathy Rocks, a unique place for love birds, is an open-air auditorium in JNU Campus where you can see the city's most beautiful sunset and spend your valentine evening by holding each other's hand and talking about life and love what it means to you.
3. Tian, ITC Maurya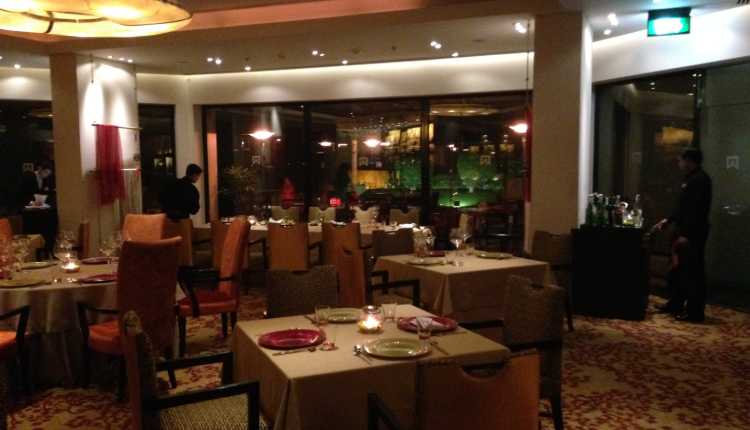 It is a contemporary Asian restaurant which will definitely impress your beloved with its diverse flavours in a single light, and delectable dish served on lavishing plates. The serving skills are superb, and it is the most exciting place to have food and spend a great time with each other which also gives you options to dine in the intimate niches or on the terrace. Also, see 13 Best Picnic Spots In Delhi For School, College Students And Friends.
4. Fio and Magique, Garden of Five Senses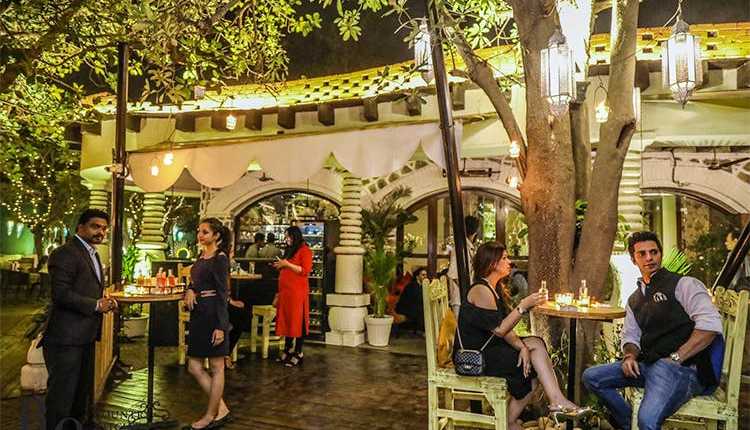 The place is calm and classy and worth a visit. The ambience really enlightens your five senses with its greenery and is perfect for a date, and the food is delicious too. It is an excellent place to spend time with each other and enjoying the lap of nature.
5. Sakley's The Mountain Cafe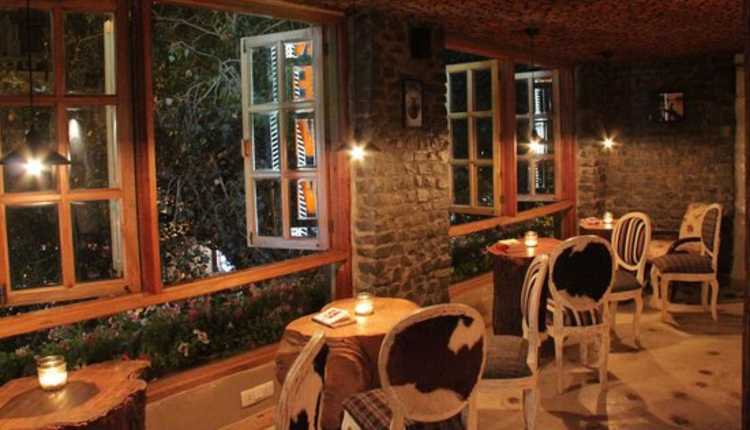 This is the place which offers you a full week of love and romance. The place is really romantic, which serves you Italian cuisines and delicious continental food which just melts in your mouth. The interiors are so good that you will definitely cherish the moments spent here. There are only a few places you can rely on being unchanged. Sales are definitely one of them.
Do you love street shopping? Well, here are the 10 Footpath And Roadside Markets In Delhi.
6. Indian Mountaineering Foundation, Moti Bagh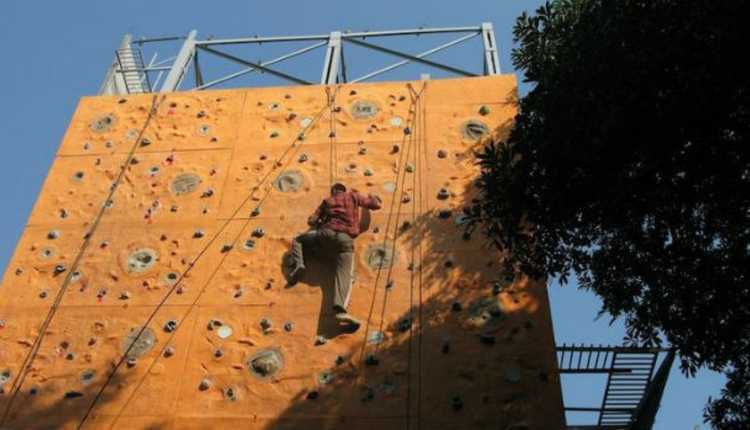 It is an artificial climbing wall of International Standards. If you are an adventurous person, then this place may be a good idea to take your beloved for a date. Climbing it together, just like climbing every difficulty in your life together may be great fun and a lifetime memorable experience.
7. Villa Dell, Aurobindo Marg South Delhi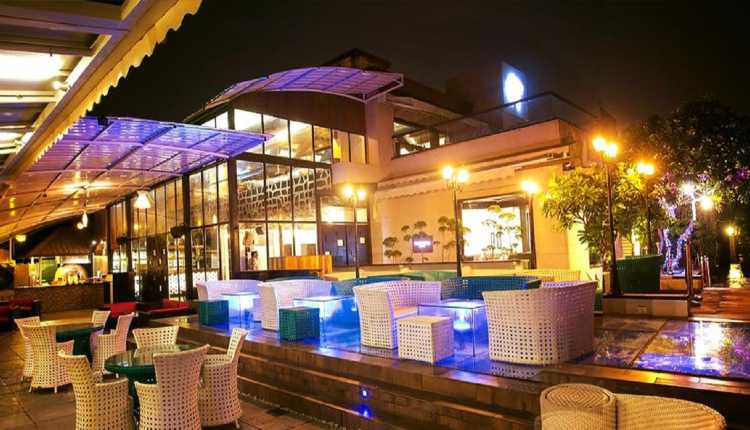 Villa Dell in South Delhi is another candlelight dinner option for lovers. It is perfect for spending time and provides you with fantastic opportunities to choose your seating area Rooftop, Glass House, Open Area or Fountain Table.
8. Blue Frog, Mehrauli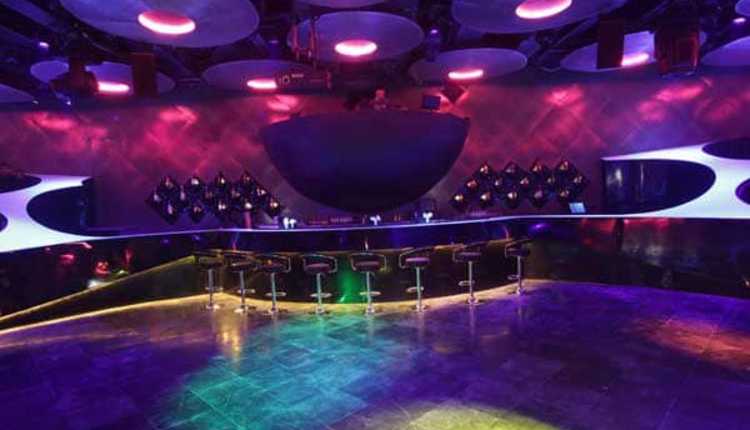 It is UFO-themed and very posh and blue. Lovely place to sit and converse with your beloved. They have beautiful big table sets where you can have your drinks and food with some beautiful music taking your breath away.
9. Les Parisiennes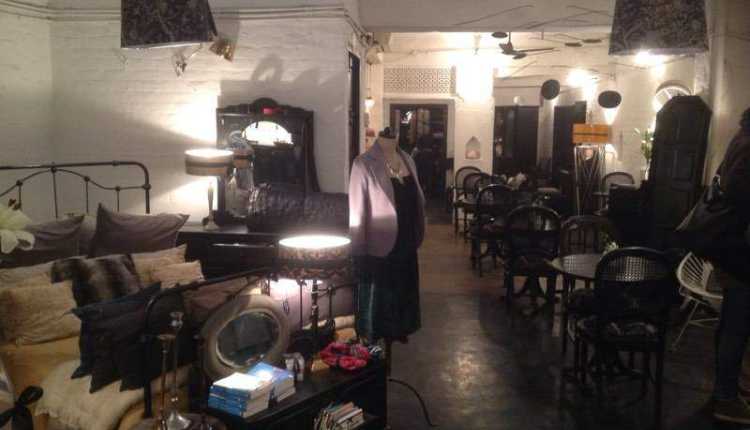 Les Parisiennes is a French theme store and listed an excellent place for hanging out. It has a little cafe inside to serve French food. What can be the best of making your girlfriend shop, a gift of her own choice? Boys can let their girlfriend shop from the store.
10. Caffe Tonino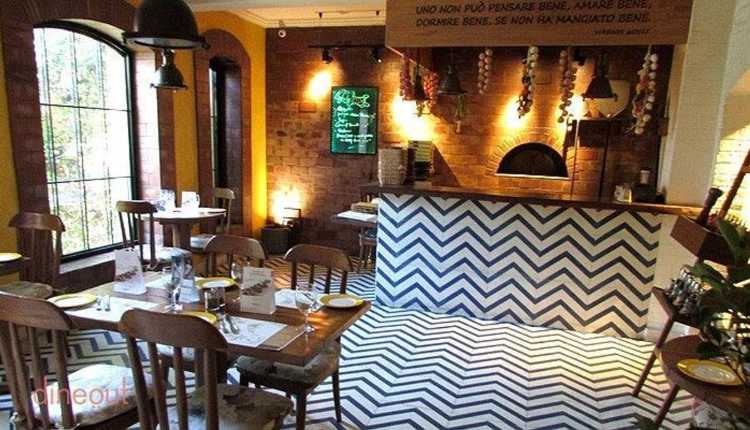 The spacious sitting at the Cafe Tonino Cannaught Place with Italian music at background gives you privacy to spend your romantic date. The Italian restaurant located at the heart of the city is a bit crowded, but has a setting fit for the romantic story also food is delicious as well as it is accessible on the pocket too.
11. Privee, New Delhi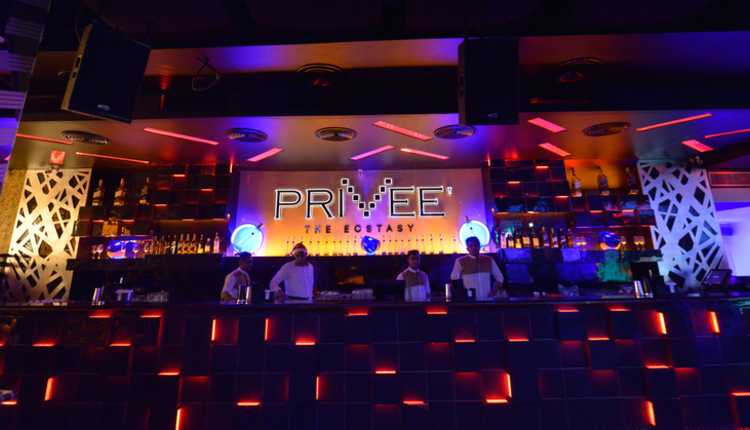 It is the best place if you just don't want to sit and dine. It is situated in the heart of the city and gives you a glimpse of the nightlife of Delhi. They have live music by DJ Blend in the house. It has the best events for Valentine in Delhi, and they are organizing eve events for making Valentine special.
12. Farzi Cafe, Cyber Hub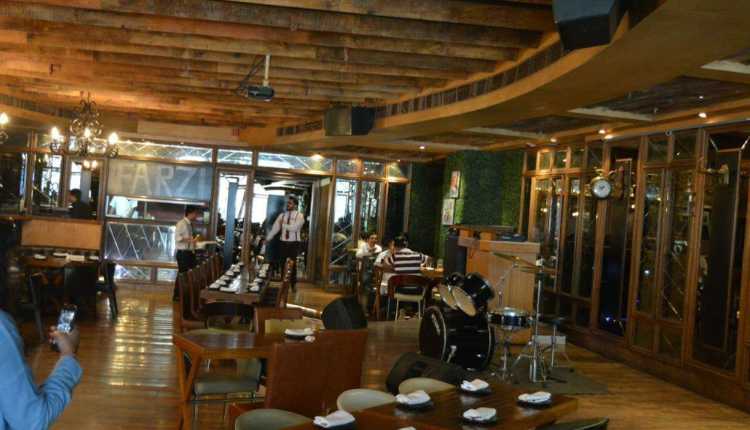 If you want to party hard this Valentine, then cyber hub may be the best place. It is the most happening place with lots to offer. Enjoy and dance on the beats of music with your girlfriend let the lights and the music take you to some other world this Valentine.
13. Imperfecto Hauz Khas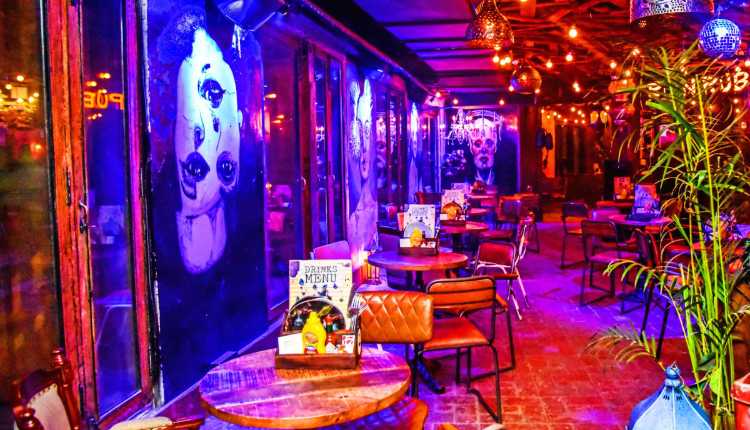 The place provides you with lovely Mediterranean, Italian, Continental and Spanish food with lovely music which makes your feet tap. The beautiful interiors straight out of a storybook with seating arrangement in wooden interiors with the love of your life sitting beside you will make the night more beautiful and romantic
14. Ansal Plaza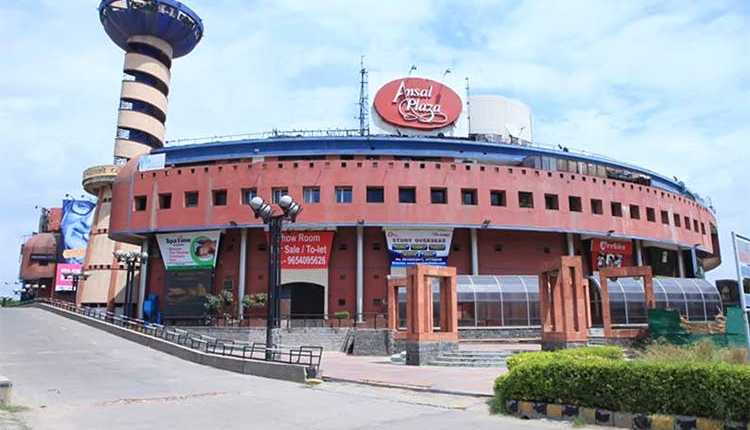 A big Shopping plaza located in the heart of Delhi in the posh location is best to wander around and is a favourite place to shop for couples. It has almost every brand and also has a place for food. Surprise your beloved with this romantic escape and gifting her the best.
15. Boombox Cafe Reloaded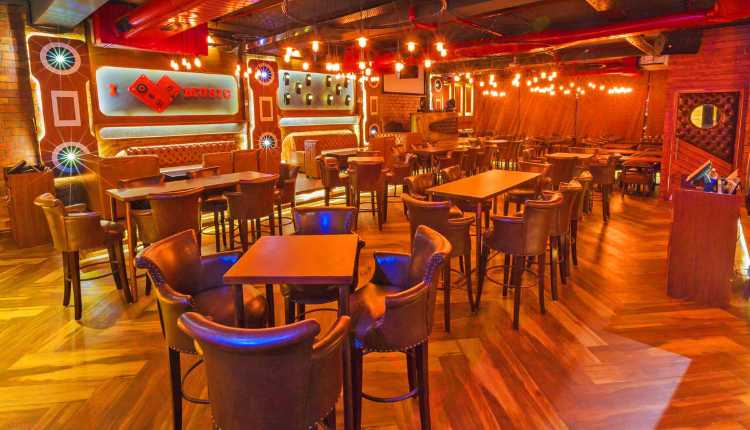 The Cafe provides you with everything you need for a perfect date, light music, candlelight dinner, great view and a ballroom dancing. They also have a five-course dinner for Valentine's Day specials.
16. Olive Bar and Kitchen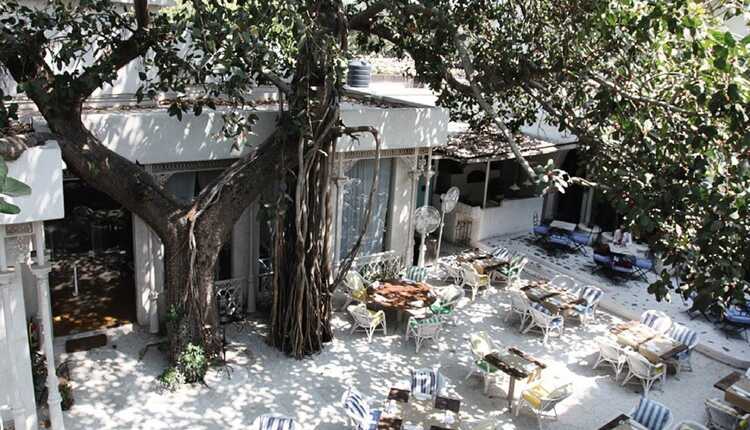 It is a lovely Italian restaurant located at the shadow of Qutub Minar, which makes it the most romantic restaurant to dine with a beautiful view outside.