A destination wedding is a well in advance planned wedding usually in a high-end resort generally in a foreign country or a place away from where the couple lives with closed friends, family and relatives only in a short time. Location of the wedding, the number of attendees and the time depends up to the organisers wish and budget. Indian weddings are the best, here's Why Indian Weddings is the best of all the Other Weddings.
To make your event beautiful have a look at Best Ways to Make a Party Eventful. In many cases, as compared to traditional weddings, destination weddings have proven to be cheaper and more encouraging for the couple and their respective families. These also give the couple an experience like that of a honeymoon; also, attendees enjoy the new place. These destinations usually have great locations for a Photoshoot and hence make it an even better experience for everyone. Make sure you take a quick look at the Useful Travel apps for your Travel before leaving for these places which can help you in gathering a lot of information while on tour.
Destination wedding places — Here are the top 10 places in India for your destination wedding:
1. Udaipur – City of Lakes: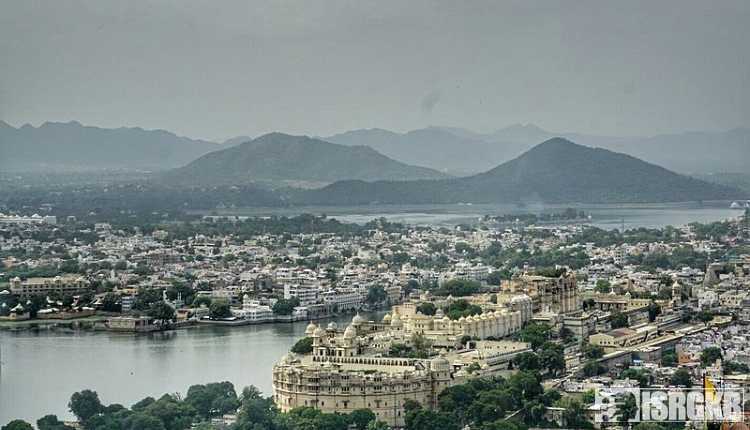 It is known as the heaven for destination weddings. If you want a big fat destination wedding in India, there is nothing better than Udaipur for you. Weddings here can be too costly, but if that is not a problem for you, here is your dream place. From moderate to expensive hotels, almost all can cater up to 1500 guests. There are vast stretches of lush greenery.
The Oberoi Udaivilas is the most luxurious and the most costly place in India for a wedding which allows pre and post-wedding ceremonies. This Hotel was the venue for Mukesh Ambani's Daughter Isha Ambani's pre-wedding ceremonies. The makers of 'Yeh Jawaani Hai Deewani' did their shooting here. Apart from this, some more luxurious hotels here are – Jagmandir Island Palace, The Leela Palace, Taj Lake Palace and many more. It can roughly cost you about 1.5-3.5 Crore Rs.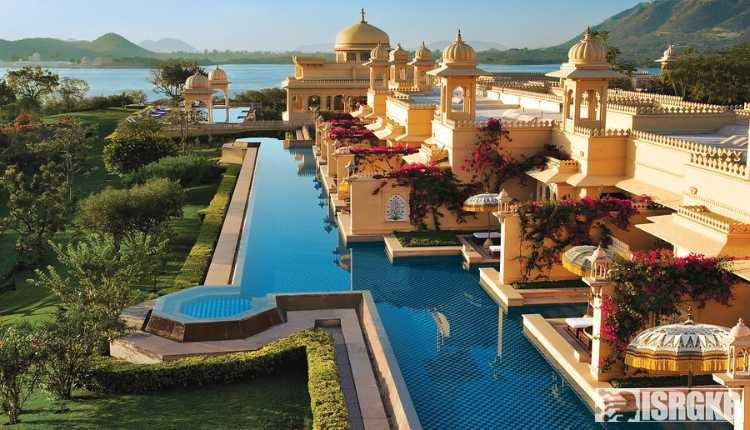 There are certain places here where you can have a wedding at cheaper rates as well. Some of the comparatively less expensive places for a destination wedding at Udaipur includes The Royal Retreat Resort & Spa, Ramada Udaipur Resort & Spa, United-21 Lake City Resort and sure more. These can roughly cost between 20-30 Lakh Rs.
2. Goa – Paradise of South-Asia: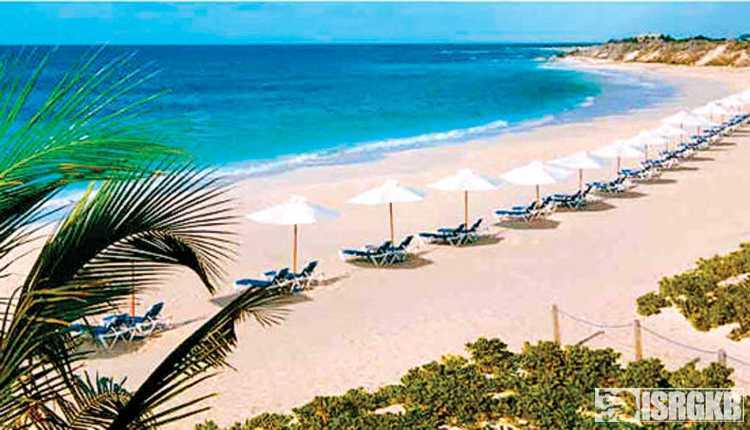 The experience which you can get here, you will surely not get it anywhere in India. It is the most modern cultured state of the country. You here will get a vast number of choices for resorts or hotels. Cost-effective alcohol is one significant advantage here. Cost-effective décor and a fantastic honeymoon destination are some of the reasons which makes it a great place to plan your wedding here.
The best place for your wedding at Goa is Alila Diwa. It is a resort with three outdoor and two indoor wedding venues. They have well-trained staff. The service here is extraordinary. The capacity to cater to people is high, and the customised as per the customer's requirements. It can roughly cost you about 33-44 Lakh Rs.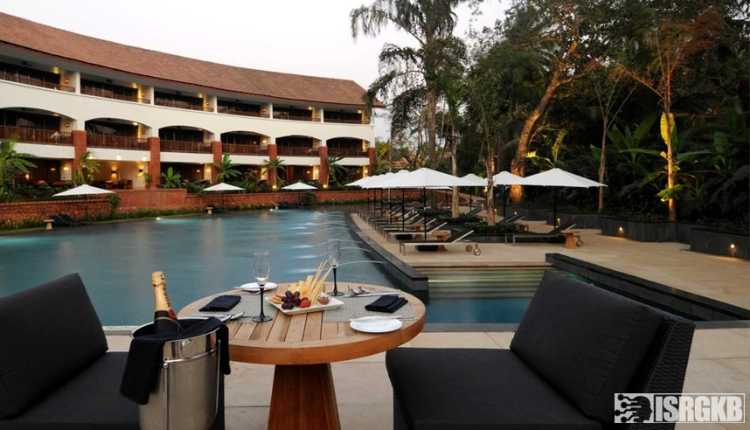 Some more of the finest places for a destination wedding in Goa are – Piranha Beach Resort, The Zuri White Sands Resort, Grand Hyatt Resort, Reis Magos Fort, Bogmallo Beach Resort and many more. These can cost slightly lesser than Alila Diwa. Goa is known for its beaches and here in another article, we have listed the Best Beaches to visit in Goa with your Family.
3. Andaman & Nicobar Islands – Blue and you: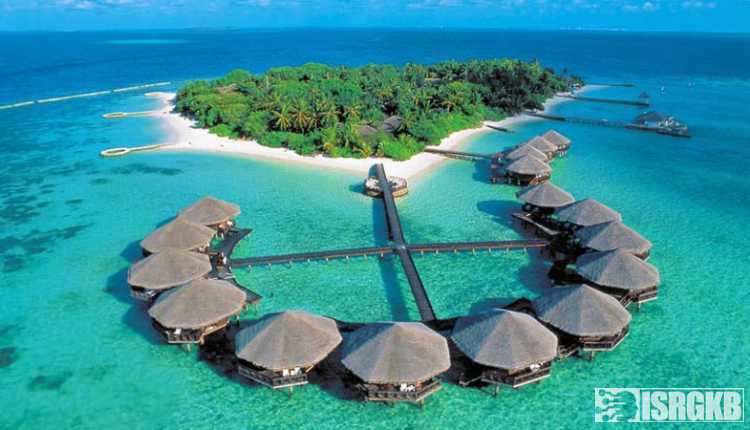 It is an Indian Archipelago in the Bay of Bengal. These are about 300 islands well-known for their palm-lined, white-sand beaches, mangroves and tropical rainforest. These are popular diving and snorkelling sites as well. Not all of these islands are open for the visitors. The tremendous clean and beautiful beaches and peaceful environment are best for a wedding. If you want a new experience, you can try a cruise or underwater wedding here as well.
Havelock Island Beach Resort is the best place for you to get married. The island itself is great and safe. They also have a sunset cruise and underwater sports, which are the most exciting ones. There are different room categories, and everything is available in detail on their official website. The pricing varies and usually are negotiable at all the resorts in these.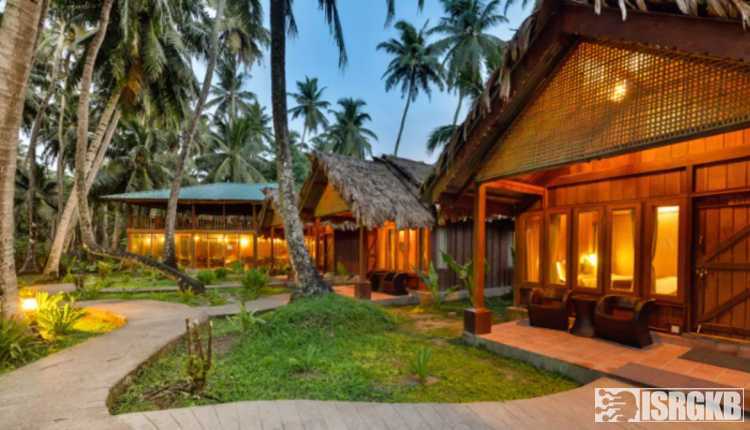 Some of the other great resorts for your destination wedding are Munjoh Ocean Resort, Silver Sand Beach Resort, Peerless Resort, Symphony Palms Beach Resort, Sea Princess Port Blair, Dolphin Resort and Fortune Resort Bay Island.
4. Mussoorie – The Queen of The Hills: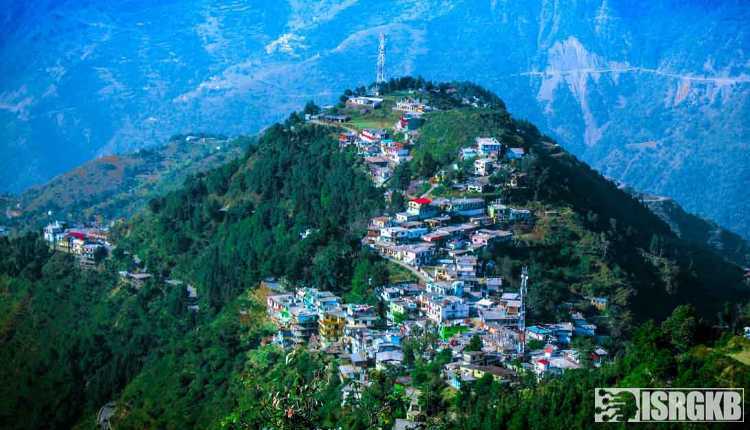 It is a great hill station in Dehradun. The best part of Mussoorie is you have a variety and a lot of places to visit here. You can spend a whole lot of time here and never get bored, especially when you're here with your partner. Apart from all this, it is budget-friendly as well. Couples love spending long times here alone with each other.
Jaypee Residency Manor Hotel & Resort Is the best place for a destination wedding at Mussoorie. They have about 135 well-appointed rooms. They have three venues which include Terrace Garden (Capacity up to 1000 people), The Ballroom (Capacity about 70-325 people), and Oak, Pine & Alpine Banquets (Capacity up to 50 people). It is very costly as compared to most of the other places at Mussoorie but worth it. You can get a rough idea that they charge about 3000 Rs a plate and it is a 5 Star Resort. They have a lot of information made available in detail on their official website. The HotelHotel takes up to Rs 14,000 as room charges per day. JW Marriott can cost about the same, and both these resorts give fair competition to each other.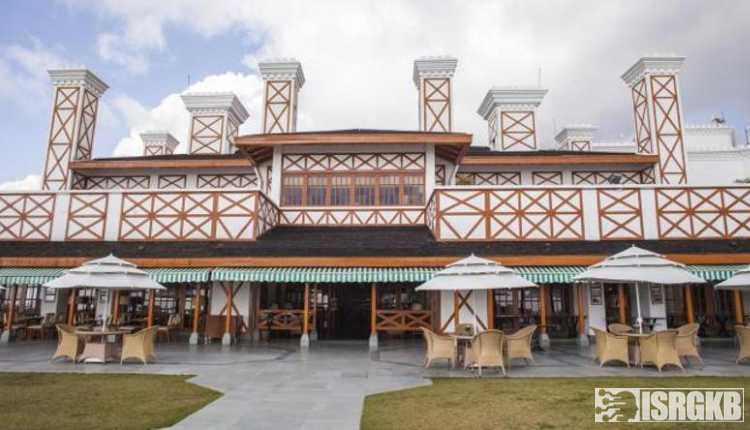 Some of the other budget places for your destination wedding at Mussoorie are Fortune Hotel Grace, Royal Orchid Fort Resort, The Golden Palms Hotel & Spa, and many more. These can cost you about 1,500 per plate and 6,000-7,000 as room charges per day. Some of the little less expensive but lovely places are – Hotel Kasmanda Palace, Dunsvirk Court, Sterling Resorts, One Earth Royal, Pine Retreat, and many more. These may roughly cost you about 800-1500 per plate and 6,500-8,000 Rs per day.
5. Jim Corbett – Bengal tigers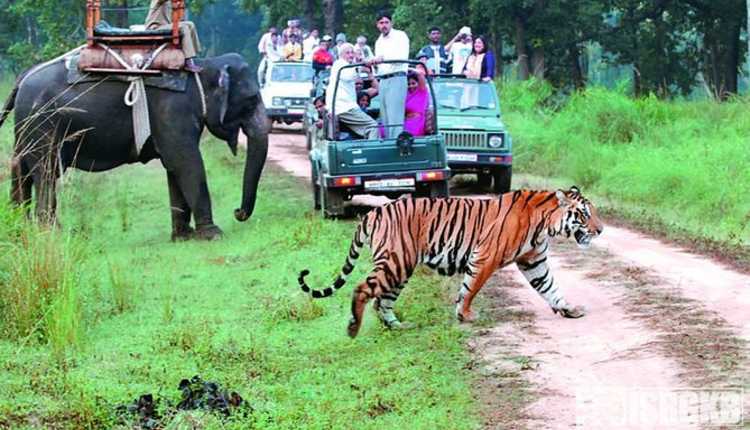 It is a forested wildlife sanctuary in Uttarakhand. It is widely known for its Bengal Tigers. Other animals like wild elephants, tigers, and leopards can also be seen here (in the Dhikala Zone). Hundreds of bird species are there in the Sonanadi zone. One does not get married in the national park between the animals, but from most resorts, you get a great view of this national park. The greenery and nature inspire a lot. The calm and clean atmosphere here feels excellent.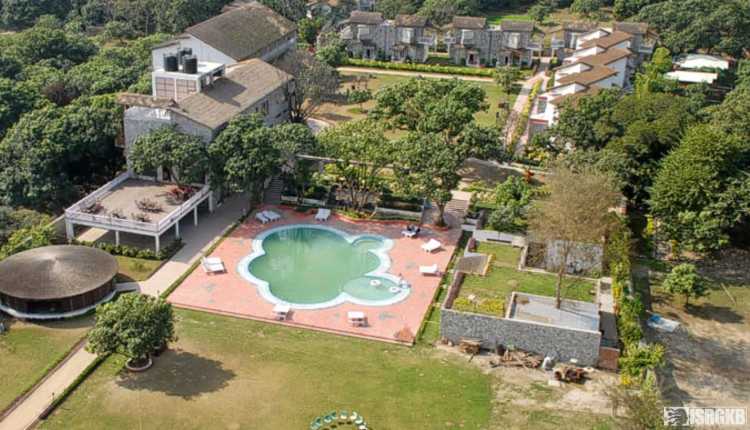 Wood castle spa and resort is one of the best resort in Jim Corbett. They have two banquet halls indoor (seating capacity – 200) & outdoor (seating capacity – 100). There are two lawn areas as well, indoor (seating capacity – 400) & outdoor (seating capacity – 250). Marrying in the outdoor hall or lawn gives you a view of the park while the indoor hall or hall has a great ambience which makes it look at a royal wedding. Both indoor and outdoor have their importance and benefits. Per plate price here are 3000 Rs.
Some of the other lovely places here are – The Den Corbett resort, The Dukes Den Resort, Clarks Exotica Jim Corbett (around 850 Rs per plate), Tarangi Resort and Spa (about 2000 Rs per plate), The Riverview Retreat, Namah Resort. All these resorts are enormous and convenient and give a good view of nature. Don't miss the Best Hiking Places in Uttarakhand, India.
6. Rishikesh- Place for the ones with a Gypsy Soul: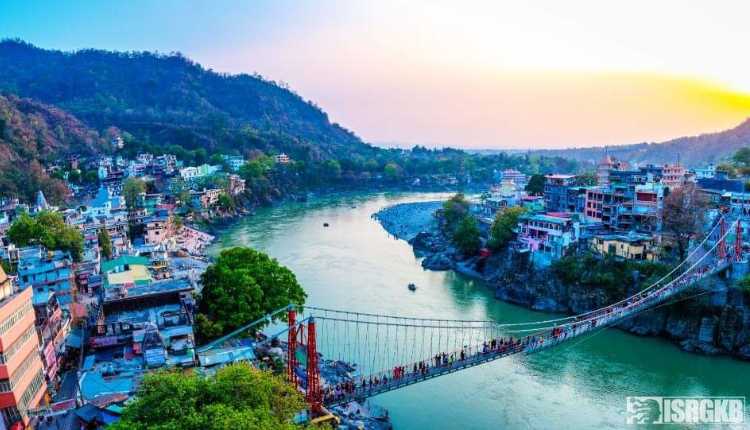 It is a city in the state of Uttarakhand, in the Himalayan foothills near the river Ganga. The river Ganga is considered holy amongst Hindus. This city is widely known as a centre for studying yoga and meditation, which has a lot of temples or Ashrams or centres for spiritual studies. It is a religious place itself and home to many temples. This city is the perfect place to marry for those who highly believe in Hinduism and want to make a cheap destination wedding with all the traditional rituals with family members. It is a beautiful city as well with the splendid view of the mountains and the holy river Ganga.
One of the best resort at Rishikesh is Haut Monde Hill Stream Resort. It is deep in the valley. It gives an excellent view of the lush green forests. If you want a gathering of just a few people for extended stays, it is the perfect place for you. About 25-70 guests can be accommodated here, and per plate price is 2.500 Rs. The prices at most of the hotels/Resorts at Rishikesh are a little negotiable. They provide a decent service as well.
Some more nice Hotels/Resorts at Rishikesh are – Ambika Resort (650 Rs per plate, 300-400 guests), Indra green Park (1000 Rs per plate, 100-1500 guests), Surya Farm (500 Rs per plate, 200-1500 guests), Aloha on the Ganges (1,500 Rs per plate, 50-500 guests), The Orchard Banquet Hall (1800 Rs per plate, 50-1200 guests), and many more.
7. Shimla- The Queen Of Hills: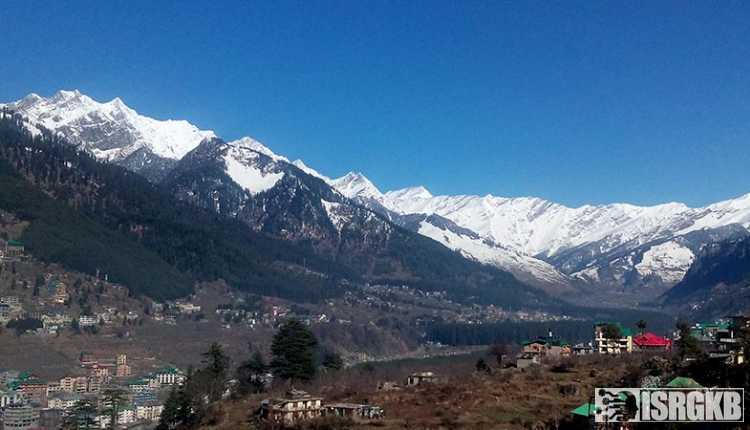 It is in the Himalayan foothills of the state of Himachal Pradesh. It is widely known for its handicraft shops. Tourism in Shimla is very high. Many tourists enjoy the winds, handicrafts, weather, atmosphere, height, snow, etc. of Shimla every year. Visiting there is like seeing heaven on earth (and coming back). For mountain, winter or snow lovers, this is the best place to marry. You will also get a lot of options here.
It is tough to choose the best Hotel in Shimla. Still, one of the most outstanding Hotels at Shimla is Hotel Willow Bank. It specifically has a great view of the mountains, which is mesmerising to the eyes and the soul. It has both outdoor and indoor venues. Its scenery attracts a lot of people here. There are many other better and costlier hotels at Shimla, but still, even the wealthiest people who can afford those hotels choose this place because of the beautiful scenery they get from here. It's per plate price is 1,250 Rs, and it can accommodate 50-600 guests).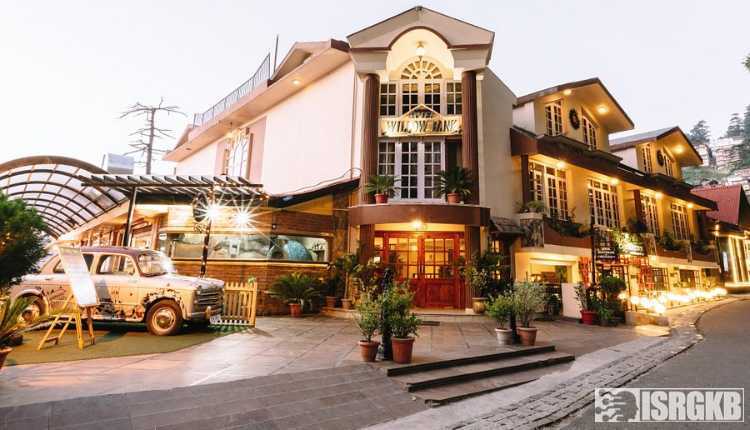 Some of the other excellent Hotel/Resorts at Shimla are – Royal Tulip (1500 Rs per plate, 20-800 guests), Hillori Vatika (500 Rs per plate, 50-2000 guests), Hotel Asia the Dawn (700 Rs per container, 250 guests), Toshali Royal View Resort (800 Rs per plate, 50-500 guests).
8. Jaipur- The Pink City: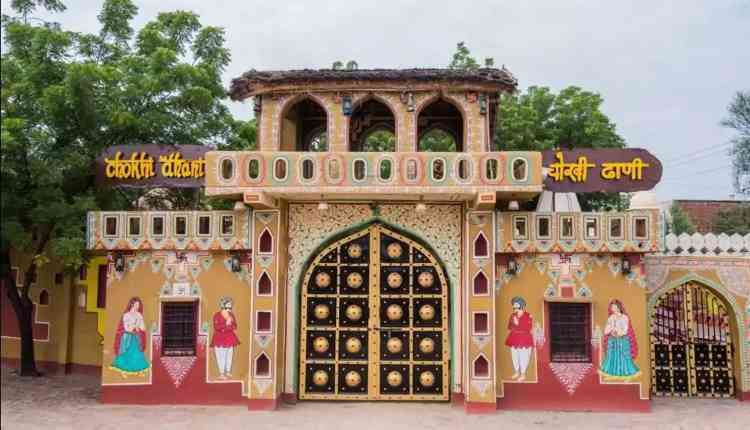 It is widely known for its gardens, museum, courtyards, city palace, royal residences etc. If you want a royal wedding, after Udaipur, this is the second-best place for you. The royal palaces always attract a lot of places. Also, there are many romantic gardens people love to visit here, mostly for a newly wedded couple. A very short drive from Delhi. Don't miss the Things to Do in Delhi Without Being a Victim of Scams.
The best place to marry at Jaipur is Samode Palace. It is a 475-year-old royal palace which is very well maintained, which creates a great experience you are going to get here. They have an indoor as well as an enormous outdoor Banquet hall. Prices start with 3000 Rs onwards, and 48-700 guests are maintained at a time.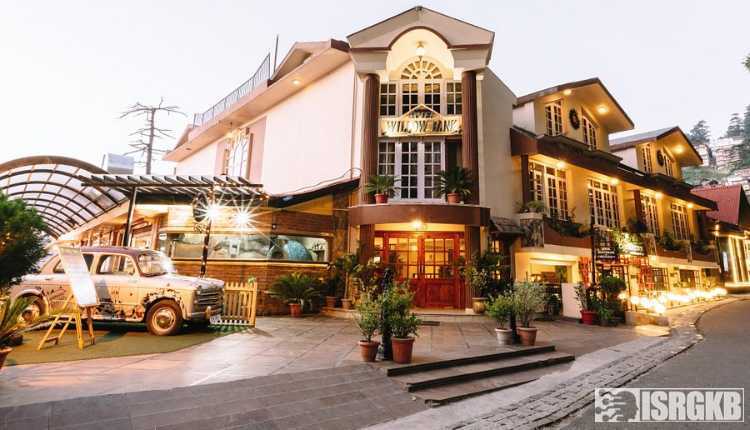 Some of the other lovely places for your destination wedding at Jaipur are – Fairmont (2900 Rs onwards, 900-1500 guests), Chomu Palance Hotel (300-year-old, 1900 Rs ahead, 600-1100 guests, KK Royal Jaipur (990 Rs onwards, 600-1500 guests.
9. Kerela – God's own country: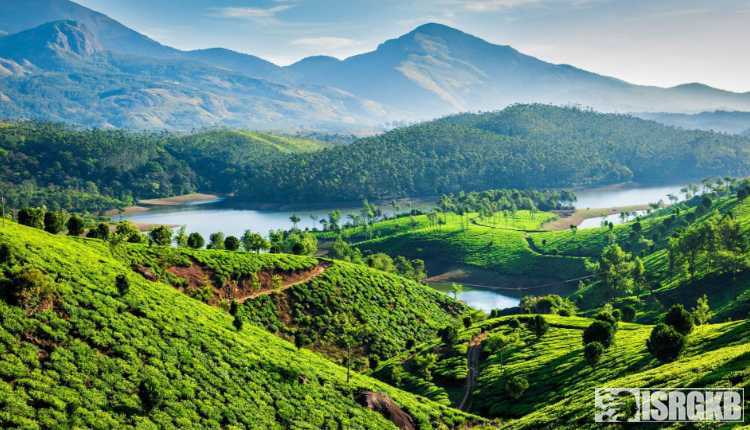 This state is widely known for its palm-lined beaches, backwaters, and a network of canals. The Western Ghats here have a lot of mountains as well, which highly supports plantations and wildlife. There are great national parks and sanctuaries as well. Here you can have weddings on beaches, on the top of mountains, in houseboats, at the backwaters or the temples as well. This place makes it a heavenly place for a marriage.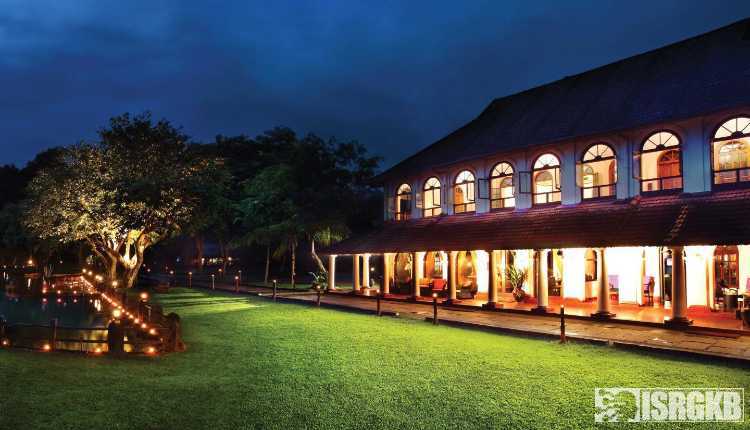 Taj Kumarakom Resort & Spa is considered the most relaxed place for your destination wedding at Kerela. The staff is well trained and very friendly. They make you feel like home. The efforts they make their customers happy are great. The scenery from the place is lovely, which gives you a great reason to marry at this place. Apart from this, there are a lot of activities and amenities which are excellent. A room here will cost about 8-10k day for two people.
Some of the other great resorts and hotels for your destination wedding at Kerela are – Taj Green Cove Resort & Spa Kovalam, Coconut Lagoon, Grand Hayyat Kochi Bolgatty, and many more.
10. Agra- The City of Taj:
Agra is a city in Uttar Pradesh, widely known for the Taj Mahal which is one of the seven wonders of the World made by the Mughal Emperor Shah Jahan. It is on the banks of the Yamuna river. It has some more great places of attraction as well, and it is a very budget-friendly place for a destination wedding in India.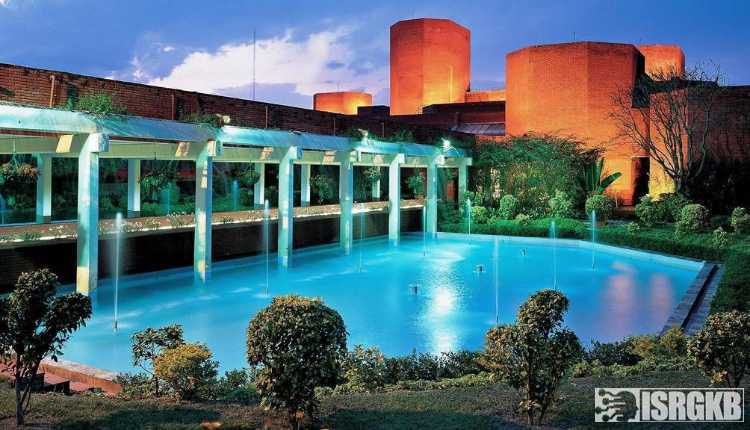 ITC Mughal is the best place for your destination wedding at Agra, which is a very luxurious hotel, and the staff is outstanding. This place gives a royal experience to its customers, makes them feel special. Having a destination wedding here is just great. It will cost you around 5000 Rs for a day per room.
Some other places for your destination wedding at Agra are – Taj Hotel & Convention Centre, Jaypee Palace Hotel & Convention Centre, DoubleTree by Hilton Hotel, The Grand Imperial and many more.