There is always one place in every tourist's bucket list. Manali is one of them. This hill station residing in the northern state of India, Himachal Pradesh, is a resort town consisting of a small population. Every Indian family has this place planned for their honeymoon.
Manali comes in the Kullu district of Himachal Pradesh, having access to all means of transportation. You can choose a train from Chandigarh at reasonable costs, or take a flight to Bhuntar. The nearest airport to Manali from Chandigarh, and of course, buses are also available from Delhi. Having planned an ideal trip, Manali can be covered in 3-4 days. There are plenty of resorts and hotels you can choose, but the best ones cannot be missed. So, let's look at the most trusted and amazing places to stay in Manali.
5 Best Luxury Hotels You can Stay in Manali are:
1. The Himalayan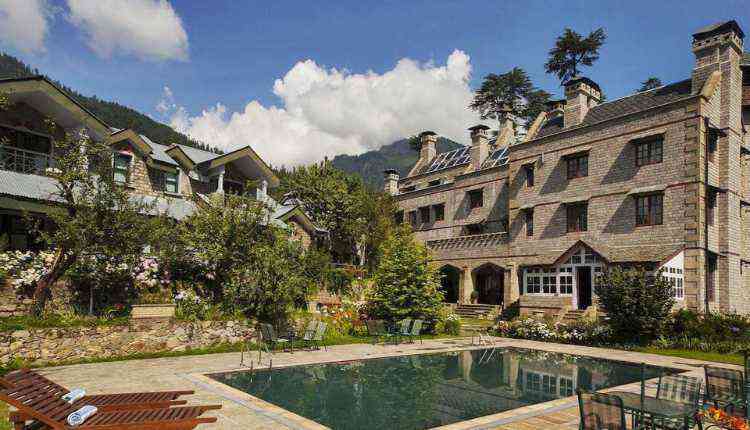 The Himalayan premier luxury resort is one such place. This resort reminds you of "Harry Potter." The resort has a victorian gothic style architecture standing high in 2003 meters. There is everything that dreams are made of. Apple and Cherry orchards, snow-filled mountains, and waterfalls being the best part, well it doesn't stop there. Every guest room has a fire chamber along with antique furniture and warm beds with an amazing view. A perfect castle with a swimming pool.
The accommodation in Himalayan will cost around 14,800 INR for cottages consisting of a bedroom, drawing, dining, and kitchen, whereas 10,000 INR for castle price is depending according to the occupancy with EP plan that is room-only basis.
Reservations are made by paying the advance amount via RTGS/NEFT. The Himalayan having the best of everything, is one of the top luxury hotels of Manali. You might also be interested in knowing about the 7 Perfect Holiday Destination In Very Low Budget In India.
2. Baragarh Resort and Spa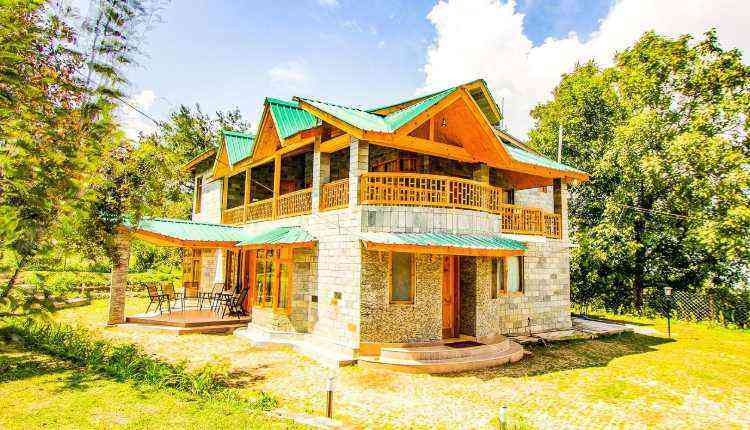 The Baragarh resort, located in the Baragarh estate of Kullu district, is one of the top-rated hotels of Manali. The resort is covered with forest, orchard trees, and the sound of the river flowing somewhere near. Once you keep your bags at the hotel, you can take a stroll around Kullu Valley. They offer you with steam and sauna bath, fitness center, swimming pool, spa, and jacuzzi. They have an inbuilt library, multi-cuisine restaurant, and an exclusive bar.
They have two different rack rates for two seasons. The first season being the offseason, the MAP(Modern American Plan) costs 12,000 INR for the royal suite, and the price goes down depending on the room category. The high season costs 17,000 INR for MAP. Reservations are made through RTGS/NEFT.
If you are looking for a peaceful place to stay, then Baragarh resort is the best option.
3. Shivadya Resort & Spa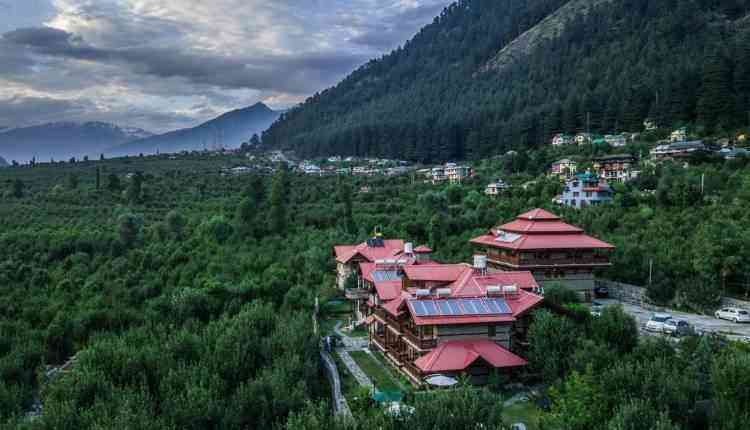 This resort holds a spectacular view of snow-capped mountains, lush green trees, and Apple orchards. Located in the Kajran village of Manali, Shivadya is just 20 minutes away from the Manali city accessible by road and by air. The resort consists of a Luxury room, Elite room, and Royal room made of mud, stone, and wood.
Shivadya has mini bars equipped, bonfire and barbeque spaces, library, fireplace, multi-cuisine restaurant, spa, luxury bathrooms, and many more. Reservations are made after checking availability on the hotel's website. The price is affordable and worth given the facilities. Never miss out on this. And of course, don't forget to see the Popular 5 Hill Stations Of India You Must Visit This Month.
4. Larisa Hotels & Resorts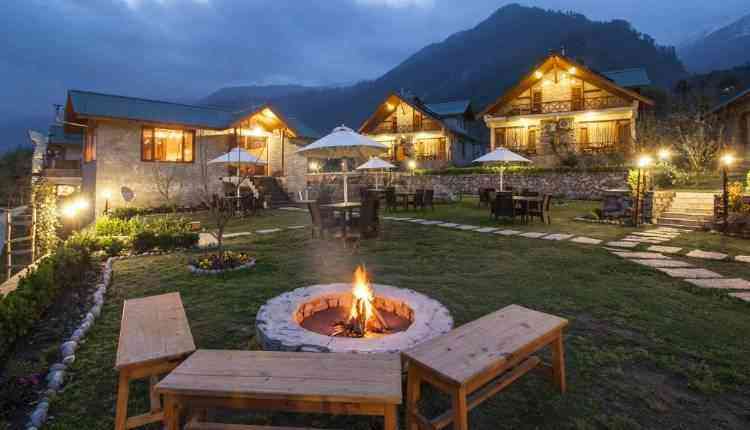 This resort, located in Haripur Manali-Naggar road, is surrounded by a garden filled with vegetables and apple orchards. The cottages are made of wood and stone, having two categories of accommodation that is a Deluxe room and Premier luxury suite. Larisa is best known for the traditional and Thai spa, which is believed to be the best in Manali.
The room tariffs are 9,000 INR during the season and 6,000 INR during the off-season for the deluxe room, excluding tax. For the premier luxury suite, it costs 11,000 INR and 8,500 INR when off-season. Reservations are made by making an advance deposit either through Net Banking or Bank Transfer via RTGS/ NEFT.
Larisa is expanding its services all over India, and they have established their branches in Goa, Mussorie, and Shimla with happy customers.
5. Apple Country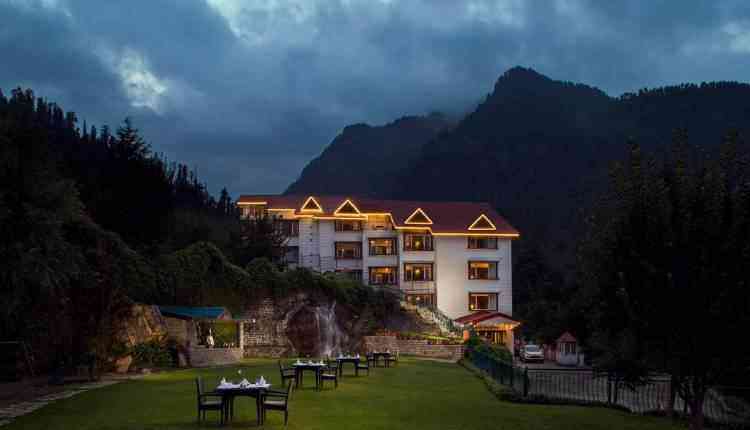 Saving the best for last, we have Apple Country resorts. At the peak of snow-filled mountains and apple orchards, the Apple country resort stands tall. Ensuring all types of accommodations such as Deluxe Room, Honeymoon suite, Round-bed honeymoon suite, Mountain-view room, and a family suite, this resort is one of the best places to explore in Manali.
Rooms are affordable at 7,000 INR, including breakfast and dinner for Deluxe suites. The cost varies depending on the room category. Bookings can be made on their website. People visiting this place never miss on trekking to the waterfalls and a riverside picnic.
Lying comfortably between the Pir-Panjal and Dhauladhar ranges, uniting nature lovers, this hill station is on everyone's bucket list. The only sound that comes from this place is the chirping of birds and roaring of river water.